Her Brand Is Crisis
Amna Shirazi helps victims of abuse seek refuge while promoting democracy abroad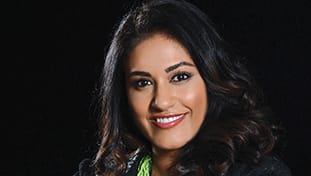 Published in 2023 Georgia Super Lawyers magazine
By Andrew Engelson on February 6, 2023
In the late 1990s, working as a clerk for an immigration attorney, Amna Shirazi took the affidavits of Muslim women who'd suffered genital mutilation and were seeking asylum in the United States. It quickly became clear that this area of law was her calling.
"They felt very comfortable opening up to me and sharing their stories of what happened to them—and the injuries they sustained," says Shirazi.
Shirazi is a lifelong resident of Atlanta whose parents immigrated from Pakistan in 1962. In contrast to many of the clients she serves, Shirazi says, "My family in Pakistan is very privileged and they did not have to move here to the United States. My father chose to move here to go to university and become an engineer. … I wouldn't trade my family's privilege there for the freedom here and that is why I understand the value of immigration in my client's lives."
After earning her J.D. in 2000, Shirazi worked briefly for a firm in financial turmoil, and in the chaos she was given all the immigration cases. But after receiving her first, relatively small paycheck, Shirazi decided she'd rather do it on her own.
Great idea, bad timing. The response to 9/11 dwindled her immigration cases to a trickle. Shirazi used the downtime for self-instruction. "I bought every American Immigration Lawyers Association book about my field and I read them from cover to cover," she says.
As her practice got up to speed, Shirazi began to specialize in difficult, traumatic cases other firms hesitated taking. One pro bono case involved a pregnant woman suffering from domestic abuse, who, after an assault, gave birth to a stillborn child. The woman was allowed to hold her daughter for a few hours before she was taken away. After the woman was released from the hospital, Shirazi says, "I just remember holding her and crying with her."
Such cases can take a toll. "I've had several staff members not be able to continue to work—not because they don't love what we do but because the stress was causing them so much anxiety," she says. Shirazi works to ensure staff has the support they need to deal with secondary PTSD. For herself, she focuses on the basics: exercising regularly, eating healthy, getting adequate rest. "I guard my sleep well," she says.
The current border crisis and lack of immigration reform have led to the most severe backlog of cases she's seen in her 22-year career. "I have asylum seekers, and they're not able to have their cases heard," Shirazi says. "Nothing's changed since the '90s in our immigration laws. That's a problem. Immigration is not a political issue; it should be reframed as the economic, national border security, family unification and humanitarian issue that it is."
In the past year, Shirazi has been involved in an international pro bono project to help a team of U.S. veterans concerned about allies and friends left behind in Afghanistan after the U.S. withdrawal. "It's been interesting to see how much these former military men and women want to help their translators—people who were in the Afghan National Army who trained with them in the U.S. who are vulnerable to the Taliban," she says. They've succeeded in negotiating several flights out of the country.
Married to an immigrant from Germany, Shirazi has two children, ages 5 and 7, who speak both German and English. "They have both a Pakistani grandmother and a German grandmother," she says. "My kids are very aware of both of their backgrounds."
After helping the client with the stillborn baby, Shirazi returned home late at night and held her own daughter for a long time. "It's not easy, this work," she says. "The good thing is you know you're truly making a difference in people's lives."
---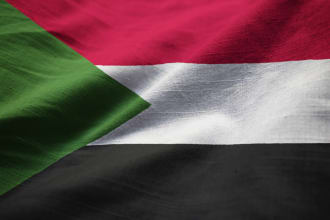 Election Observer
In 2010, Shirazi volunteered to join a delegation from the Carter Center to observe elections in Sudan. The country was voting whether to keep the presidency of Omar al-Bashir, who had ruled since a coup d'état in 1989, but they witnessed rampant corruption. Some of the paper ballots were replaced with counterfeits, she says, including ones designed for voters who couldn't read: "If people circled a certain symbol, they would think they were voting for somebody they weren't necessarily voting for." After Al-Bashir was re-elected, her team issued a statement saying the election did not meet international standards. The bright spot? "The people of Sudan were incredibly warm," she says.
Search attorney feature articles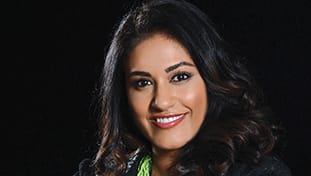 Featured lawyers
Helpful links
Other featured articles
How Seth Rosenberg tackled racism in Seattle schools
Jack Schulz wants to litigate cases that make you put down your cup of coffee
The arrest that made a lawyer out of Nina Ginsberg
View more articles featuring lawyers
Find top lawyers with confidence
The Super Lawyers patented selection process is peer influenced and research driven, selecting the top 5% of attorneys to the Super Lawyers lists each year. We know lawyers and make it easy to connect with them.
Find a lawyer near you