About Andrew Engelson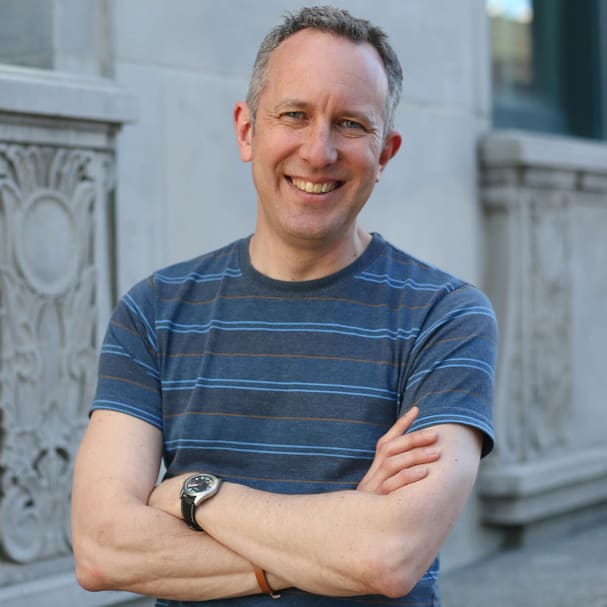 Andrew Engelson
Articles written
22
Andrew Engelson is an award-winning freelance journalist and editor with more than 20 years of experience. His writing has appeared in Investigate West, The Seattle Times, the Urbanist, South Seattle Emerald, The Stranger, Crosscut, Real Change, Tin House, University of Washington Magazine, High Country News, Seattle Weekly, Washington Trails, and many other publications. He's the winner of several first place awards from the Western Washington Chapter of the Society of Professional Journalists and was the founding editor of Cascadia Magazine.
Articles written by Andrew Engelson
Amna Shirazi helps victims of abuse seek refuge while promoting democracy abroad
In the late 1990s, working as a clerk for an immigration attorney, Amna Shirazi took the affidavits of Muslim women who'd suffered genital mutilation and were seeking asylum in the United States. It quickly became clear that this area of law was her calling. "They felt very comfortable opening up to me and sharing their stories of what happened to them—and the injuries they sustained," says Shirazi. Shirazi is a lifelong resident of Atlanta whose parents immigrated from Pakistan in …
Joseph Chairez's pro bono work has helped immigrants, at-risk kids and Sherpas
It wasn't just that an American businessman was suing a mountaineering company for failing to summit Mount Everest; it's that the lawsuit claimed that the Sherpa guides were "lazy and inefficient." That's when Joseph Chairez, a business litigator based in Costa Mesa, knew he had to get involved. An avid climber and world traveler, Chairez had trekked to Everest base camp in Nepal (elevation: 17,598 feet) and seen Sherpas at work. "These people are carrying over 100 pounds all …
IP attorney Julia Markley on Portland creativity and the two affinity Bars she helped found
Julia Markley vividly remembers her first day in court. It involved gum. Her father, commercial attorney Charles Markley, brought her to the circuit court in Hood River when she was 6, then instructed her to sit quietly in the spectator gallery while he made his arguments. To seal the deal, he bribed her with a full stick of gum rather than her normal half-stick. It worked for a time. But when Judge John Jelderks entered the courtroom, she couldn't sit still. "I walked down the center …
Environmental attorney Mitchell Tsai on how developers game the system
In 2005, when Mitchell Tsai went to Taiwan to study Mandarin, he wound up developing a passion for environmental activism, which has since become his area of practice. For good measure, he took one of his hobbies to another level. A longtime hockey enthusiast, he played in a semipro league at one of the few ice rinks in the subtropical island nation. "It was a lot of Canadian expats, some American-born Taiwanese folks like me, and a few locals who got into playing the game," Tsai says. The …
How a kid from LA and a prodigy from the USSR met, fell in love, and started a practice
At first, she turned him down. Randy McMurray and Yana Henriks met at a cocktail mixer for consumer attorneys in Beverly Hills in 2008, and, over drinks, they chatted and exchanged business cards. A few days later, he called to tell her there was an opening at the Cochran firm where he worked. "I laughed and said: 'I don't want to work for anyone,'" says Henriks, who had her own business litigation firm at the time. They crossed paths again several months later at an annual law …
How an orphan from Vietnam wound up reconnecting with her heritage
In April 1975, Atlanta-based World Airways participated in Operation Babylift: a U.S. government effort to evacuate more than 3,000 orphans from Vietnam before Saigon was captured in the closing days of the Vietnam War. On the flight to the States, the babies were kept in boxes and fed by flight attendants. Tiana Mykkeltvedt was one of those orphans. "I joke that other babies were delivered at the hospital and I was delivered in the airport," she says. Her adoptive parents were waiting for …
How Teri Pham's family escaped Vietnam and rebuilt in Pasadena
Over the decades, Teri Pham and her six sisters have been told snippets of the story but little more. This year, though, her daughter was involved in a school project to record family histories, and Pham's father, a former major in the South Vietnamese army, shared a trove of documents about the family's exit from Saigon during the final days of the Vietnam War. It was a narrow escape. "My dad is 83 years old now and he's a bit OCD," says Pham, a business litigator at Enenstein Pham …
"The extremes are where I find I'm most relaxed," says PI plaintiff attorney John Coletti
John Coletti immerses himself in his work. "If you try a case for a month and a half," he says, "you don't eat, you're up all night, and you're working 24/7. I call it the best weight-loss plan in the world." Once the trial is over, Coletti will immerse himself in his play. For years his way of relaxing was to train for and participate in Ironman competitions: swimming for 2 ½ miles, biking for 112, followed by a good old-fashioned marathon. "I guess I'm a bit of an …
Why Brian Martin believes pro bono work benefits himself as much as his clients
In 1997, Brian D. Martin, a summer associate at Brobeck, Phleger & Harrison, was being mentored by business litigator and appellate attorney Daniel G. Lamb. Since the early '90s, Lamb had been working the same pro bono case, appealing the 1985 death penalty conviction of Paul Browning. He encouraged Martin to join the team.  Pro bono work is about helping others, but Martin also found it personally rewarding. "I enjoyed working with a client who truly needed our help," he says. Then …
Civil rights attorney Olu Orange fights to hold police and governments accountable
In 2008, civil rights attorney Olu Orange was in his office when he received a phone call from a distraught woman. "I'm at a funeral right now and they're about to bury my friend," she told him. "I need to know if there's anything we should do to stop them from doing it again. We want to bring a case because the police killed him." "What did you say your name was again?" he asked. Turns out she was a friend of Mohammad Usman Chaudhry, a Pakistani American with autism who …
Find top lawyers with confidence
The Super Lawyers patented selection process is peer influenced and research driven, selecting the top 5% of attorneys to the Super Lawyers lists each year. We know lawyers and make it easy to connect with them.
Find a lawyer near you