Fox and Not-Quite Friends
Stephen Shackelford co-led the Dominion team that took down Fox News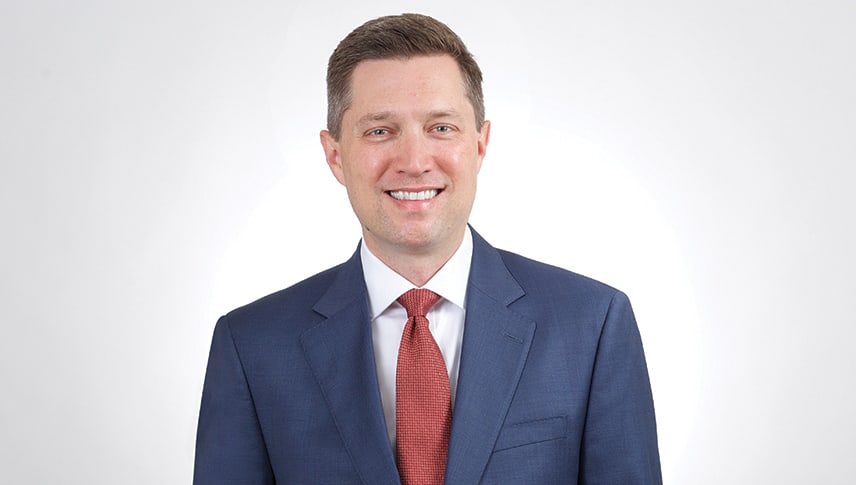 Published in 2023 New York Metro Super Lawyers magazine
By Andrew Engelson on September 25, 2023
One of the first things Stephen Shackelford mentions is the death threats against Dominion employees. "We have a number of recordings—voicemails from people threatening to kill them and kill their children in front of them," he says. "Just the most horrible stuff."
Shackelford, serving as co-lead, was one of 15 Susman Godfrey attorneys who represented Dominion Voting Systems in its defamation lawsuit against the Fox News Network that led to a record $787.5 million settlement earlier this year. The jury had been selected and Shackelford was preparing to make opening statements in Delaware Superior Court when the court announced an agreement had been reached.
It was bittersweet, he admits, but it was the client's decision to make. "Dominion also had to think about these employees who had been through this trauma," he says, "who had been through depositions and were going to have to come into this incredibly high-profile trial."
---
The nightmare for Dominion began the day after the 2020 presidential election had been called for Joe Biden. On the Fox News program Sunday Morning Futures, host Maria Bartiromo interviewed guest Sidney Powell, then a member of the legal team for President Donald Trump, about so-called election fraud. "Sidney, we talked about the Dominion software," Bartiromo said. "I know that there were voting irregularities." "That's to put it mildly," Powell responded. "The computer glitches could not and should not have happened at all. That is where the fraud took place where they were flipping votes in the computer system or adding votes that did not exist."
It got worse from there. Powell was invited back to Fox News again and again—on Lou Dobbs Tonight, on Justice with Judge Jeanine, with Bartiromo—and the allegations began to include kickbacks and ties to Venezuela. And then the death threats started coming.
At the time, Shackelford and Susman Godfrey were involved in other 2020 election matters—providing pro bono legal counsel to the secretary of state in Arizona and the governor of Wisconsin. "I remember being up late on Thanksgiving Eve, preparing a filing for the Wisconsin Supreme Court to try to defend the election results in Wisconsin," Shackelford says.
It was from this involvement that Dominion, a Colorado-based elections system company, connected with Susman Godfrey in January 2021. By then, the company was having a hard time retaining both employees and investors, and it was interested in bringing the firm on as co-counsel. Both Dominion and the firm rigorously vetted each other. Following conversations with CEO John Poulos and majority owner Hootan Yaghoobzadeh, it became clear to Shackelford that "they were obviously completely innocent and going through hell."
Shackelford has high praise for Poulos, who, over three days in October 2022, personally gave nearly 24 hours of depositions. "Companies rarely put up a senior executive to do it, because it's a lot of work," he says. But Poulos told him: "'I'm the right person for this. I know a lot of this already and I'll learn the rest of it. I'm not going to put someone else in the company through this.'"
Susman Godfrey's team was led by Davida Brook in Los Angeles, Justin Nelson in Texas, and Shackelford in New York. Each attorney took on different facets of the case, from calculating damages to taking depositions. Shackelford's team also worked alongside the co-counsel team at Clare Locke, a firm specializing in defamation.
Because Delaware is home to so many corporations, its court system moves cases at breakneck pace, Shackelford says. "We literally had four or five years worth of litigation for most jurisdictions that we squeezed into two years."
Another key player was Rodney Smolla, at the time the dean of the Vermont Law and Graduate School, and one of the nation's foremost experts on libel and defamation law. "He was a critical part of our legal arguments as we were defending against Fox's attempts to rewrite the First Amendment," Shackelford says.
Fox's defense strategy was to assert it that was merely broadcasting what it called "allegations," which were newsworthy regardless of whether or not they were true. Proving defamation is difficult, thanks to 1964's New York Times v. Sullivan, in which the U.S. Supreme Court set a high standard for libel in order to protect freedom of the press. Plaintiffs must prove "actual malice."
But during discovery, Shackelford and his team came across a trove of damaging internal Fox emails and texts: News host Tucker Carlson wrote "Sidney Powell is lying" and "The software shit is absurd"; executive chairman Rupert Murdoch observed that Trump attorney Rudy Giuliani's claims were "really crazy stuff"; and host Dana Perino called the allegations against Dominion "total B.S.," "insane," and "nonsense."
Finding such documents wasn't surprising, Shackelford says, but the sheer quantity of it was unexpected. And helpful. "We came in with overwhelming evidence that all of what Fox had broadcast was false," Shackelford says. "And Fox didn't really contest that."
And then there was Exhibit 259: an email Powell forwarded to Bartiromo on November 7, the infamous "wackadoodle" message that included unsupported accusations against Dominion along with assertions such as "the wind tells me that no one can harm me."
"That, to me, is incredible evidence of actual malice," Shackelford says. "No reporter who reads that email should put that person on their show. Or if they do, they should question that person before their audience."
Though Judge Eric M. Davis made numerous rulings in favor of the plaintiff, the Susman Godfrey team did encounter setbacks: rulings barring references to the Jan. 6 insurrection, as well as the recordings of death threats to Dominion employees. Nevertheless, Shackelford says, "I think the judge was very fair, very conscientious in the case."
On the day of the settlement, Fox News issued a terse statement that included this admission: "We acknowledge the Court's rulings finding certain claims about Dominion to be false."
The impact at Fox News was swift. In addition to dropping commentator Lou Dobbs during the trial, Fox fired Tucker Carlson after reaching the settlement. "I think it's been confirmed publicly that we did not insist on the firing of Tucker Carlson," Shackelford says.
And it's not over. Election systems company Smartmatic, also the target of false accusations on Fox, is separately suing the network for $2.7 billion, while Susman Godfrey is currently co-leading six additional Dominion defamation lawsuits against Newsmax and One America News; Rudy Giuliani and Sidney Powell; conspiracy theorist Mike Lindell and his company MyPillow; and former Overstock.com CEO Patrick Byrne.
"We'll be ready to try every one of these, and I will be shocked if we don't get to trial on at least a bunch of these cases," Shackelford says.
---
For Shackelford, who finished first in his class at Harvard Law School, served as a law clerk to U.S. Supreme Court Justice Stephen Breyer, and became a partner at Susman Godfrey in 2011, the settlement of the Dominion case, while bittersweet, was something of a relief.
"It was very hard on all our families," he says. "I'm very grateful to my wife, Stefanie, and our kids for putting up with it. It was a great day for the family when we were able to settle the case and to get home."
He adds: "This was never about left or right, Republican or Democrat, and it never will be. This was about the truth."
Search attorney feature articles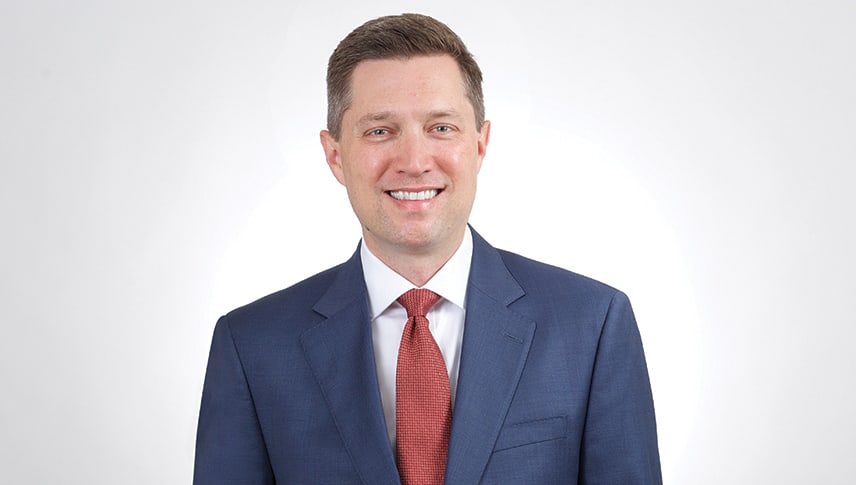 Featured lawyers
Helpful links
Other featured articles
Six attorneys recount the then-and-now of women in the law
To this Columbus lawyer, it's all about listening before jumping in
When democracy came under attack, Doug Poland heard the call
View more articles featuring lawyers
Find top lawyers with confidence
The Super Lawyers patented selection process is peer influenced and research driven, selecting the top 5% of attorneys to the Super Lawyers lists each year. We know lawyers and make it easy to connect with them.
Find a lawyer near you