About Andrew Engelson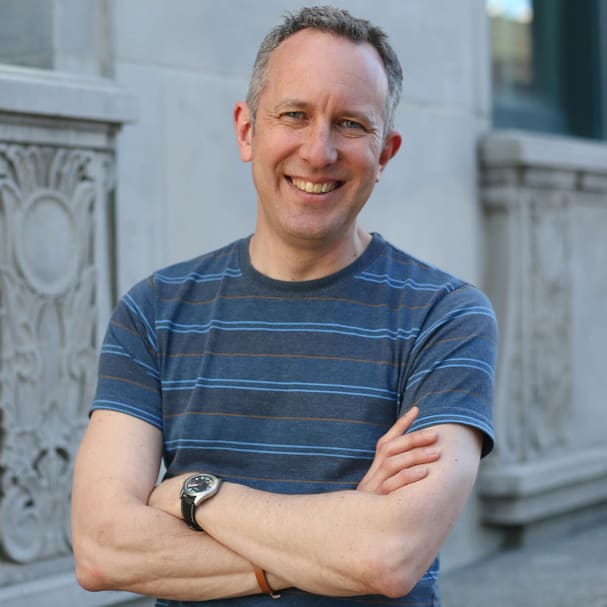 Andrew Engelson
Articles written
22
Andrew Engelson is an award-winning freelance journalist and editor with more than 20 years of experience. His writing has appeared in Investigate West, The Seattle Times, the Urbanist, South Seattle Emerald, The Stranger, Crosscut, Real Change, Tin House, University of Washington Magazine, High Country News, Seattle Weekly, Washington Trails, and many other publications. He's the winner of several first place awards from the Western Washington Chapter of the Society of Professional Journalists and was the founding editor of Cascadia Magazine.
Articles written by Andrew Engelson
Renée Rothauge is helping female attorneys improve trial skills one seminar at a time
When Renée Rothauge started as a business litigator in the early 1990s, her firm thought she should consider switching to trusts and estates. But on her first rotation, she washed out within two days. "I was working on something," she remembers, "and I fell asleep. When I woke up, I went to the partner and told him, 'You have to let me go back to the litigation group. … Look at the drool on the paper!'" She has since become one of the state's top business litigators, with a …
Bryan Ramos works to recognize Filipino WWII vets
The first time Bryan Ramos represented a client in court, he was a biology major at Florida State University.  His parents, immigrants from the Philippines, were having a dispute with a lawn-mowing company over alleged lack of payment. The company, he assumed, hoped the parents would just pay. "That's something very prevalent in the immigrant community: They don't know what to do, so they pay the money to make the problem go away," Ramos says.  Instead, Ramos fought back, and in …
How Harry Truman Moore met the Beatles, became friends with Bill Clinton, and played some of the most famous pianos in the world
With a name like Harry Truman Moore, it was almost inevitable he would become a lifelong Democrat. What was less inevitable? All the rest.  "I never thought, growing up in Walnut Ridge, Arkansas, that I would have met the Beatles, had tea with the queen, and slept in the Lincoln Bedroom," says Moore, who goes by "H.T.," sports bow ties and plays in a bluegrass band. He passed the bar in 1975 and eventually became partner in one of Arkansas' oldest law firms, now Goodwin Moore, which …
As peers retire, Kelly Andersen climbs and cycles mountains
Though Medford attorney Kelly Andersen has always loved the outdoors, he saved his biggest challenge—climbing 23,830-foot Aconcagua in Argentina—for later in life. Age 64, to be precise. That trip with his oldest son Drew is one of many mountaineering expeditions Andersen has embarked on with family members. It began in 1998 with Mount Shasta when Drew was 17. The peaks he's climbed with four of his six children include Mount Whitney in California, Rainier in Washington and Kilimanjaro in …
How two years in Doha altered Yasmine Abdel-Aal's career
She had it all planned. After graduating from Whittier Law School and landing a job at one of California's top intellectual property firms, Yasmine Abdel-Aal was working her way toward the partner track.  Then she fell in love.  Worse, the guy in question was leaving for a job in Doha, Qatar. "So this girl who swore she'd never leave her career, and her family, and her friends, and life—did just that," she says. After marrying him, the two moved to Qatar. "I didn't pre-negotiate …
Sara Khaki's journey from Iran to America included a 10-year layover in Sweden
"I think of myself as an expert of transition," Sara Khaki says. "My life has constantly been about having to reidentify myself." Khaki was born in Tehran in 1983. Some of her earliest memories involve descending stairs into a bomb shelter during the Iran-Iraq War. "It became part of life," she says. "I was a kid, so I started to think it was fun. Our parents are together, we're eating yummy snacks and all the kids get to play." When she was 3, her parents, concerned about the …
Lansing Palmer makes a novel argument in the dispute over Tom Clancy's estate
When Tom Clancy, the best-selling author of The Hunt for Red October and Patriot Games, died in 2013, he left behind an estate worth $83 million. In addition to the intellectual property rights to his blockbuster novels and the films based on them, Clancy's fortune included an eclectic assortment of assets: a home on a 535-acre property in Maryland; a home on Martha's Vineyard; a 12 percent ownership stake in the Baltimore Orioles; and a collection of rare handguns and weaponry—including …
Jim McDermott's first novel is set in a blue-collar town like the one he left behind
In the summer of 1990, James T. McDermott asked for a leave of absence from his Washington, D.C., business litigation practice so he could write a coming-of-age novel. "The first draft was 104,000 words," says McDermott, now a partner at Ball Janik in Portland. "It was basically a jumble that resembled the used car lots I used to poke around in as a teenager, searching for old parts."  After years of persistent editing and rewriting, McDermott managed to trim the novel to a lean 64,000 …
Why Kim Willoughby is the unofficial state bar mixologist
Family law and estate planning attorney Kim Willoughby is a popular participant at meetings of the Colorado Bar Association, and not just because of her legal insights. She also mixes the cocktails. "I'll do my presentation, and then go sling drinks," Willoughby says. "I make cocktails that involve vodka and a lot of fresh fruit and fresh herbs, or even fresh vegetables. I'll go pour them for the bar association folks and they love it." The vodka she uses in those drinks comes from …
Nicole Heffel helps female vets in trouble
Two years ago, when Air Force veteran Michelle Redd was released from jail after serving time for credit card fraud, she was, in her own words, "a hot mess." She was addicted to meth, suffered from nerve damage as a result of childhood abuse, and had few options other than crime. Then she met La Jolla attorney Nicole Heffel, who had recently started a program at the San Diego County Jail to assist female veterans. Their first meeting was brief. Two months later, Redd was back in jail and …
Find top lawyers with confidence
The Super Lawyers patented selection process is peer influenced and research driven, selecting the top 5% of attorneys to the Super Lawyers lists each year. We know lawyers and make it easy to connect with them.
Find a lawyer near you