Moving the Needle
From planting trees to challenging the Muslim ban with the ACLU, Gail Podolsky is all in
Published in 2020 Georgia Super Lawyers magazine on March 1, 2020
Updated on March 4, 2020
Gail Podolsky has a long history of volunteerism. 
"It's something that my parents instilled in me from a very young age," she says. "I spent a summer on a Native American reservation building playgrounds in Montana. I went to sporting goods stores to ask them to donate to a local youth organization that didn't have the money to buy [equipment]. I had a beautification project that raised money to plant trees to make our school a more attractive environment. In college, I did numerous Habitat [for Humanity] builds. And once I obtained my skill set as a lawyer, I continued to help others in a variety of ways."
In 2007, she jumped at the chance to join the legal committee of the American Civil Liberties Union of Georgia. From there, she joined its board and became vice president. From 2012 to 2018, she was its president. She also won the group's Volunteer Leadership Award in 2019 and is now on the national ACLU board. 
At the office, she practices intellectual property, primarily working on patents, trademarks, copyrights and trade secrets, but she doesn't see it as all that different from her work with the ACLU. "It's the satisfaction of helping others who have been wronged," she says. "And oftentimes, in the matters that I'm involved in, it takes years to get to that point. But seeing positive change, policy changes, and moving the needle in the sense of having better protections for individuals is really the gratification I get from the work that I do."
Case in point: In 2010, Podolsky represented a Muslim woman who was arrested after wearing her hijab in Douglasville Municipal Court. "There was a policy in place that said no head coverings," Podolsky says. "When she was asked to remove it, she refused, and she was arrested and detained. It was an extremely hurtful, traumatic experience because she was forced to remove her head covering in violation of her beliefs." 
The case led to a new policy that more appropriately details how the court and its security addresses religious head coverings. Namely, individuals have the option to have an inspection done by a same-sex officer in a private area, then put it back on. "A very similar policy has been adopted throughout Georgia," Podolsky adds, "which was a big victory."
More recently, Podolsky and colleagues at Carlton Fields filed a lawsuit when the government failed to respond to a Freedom of Information Act request regarding the 2017 Trump administration Muslim ban. 
"We litigated that for quite some time and were able to resolve it in the ACLU's favor," Podolsky says. "We were also successful in receiving a lot of documents regarding the implementation of the Muslim ban, what the Customs and Border Patrol officials were doing, and significant information about the numbers of detainees and what harm was caused by the executive order."
Then there's her assistance in pro bono cases involving redistricting and school board member seats, and wrongful imprisonment. 
"We've tackled a lot of really critical issues, and have a lot of work left ahead of us, especially in the voting rights area, as well as reproductive health, LGBTQ issues and religious freedom," Podolsky says. "And I'm very proud to be part of the organization and I look forward to continuing to help them."
While it's rewarding, Podolsky notes that this kind of work requires steadfast determination: "Sometimes it feels like you take two steps forward and then two steps back. But I think just making sure that you have that goal in mind that, again, with every step that you are taking, you are educating the public, and politicians, and legislators that civil liberties and the Constitution need to be upheld. That's really what drives me. Even if it's small progress, it's still progress."
---
Podolsky's recommended pro bono opportunities for IP lawyers:
Georgia Lawyers for the Arts (glarts.org)

Pro Bono Partnership of Atlanta (pbpatl.org)

ACLU (acluga.org)
Other Featured Articles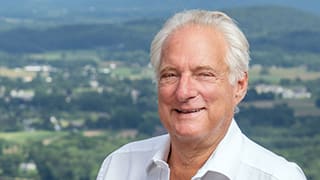 Pathfinder
Whether he's on Machu Picchu or repping entertainment law clients, Fred Fierst always finds the way forward Featuring Frederick U. Fierst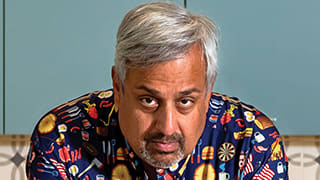 Breaking the Algorithm
Neel Chatterjee's offbeat recipe for Silicon Valley success Featuring Neel Chatterjee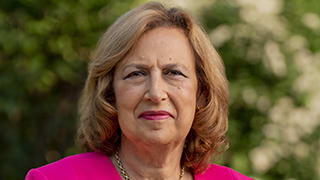 Reality? Check.
Alisse C. Camazine tells clients the truth—over and over again Featuring Alisse C. Camazine