The Right Track
Dana Herberholz's interest in science makes him a perfect match for IP law
Published in 2011 Mountain States Rising Stars magazine on June 20, 2011
Updated on June 21, 2011
Dana Herberholz has always loved two things: science and writing. As an intellectual property litigator at Zarian Midgley & Johnson in Boise, he's found a way to blend his interests, but it took some time before he realized law was a natural fit.
Growing up in Spokane, Wash., he had a different path in mind. "It had always been sort of a dream of mine to become a race car driver," recalls Herberholz, who started racing stock cars when he was 15. "But, realistically, knowing that the odds of me being a professional at any sport were very low, I took school pretty seriously and wanted to make sure that education was my priority." He enrolled at the University of Washington to study molecular biology with plans on becoming a doctor. Then, his roommate invited him to a student senate meeting.
"I was fascinated by it," says Herberholz, now 31, who became a student senator, giving him the chance to draft and defend legislation. "I enjoyed the technical side of [my biology degree], I enjoyed learning the subject matter … but there's not a lot to argue about when it comes to the Krebs cycle or amino acid sequences," he says, chuckling. "So I really enjoyed the chance to write, to argue."
He finished up his cellular and molecular biology degree—as well as a bachelor of arts in law, societies and justice—and went on to graduate from Gonzaga University School of Law in 2006. Herberholz always knew his technical background would be a great lead-in to IP—specifically patent litigation—and that's exactly what happened.
His practice today focuses on representing national and international companies in patent cases all over the country. Herberholz's work deals with various technologies—flat panel displays, wireless communication technology and digital projectors. "I never thought that I would have any occasion to learn what's going on in the guts of these TVs, but I've really enjoyed it," he says.
What Herberholz loves most about litigating is having the chance to write. "It sounds kind of hokey, but it almost feels like an art form," he says. "When I'm writing a brief, I like to have it be very organized, I like to structure it in a particular way … and be very confident that the court will understand exactly what we're arguing for."
Ensuring that judges and juries understand the case means Herberholz has to get deep into the issues. "For example, we had a case that developed digital signal processing chips in televisions," he explains. "And before that case came about, I had no idea what a digital signal processing chip was, but by the end … through working with experts, I knew exactly what they were. I knew how those could be used to improve the resolution of television images and that sort of thing."
When not behind a desk at the office, Herberholz takes advantage of the mountain biking, skiing and golf the Pacific Northwest has to offer. He and his wife, Lynaya, are also kept busy by their 1 ½-year-old son, Max.
As for racing, Herberholz kept it up until law school got in the way. "I sure miss it," he says, pausing. "I'm hoping that someday I get my boy into it; I started racing go-karts when I was 7, and it was just such an awesome experience, not just from a racing standpoint, but just the chance to bond with Dad. I hope to give my boy the chance to do that in a few more years when he's old enough."
Other Featured Articles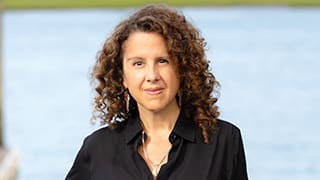 The Complete and Total Badass
Nina Pirrotti on fighting the good fight Featuring Nina T. Pirrotti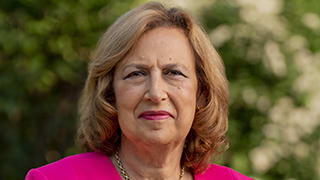 Reality? Check.
Alisse C. Camazine tells clients the truth—over and over again Featuring Alisse C. Camazine

Solo Success
Six attorneys share the ups and downs of building their own practice Featuring Rhyan Breen, Anitra K. Brown, Debra L. Foster, Jill S. Jackson, Ryan Stowe, Sonya Tien