The Accidental Author
Steven J. Harper on law, letters and comedy
Published in 2011 Illinois Super Lawyers magazine

on January 3, 2011
A compelling tale, according to Steven J. Harper, is at the center of every successful case.
"You have to take complex information and make it simple and compelling," says Harper, 60. "You have to be an effective storyteller."
Harper is talking not only about his 30-year career as a commercial litigator for Kirkland & Ellis but his burgeoning career as an author. In the last few years, Harper has written two biographies—one on his father and one on a former professor—and a recently published legal thriller, The Partnership.
Harper grew up in Minneapolis, the oldest child in a working-class family. His father was a truck driver; his mother raised the kids. Although neither of his parents went to college, they made education a top priority. "It never occurred to me not to go to college," Harper says. "My parents have four kids, and we have 10 college degrees between us."
His fascination with the legal trade, though, was not Harper's only professional inclination. "As I was coming out of high school," he recalls, "I thought my skill set led me to two things: lawyer—I was in debate—or stand-up comic. I loved Jonathan Winters and did a mean Hubert H. Humphrey impression." Harper decided law was "a more stable path to a comfortable life."
His interest in commercial law stemmed from reservations he had about criminal defense work. "I got the impression that if you were a defense attorney, you had to do anything to defend your client," he says, and that didn't sit well with him. "I didn't want to have to live with the idea that I might get someone off and then find out they did something bad." He ultimately settled for a caveat he absorbed in a criminal law class he had taken from Alan M. Dershowitz while at Harvard Law: "Everyone has the right to counsel, but not the right to me."
Harper's first trial came as a third-year associate. He was representing consumer electronics giant Memorex in a lawsuit against a small company. In addition to confirming his intuition about his career choice, it gave him a chance to use his comedic sensibilities in the courtroom. "You can't do a joke as a joke," he says, "but sometimes you can introduce wit." The lead lawyer for the small company decided the right analogy for the trial was David and Goliath. "He portrayed his client as David. Now, I'm 5 feet 7 inches, and he was much larger than me. So, in my rebuttal, I scratched my head and said, 'I'm at a loss for words. … This is the first time in my life someone has accused me of being Goliath.'" Harper's client won the case.
During his career, he has handled matters from the intricate to the arcane, and litigated class action, professional negligence, securities fraud, employment discrimination and personal injury cases. In one arbitration, Harper even had to assess the value of the Grand Canyon … well, almost. He had to set a value for several buildings at the national landmark as part of an agreement between his client, who owned them, and the U.S. government.
Along the way, he has found time and energy to teach classes at Northwestern University, maintain a blog and, of course, write. His first book was the most personal.
His father was a member of the International Brotherhood of Teamsters in the 1950s and '60s, and, believing that his local boss was embezzling funds, he began a campaign to remove him. The controversy eventually got the attention of Jimmy Hoffa, the notorious Teamsters president, who had installed the local leader himself. Hoffa told Harper's father to cease his efforts, but he ignored Hoffa's edict. "For the next two years," Harper says, "he was the subject of death threats." Discovering some of his father's papers after his dad passed away many years later, Harper crafted the incident and the impacts on his family into a book. Published in 2007, Crossing Hoffa: A Teamster's Story was named one of that year's favorite books by the Chicago Tribune, and it launched his literary career.
"I was a happy lawyer for 30 years," says Harper. "Now I'm an accidental author, and I'm enjoying it quite a bit."
Other Featured Articles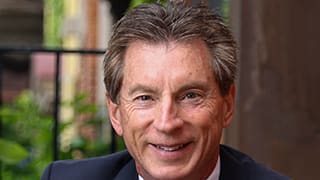 The Most Popular Guy in the Neighborhood
How Jim Hacker became the Beyoncé of the New York Bar Featuring James E. Hacker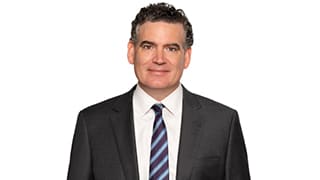 Seeing it Through
Adam Doerr led the charge to get COVID relief to overlooked families in need Featuring Adam K. Doerr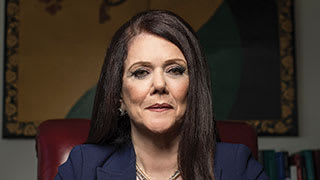 Unwinnable
Kathleen Zellner lives for impossible cases, including Steven Avery's Featuring Kathleen T. Zellner