'They Call Us Counselor for a Reason'
What Dana Eberle-Peay's family law clients are going through, she's been through, too
Published in 2021 Indiana Super Lawyers magazine on February 25, 2021
Updated on February 26, 2021
Dana Eberle-Peay was just out of college when she was first married. Years later, it fell apart. "I like to say that he dropped his basket," Eberle-Peay says. "Basically, he had a midlife crisis and he cheated on me. I did everything I could to try to save that marriage, and it just didn't work. And then the divorce got so ugly."
At the time, their children were 10 and 4. "It was the typical, 'I'm taking the kids away from you and you're never going to see them again and I'm going to get full custody,' and 'You don't deserve this and you don't deserve that,'" she says. Then, shortly after the divorce, her father died, and she lost her job. "It was a really bad time."
But from that pain grew a career. 
Eberle-Peay went to law school—her ex had previously persuaded her not to—and now, as a family law practitioner, helps others navigate the same emotional minefield she once did.
"One of the things that has helped me and my practice is knowing what went wrong in my divorce and helping my clients avoid the same pitfalls," she says. Like involving the kids too much: "The boys knew everything that was going on, and they shouldn't have, and that was due to both of us."
At one point, her oldest decided he didn't want to live with her anymore, and at another point, her youngest decided he didn't ever want to go to his dad's. She went through a difficult mediation for one, while the other was arranged without a court. "So I'm able to tell [my clients], 'OK, listen. I'm going to tell you my experience because I've done this both ways.'"
That personal experience resonates with clients. "Both men and women have told me a lot over the years that they chose me because they know that I know where they're coming from," Eberle-Peay says. "I find it to be an advantage, and I tell my clients all the time that they call us 'counselor' for a reason—because I don't just advise them legally." 
She recalls how one client kept calling her during a busy day; he talked about how severely the stress of his divorce was affecting him. "I knew exactly what he was going through," she says. She recommended a therapist, "and then I walked him through our next steps for the case so that he could kind of take a deep breath and feel like somebody was in control."
Eberle-Peay's credibility also helps when it comes time to explain the cold realities of family court. "It's all about giving the client a reality check so that they don't have to go through the same thing I did, where they think they got a raw deal," she says. "They may not have gotten a great deal, but I don't want them to think they got screwed, either. I want them to understand that they got the best that they can get in the system that we've got."
Other Featured Articles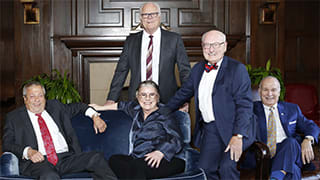 Law & Practice
Six pillars of the legal community look back on three decades of law Featuring Nancy Zalusky Berg, Michael V. Ciresi, Joseph S. Friedberg, Earl P. Gray, Kathleen M. Newman, Lewis A. Remele, Jr.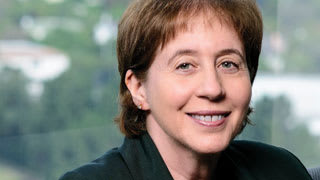 As Much about Psychology as the Law
Leah Bishop on the soft side of estate planning Featuring Leah M. Bishop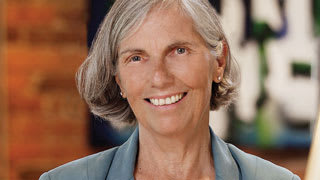 Challenging the System
Kathryn Emmett looks out for the underdog Featuring