Perfect Fit
How Isabel Bonilla-Mathé ended up exactly where she needed to be
Published in 2022 Louisiana Super Lawyers magazine

on December 29, 2021
After college, Isabel Bonilla-Mathé took a break from her health care administration job in Miami to visit family in her father's country of birth, El Salvador. "I sat out on a lake and I was like, what do I want to do?" she remembers.
Law was an option. On her mom's side, her great-grandfather and several other family members had been lawyers in Cuba. "My grandfather was in his last year of law school when he had to leave," she says. "People scrambled and took out what they could in suitcases, and one of the things that he actually brought and kept for years were his law school grades, which is really heartbreaking."
She applied to Tulane partly for its civil law program and partly thanks to another family connection: a great aunt—Bonilla-Mathé's namesake, Isabel—had been "basically adopted" by a Tulane professor after her parents died soon after the family fled Cuba.
A trip to New Orleans sealed the deal. "My cousin—my great-aunt's daughter—picked me up," she says. "She drove me from the airport and then down St. Charles. I always tell people that I don't believe in love at first sight—except for when I fell in love with New Orleans. I went and had a mint julep at The Columns, and I had this I-have-to-be-here moment. All the doubt that I had about law school and what I was doing—nope, it just clicked. I rescinded all of my other applications the next day."
As for her practice area? That seems to have been destined, too. Her paternal grandfather was a doctor in Cuba and a rep for Pfizer in Latin America. "He also had to leave, and then couldn't practice medicine when he left," Bonilla-Mathé says. "So I have his medical degree from Cuba in my office, along with my other grandpa's law school grades. I was very close to both of them."
Now a health care attorney at Phelps Dunbar and an adjunct professor at Tulane, Bonilla-Mathé represents community and rural hospitals and focuses on "helping health care providers do what they need to do to be able to help people."
She adds: "I kind of feel like I was guided in this position, and specifically here to New Orleans, so that I could help people. I really ended up exactly where I needed to be."
Other Featured Articles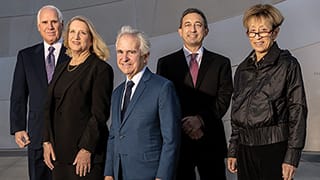 Where Have We Been, Where Are We Going
Six perennial top listers talk about the last 20 years of law Featuring Michael J. Bidart, Michael L. Tuchin, Patricia L. Glaser, Morgan Chu, Bruce A. Broillet, Nancy L. Abell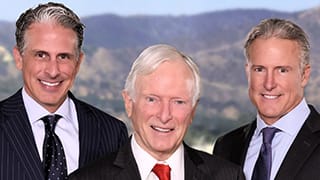 McNicholas & McNicholas & McNicholas
A father, two sons, and letting Rodman be Rodman Featuring Matthew S. McNicholas, Patrick McNicholas, John P. McNicholas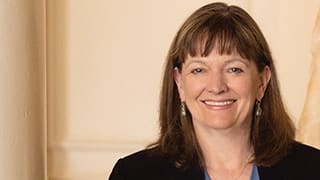 'A True Advocate'
Whether uncovering appealable flaws or improving life for foster children, Marcy Hogan Greer infuses her work with passion Featuring Marcy Hogan Greer