The Lawyer Who Cleaned Up Baseball
Charles Scheeler on The Wire, WorldCom and the worst middle seat ever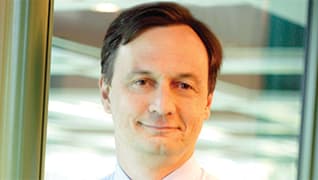 Published in 2009 Maryland Super Lawyers magazine
By Joan Hennessy on December 19, 2008
It was October 9, 1966, the Baltimore Orioles were playing the Los Angeles Dodgers in the fourth game of the World Series, and Charlie Scheeler giddily followed his father into Memorial Stadium. "It was great," he remembers. "All the games were during the day. I was 9 years old. My eyes were big as saucers."
The Orioles made the World Series on three other occasions before Scheeler's 15th birthday—1969, 1970 and 1971—and he ticks off the years with the matter-of-fact precision of any true O's fan. 
But '66 was different. The Orioles had never been to, let alone won, the World Series. Even before the team moved to Baltimore in 1954, back when they were the hapless St. Louis Browns, they'd only won one pennant, during the player-depleted war year of 1944, and then they promptly lost the Series to their cross-town rivals, the Cardinals, in six games. And in '66 they were pitted against the defending champion Dodgers who had one of the greatest one-two pitching punches in baseball history: Sandy Koufax and Don Drysdale.
Instead, it was Orioles pitchers who did the punching. They allowed two runs in the first game, which the Orioles won, and then shut out the Dodgers for the remaining three games, including the decisive game four that Charlie Scheeler attended. "Frank Robinson was the hero of the World Series," Scheeler remembers. "I got to see him hit a game-winning home run."
There were certifiable baseball heroes back then. No one doubted them.
Years later, Scheeler would be a key player in one of baseball's darkest dramas: an investigation into illegal steroid use by professional baseball players. A veteran attorney of DLA Piper, Scheeler helped former U.S. senator George Mitchell lead the 21-month-long probe.
Most memorably, during an excruciating four-and-a-half-hour congressional hearing, Scheeler sat sandwiched between All-Star pitcher Roger Clemens and trainer Brian McNamee, who contended that Clemens, in his years with the Blue Jays and the Yankees, used steroids. He describes the experience as "the worst middle seat on a plane you ever had."
Some had different words for it. Newspaper columnists are quick to judge—bloggers are worse—and Scheeler, who never anticipated this particular 15 minutes of fame, took digs for his seat assignment. Consider this from Frank Fitzpatrick of The Philadelphia Inquirer:
"I predict the name of Charles Scheeler, the poor sap who served as the buffer between Roger Clemens and Brian McNamee on Wednesday, will soon become a verb. To scheeler will mean the act of performing an essentially meaningless but high-profile task. For example, 'So, Mr. Powell, how did it feel when you scheelered for the Bush administration as secretary of state?'"
Hearing the quote, Scheeler grins sheepishly. "I'm pretty confident that I've seen everything on the Internet that ridiculed my appearance at the hearings," he says. "My two teenage daughters made it their life's mission to find every single one."
As if to go one better, he points out an even more embarrassing reference. It comes from a blogger who, while first acknowledging Scheeler's erudition, goes on to compare him to Beaker, the perpetually nervous foil for Professor Bunsen Honeydew on The Muppet Show. Scheeler's two daughters—Alex, 19, and Cecelia, 14—savored that one in particular.
Here's some of what the blogger and the columnist, so quick to judge, don't know. Scheeler, 51, graduated cum laude from Harvard Law School, spent time as a prosecutor noted for taking on messy gang and drug-related cases, and is now in private practice, with clients like AIG, Cigna and Marriott.
He's sharp but casual, and has a good sense of humor. He's Baltimore born and bred but doesn't take himself too seriously. Friends call him Charlie.
"He's highly intelligent, extremely well-organized and has perfect temperament," George Mitchell says. "He doesn't get fazed."
So not exactly Beaker.
For Scheeler, becoming a lawyer was all but inevitable.
His parents had gone to law school together, and his birth announcement read this way: The legal firm of Scheeler and Scheeler proudly announce the addition to their firm of Charles Preston Scheeler: Affiliation became effective December 16, 1956.
"I would say the lawyer thing was pretty much figured out from the day of birth," he says.
His mother, Mary Katherine Scheeler, practiced law part-time. "I don't think you can name 10 female lawyers in Maryland who actually got a law degree before her," he says. She remains an ardent court watcher. His father worked for a contracting firm and is now in his 80s. The couple's three sons all settled in Baltimore.
"The curse of a happy childhood," Scheeler says. "I never wanted to leave Baltimore."
After a stellar finish at Harvard, he began working at then-Piper & Marbury. But like so many up-and-coming lawyers, he wasn't happy to sit behind a desk. He wanted trial experience. The place to do that, he was told, was as a prosecutor.
Soon he was an assistant U.S. attorney, a never-a-dull-moment kind of job. Then 27, Scheeler encountered a side of Baltimore far removed from the quiet suburb where he had been raised. It was the mid-1980s. Baltimore was renowned for its lawless street scene. Scheeler tackled the case against the Peanut King—Maurice King—a drug dealer whose sophisticated money laundering system drew publicity.
"He handled primarily narcotics cases, which are extremely difficult cases to prosecute because of witnesses who often have their own credibility problems," remembers Gregg Bernstein, another former prosecutor now with the firm Zuckerman Spaeder. "One of Charlie's great strengths is his ability to communicate and relate with people of all levels of spectrum in society. Some people are good in the boardroom. Some are good on the streets of the city. Charlie is both."
The biggest case centered on one of the city's most violent drug gangs, headed by Warren Boardley and Reggie Gross. Boardley controlled a drug distribution network in several of the city's housing projects. Gross, a one-time boxer who fought Mike Tyson, was gang enforcer.
As the investigation unfolded, nothing seemed to work, remembers Ed Burns, a former Baltimore detective and current writer, known, along with journalist David Simon, for such HBO series as Generation Kill and The Wire, which was based on an array of Baltimore cases, including Boardley's. "It was not a silver platter case," Burns says. But he adds that Scheeler was patient and unflappable and there were no shortcuts. "Everything is above board," he says. "All the 'i's are dotted. All the 't's are crossed."
"It was much more difficult than any other drug organization that I ever attempted to prosecute," Scheeler admits. "The violators were very sophisticated at avoiding detection. They didn't talk on phones. They insulated themselves with lots of intermediaries so that they didn't touch the drugs and they didn't touch the money."
Burns marched dozens of people in to be interviewed. At times Scheeler could be frustrating. Prosecutors are never satisfied that they have enough evidence. They want more. "All I have to do is get arrest warrants," Burns points out. "All he has to do is get convictions."
Scheeler feels that Burns had the tougher job-establishing street credibility with witnesses who have every incentive to stay quiet—and he credits Burns for cultivating a key source: Donnell "Donnie" Andrews. A contract killer, Andrews wore a wire while speaking to both Boardley and Gross. Ultimately, Scheeler says, Andrews "obtained important evidence against both of them by virtue of those wires he wore. We were, in the end, able to take down the entire organization from Boardley on down because of this singularly unique act of conscience from someone who you would never expect to display that kind of emotional intelligence given his background: Donnie Andrews."
Not all of Scheeler's cases ended so well. He lost a three-month trial against savings and loan executives in 1988. "The flesh and blood impressions in a courtroom generally matter more than what is on a sheet of paper," Scheeler says. "There were some sympathetic defendants."
The length of the trial helped the defense, remembers Jim Ulwick, who was the opposing attorney and is now with Kramon & Graham. "Jurors see the defendants. They see that they are human beings," he says. "While both sides fought hard, it was a fair fight."
The verdict presented Scheeler and a fellow prosecutor with a stunning defeat. Afterward, he heard that various members of the jury, along with the defense lawyers, were headed to a local watering hole. "When you experience a disappointment like that, probably the best thing to do is to get things over with in terms of giving your congratulations to opposing counsel," Scheeler remembers. "So I went and had a beer or two with them. It turned out to be much easier to get over that hump in that setting than to have a bunch of phone calls later."
After five years at the prosecutor's office, he made an easy transition back to Piper. His background as a prosecutor made him a natural for sticky internal investigations. The mammoth legal firm had high-profile clients and one in particular had high-profile problems—WorldCom.
Piper had been doing legal work for MCI since 1996, before the WorldCom merger. In 2002 WorldCom announced it had overstated its earnings by $4 billion—a figure that later grew to $11 billion. "That led to the company's bankruptcy and a slew of civil, criminal and congressional investigations," Scheeler says. Along with the WorldCom's new sheriffs—a freshly hired general counsel and co-counsel—Scheeler worked for declination of criminal charges against the company. It was successful.
Criticism followed that WorldCom had gotten off easy but Scheeler, no surprise, feels the outcome was exactly right. Bernard Ebbers, former WorldCom CEO, went to prison for 25 years. Scott Sullivan, the firm's former CFO, went to jail for five years after cooperating with prosecutors. "There were a handful of people at MCI-WorldCom who engaged in egregious criminal behavior starting at the top with the CEO. And he received his just deserts," Scheeler says. "But there were 40,000 people at MCI who did absolutely nothing wrong. And yet many of them still lost their retirement funds, a lot of which was tied up in MCI stock, or had their careers dislocated, interrupted, or had their marketability hurt by the taint of the scandal." Had the company been prosecuted, he reasons, they would have suffered more.
But even WorldCom, which dominated headlines, didn't bring Scheeler into the limelight the way the baseball probe did. With careers and records of star players in the balance, the investigation into steroid use by baseball players unfolded as a mesmerizing morality play. Scheeler's background made him a natural choice as lead counsel for Mitchell.
"I had been a U.S. attorney and was aware of the value of that experience," remembers Mitchell. "He [Scheeler] had managed large investigative and legal projects before." There were more than 700 interviews, Mitchell points out, and hundreds and thousands of documents.
Working closely with Mitchell's team, Scheeler spent the final months of the nearly two-year investigation on the report itself. It culminated with a tome—The Mitchell Report—covering more than 400 pages-which contended that illegal use of anabolic steroids was widespread and stretched back more than a decade in Major League Baseball. The New York Times reported that a section credited to Scheeler—the naming of players—"has become the most controversial section, and the one with which Clemens has taken issue." Scheeler says Clemens didn't talk with him about the report.
Working on the case made an impression on Scheeler. "What I was surprised to learn is how widespread the use of these substances is amongst high school kids—not just athletic purposes but for cosmetic purposes," he says. "That's why Senator Mitchell came to conclude this was a significant societal problem and not one limited to baseball."
But all that exposure to the underbelly of baseball didn't sour Scheeler on the sport. "I just wish the Orioles were playing as well today as they were when I was growing up," he says. "I still think baseball is a great game. And I think Senator Mitchell helped to move the game back to where it should be. I haven't turned my back on baseball."
Scheeler is not a man to turn his back on things.
For years after the Boardley drug-ring case closed, Scheeler, along with writers Burns and Simon, kept up with Donnie Andrews, the informant who did hard time after helping detectives. There were plenty of other people that Scheeler put behind bars without a second thought, he admits. Andrews was different.
"David and Ed and I started going to his parole hearings," Scheeler remembers. "[Ed and David] went to the first one and got a couple years off but didn't do that well. The second one, we didn't do that well. The third one, we kept knocking a few years off but he was running out of years as time went on."
Burns remembers, "[Scheeler] is someone that when Donnie called from prison, he would pick up the phone. It's that kind of thing that kept Donnie going."
Ultimately, Scheeler says, "Myself and a group of others provided affidavit as to why, after 20 years, he should be given another chance." Andrews, meanwhile, never became bitter. "He'd done a lot of things in prison to maintain a network, such that, when he came out, he was engaged to be married and he had a job lined up to be a consultant for The Wire. He was the only person who I'd seen who I believe cooperated as an act of redemption as opposed to a cold-blooded calculation of less jail time for ratting out friends."
And so after all that time, Andrews left prison in 2005, married a woman whom he met through Burns and Simon, and took a job mentoring at-risk kids at Bethel AME Church. He considers Scheeler, his former prosecutor, a friend.
"He always played fair," Andrews says of Scheeler. "Even when I got home, he was there. He gave me a couple thousand to help me get started back on my feet. … He's been there for me and still is."
Search attorney feature articles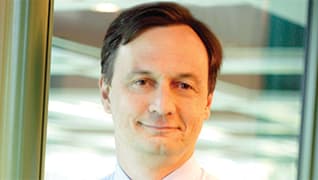 Featured lawyers
Helpful links
Other featured articles
Evan Levow has a serious case of wanderlust—and the pictures to prove it
How Sharlei Hsu went from would-be doctor with a fear of public speaking to a top litigator
The lessons Matthew Draper learned in Japan influence his arbitration practice
View more articles featuring lawyers
Find top lawyers with confidence
The Super Lawyers patented selection process is peer influenced and research driven, selecting the top 5% of attorneys to the Super Lawyers lists each year. We know lawyers and make it easy to connect with them.
Find a lawyer near you