Palin in Comparison
Lisa Palin stood up for an attempted rape victim and helped set an important precedent in the process
Published in 2009 New England Rising Stars magazine on October 23, 2009
Updated on October 27, 2009
Lisa Palin is barely five years into her career, but she has already set foot on some rarely traveled legal paths. While working a pro bono case, she became one of the first attorneys in Massachusetts to oppose a motion to view an attempted rape victim's privileged psychiatric records under the revised protocol established in Commonwealth v. Dwyer.
In a case brought by the district attorney against the alleged perpetrator, the defendant's lawyer made a motion for access to the victim's privileged records. That's when Palin got involved. At the time, there was an established process for determining the relevance of the victim's medical records. Initially, the judge was the first person to get access, and he or she would review it to see if there was anything relevant to the defense. But the Dwyer decision by the Supreme Judicial Court changed that. Now the rules said the defense counsel was first in line to see the records.
"We were mostly successful in this case—a portion of the records went to the defense counsel, and then the judge shut it down from there," says Palin. "It was a big turning point for the victim. As you can imagine, she was very committed to seeing the perpetrator brought to justice, even if it meant that she was the focus of the trial. It impacted her life to be able to do this and have someone standing by her side and helping her navigate. Afterward, she moved on with her life."
It wasn't the first time she'd helped women in need. When Palin was in law school, she had a chance to represent girls involved in the Massachusetts Juvenile Justice System, thanks to the Boston College Law School's Juvenile Rights Advocacy Project.
Palin's clients had been arrested for delinquency or truancy, or they'd been classified as a "child in need of services." In one particular case, a girl who had been arrested for delinquency could have been kicked out of school for a year. Palin was able to not only reverse the decision and reinstate her in school, but also get the additional services that the girl, a special education
student, was entitled to under the law. "It was exhausting, emotionally and physically, but it was also very rewarding," says Palin. "The kids and parents were so grateful to finally have someone on their side."
After graduating from Boston College Law School in 2004, Palin joined Mintz Levin in Boston, working largely in insurance and re-insurance law. "Lisa has a very good analytical mind," says Kim Marrkand, who chairs the firm's insurance group. "Some litigators think all that matters is litigation. But Lisa has an acute business sense of how litigation should serve the clients' business needs."
Other Featured Articles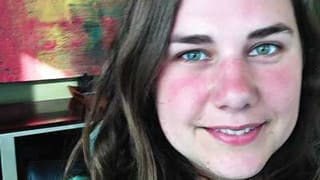 Good Behavior
Beth Hutchens' behavioral therapy background brings depth to her immigration practice Featuring Beth Hutchens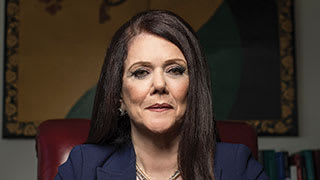 Unwinnable
Kathleen Zellner lives for impossible cases, including Steven Avery's Featuring Kathleen T. Zellner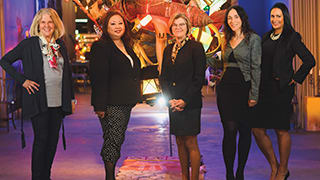 My Name is My Name
Five Pennsylvania solo acts on why they stepped out alone