Seven Decades of Lawyering with Paul Sugarman
One of the nation's longest-tenured lawyers looks back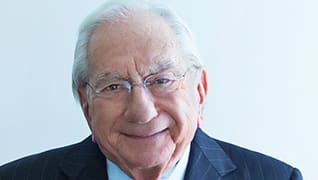 Published in 2023 Massachusetts Super Lawyers magazine
By Nick DiUlio on October 10, 2023
At 91, Paul Sugarman has logged more years of legal experience than almost any other lawyer on the East Coast. Few attorneys have had a better vantage point of the profession's evolution over the past seven decades.
"If a lawyer today were to go back to when I started practicing law almost 70 years ago, they would think they were on the other side of the moon," says Sugarman, who enrolled in Boston University's School of Law in 1951 at the age of 19 and went on to found the Boston-based Sugarman and Sugarman with his brother Neil, eventually becoming one of the most celebrated civil litigators in the Northeast. "Nothing would look familiar to them. When I graduated law school, the field of torts and reparations—at least here in Massachusetts—was stuck in the 18th century."
In the formative decades of his personal injury practice, Sugarman had to fight an uphill battle in a system that essentially had no form of robust discovery, no depositions, and even a prohibition on asking for the names of witnesses—all of which meant that cases were mostly limited to minor automobile accidents and only the most extreme and obvious examples of medical malpractice.
"There was so much you just couldn't try," says Sugarman. "How can you try medical malpractice or product liability without the means of determining facts or producing documents?"
He felt the tide start to turn during 1973's doCanto v. Ametek, in which he represented a young woman who had lost four fingers on her left hand in an accident involving a commercial laundry machine. The machine had a safety mechanism designed to stop rotating if something got caught, but it made several revolutions before coming to a halt. In the old days, says Sugarman, there was no way he could have won this particular case, but new discovery rules had finally been enacted just a few years prior, and he felt confident.
"First, of course, we inspected the machine," recalls Sugarman. "Then we were able to take depositions from the corporation and engineers who were responsible for the machines. What we found was that there had been several other accidents like this one, and the company had eventually updated the machine by extending the distance between the roller and the guard. But they let old machines just stick around across the country. Had they designed it correctly in the first place, or replaced all their machines, my client never would have been injured."
The jury ruled in favor of Sugarman's client, and, in 1975, the Massachusetts Supreme Judicial Court upheld that verdict. The victory established precedent for allowing into evidence safety changes made after the manufacture of a defective machine. It's one of many cases in which the result caused broader positive change, he says.
"Things today are much better," says Sugarman, who has more than 25 reported appellate decisions to his name. "The interests are no longer strictly for industry or insurance companies. But I had to bump my head against a lot of walls to make
that happen."
He was no stranger to swimming upstream. In fact, the necessity of solving difficult problems was one of the things that drew him to the law.
"The law presents ongoing challenges, and that attracted me," says Sugarman, who grew up in the working-class Boston neighborhood of Dorchester, where his father owned a small dry cleaning and tailoring business in Jamaica Plain while his mother raised their three boys. "And I knew I wanted to be independent, even within a firm, and have room for innovation. My relationship with my clients—and my responsibility to them—was my own."
About 20 years ago, Sugarman decided it was time to leave the courtroom behind.
"You get burned out. That's what eventually happens. Because you leave a little piece of yourself in every courtroom, and sooner or later you're going to feel it, I don't care who you are," says Sugarman, who also took a short break from litigation when he spent five years as dean of Suffolk University Law School in the mid-'90s. "When you're dealing with clients who have been severely injured, whose lives have been forever changed, and you know that all that stands between them and total poverty is you? That's a serious responsibility, and I took every single case as seriously as the next."
As for his advice for the next generation? Total investment is the key to success.
"When you talk to senior law students, they all want to be trial lawyers. But they have no idea what that involves and the enormous strain that comes with it," says Sugarman. "I don't know how many vacations I had to cancel because a trial had to be tried. And it's relentless. It doesn't stop. And unless you put everything into it, you're not going to be able to do the job." 
Search attorney feature articles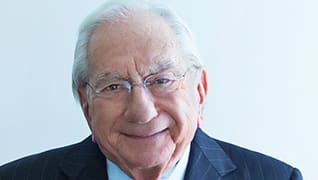 Featured lawyers
Helpful links
Other featured articles
Linda Mealey-Lohmann's longtime passion for China
Five real estate, land use and construction attorneys on the Bay Area's past two decades
The signs that guided Jennifer Salvatore to open her own employment and civil rights firm
View more articles featuring lawyers
Find top lawyers with confidence
The Super Lawyers patented selection process is peer influenced and research driven, selecting the top 5% of attorneys to the Super Lawyers lists each year. We know lawyers and make it easy to connect with them.
Find a lawyer near you