Broke, But Not Broken
Ralph E. McDowell, bankruptcy attorney at Bodman PLC, talks about the supply and demand balancing act, and his belief that Detroit can prevail through hard times.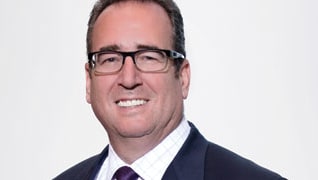 Published in 2013 Michigan Super Lawyers magazine
By Emily White on September 6, 2013
This interview was conducted in May of 2013, when Detroit had just appointed Emergency Financial Manager Kevyn Orr to look into the city's massive debts. As our subject Ralph E. McDowell describes it, this was a "quiet" point in the story of Detroit as a city on the verge of bankruptcy. Yet by the end of June, Orr was no longer quiet. He'd ordered an investigation into the possibility of corruption in the handling of the city's pension funds. He'd proposed publicly owned museums auction off valuable artifacts to help pay the bills. Essentially, the emergency financial manager had declared a state of emergency, and it was not a drill. Bodman attorneys were hired by various parties involved in this unprecedented case. Therefore, McDowell could not comment on the Detroit saga as we went to press.
Q: I understand a lot of your current work is with big business—banks or the auto industry.
A: Yes, a main area of my practice is representing lenders or banks that have loaned money to a debtor who has filed bankruptcy or is otherwise struggling. Often the bank's loans have been secured by collateral. The collateral is real estate, machinery, inventory, that type of thing. So the process is assisting the lender to recover its loan.
I also do work for more general creditors that might be owed money. For example, an automotive company that might be owed money and are just seeking to recover it. And that may or may not be secured. No collateral.
A lot of my work through my career has been through the automotive industry. We represented various clients in those bankruptcy cases. We did not do work for General Motors or Chrysler [directly]. We represented creditors in the case—suppliers, for instance.
I should say that on the big bankruptcies, the Chrysler and the General Motors bankruptcy, they were very mindful of and cautious of the fact that there were a lot of suppliers and companies underneath those that dealt with General Motors and Chrysler. And they did a really remarkable job of maintaining that base of suppliers and making sure that you didn't have a complete free fall of the suppliers tumbling into bankruptcy.
Q: It sounds like a balancing act.
A: You've got a relationship ongoing where the debtor in bankruptcy is supplying parts, for example, to the other party. So the balancing act is making sure that that part supply is not interrupted and continues and is somehow protected or can be moved or replaced.
You're protecting two things. One is you're protecting money, and the other is you're protecting the supply chain. Because sometimes that supplier that has filed bankruptcy or is having trouble, they may be the only source or a limited source of the inventory.
The automotive industry cases were unusual bankruptcies in various respects, but that in particular was really important to our supplier base here in Detroit.
Q: Describe where you are in your career trajectory.
A: I am the chairman of the executive committee at Bodman. I took over that role on Jan. 1, 2010. For the last 3 ½ years, I've been chairman here, so that's part of my role. I do that in addition to practicing. So I practice law part of my time, and I manage the affairs of the firm the other part of the time.
Q: How many attorneys are you managing?
A: The entire firm. 155 total attorneys.
Q: What does that involve on a day-to-day basis?
A: On a day-to-day basis, we deal with running our business, making decisions with respect to client matters. It also involves dealing with the practice groups, meeting with the practice group leaders, assisting them with reporting, programs, training. We also look at strategic matters in terms of hiring lawyers.
There are always outside pressures. A lot of what we do is deal with conflict, so you've got to deal with those pressures and demands. It really is helpful when you're doing that as a team. If you need help, you've got your partners and your associates and your colleagues and your staff that are all pulling together in the same direction.
Q: It sounds like your firm is not a place where people yell at each other.
A: It would be very, very unusual to hear anyone yelling, here. When I was a younger attorney, once we had a senior partner and he was very animated. When you had a discussion with him, it might sound like yelling—in fact, I had a long discussion with him where we were going back and forth on something, and he was quite happy with what I was telling him and what I was doing. [Others] would ask me later, "Why was he yelling at you?" And I would say,  "Oh no, he wasn't yelling at me; that's just how he talks."
Q: Tell me about your first case.
A: I've been here since I was a summer associate in 1985. So it's the only law firm that I've worked at as an attorney. My first bankruptcy case that I worked on was a case involving Sanders Fine Chocolates. Sanders [started in 1875] is a confectionery company. It is a Detroit institution that makes hot fudge and cakes, et cetera. Jay Alix was the trustee. It was an early case for Jay, who went on to have a very successful career. It gave me the opportunity to work on a wide variety of bankruptcy issues in a condensed period of time.
Q: Talk about the changes in your business in the past few years of recession.
A: Prior to the Recession, the Troubles, whatever we want to call it, in 2008, we actually did a lot of work. The auto business and the bankruptcy business were actually fairly busy and steady. The economy was kind of chugging along in some respects, but also faltering.
We were very busy at that time. There was a lot of negotiation and understanding of contracts and dealing with supply and all those types of things through 2008 and 2009. In the last couple of years, the troubled situations and bankruptcies in the automotive industries have been much more quiet. With the benefit of the bankruptcies, balance sheets and other operational lending … things have been cleaned up.
It's been quiet since then.
Q: Maybe it is quiet because the companies that made it through are strong players?
A: Right. You come out the other side stronger. The industry as a whole is stronger.
Q: Do you ever find people trying to hide assets?
A: We do not have a lot of that type of thing. With corporate borrowers, you can always have fraud, and we certainly have had our share of fraud cases where someone has said "I've got X amount of inventory in my plant in California," and it's just an outright lie. Or they manufacture invoices that said "I've sold X amount of inventory to so-and-so, and they owe me $1 million," and then they borrow based on that alleged account.
If someone is going to go to the length to lie to you—to present a manufactured invoice or lie about how much inventory they have—it actually takes a fair amount of effort on their side. Because lenders have monitors. They will go and they'll look at the accounts, and they'll verify the accounts and they'll look at the inventory. So it takes some effort by a thief … but they certainly have been out there through the years.
For the most part, I would say that we deal with honest borrowers who have run into difficulty for a variety of reasons. The banks are usually careful in their diligence to understand what is going on at a company.
Q: Talk about a recent case that stands out for you.
A: There was a landfill case, which is certainly interesting and poses a lot of problems. I've been working a lot on that lately.
The company that owned the landfill filed bankruptcy. So that's been an interesting case in terms of bankruptcy issues, environmental issues, dealing with the Michigan Department of Environmental Quality, MDEQ personnel and the Attorney General's Office here in Michigan [which represents the MDEQ].  There are basically two choices. One is you sell it to a different operator, which is the optimal choice, so that the operator can come in and continue to use the landfill and maintain the landfill and comply with the various requirements of the state in terms of what needs to be done on a day-to-day basis at the landfill. If that cannot be done, the state of Michigan will step in and maintain it until it can be sold or closed.
Q: Did you have to do a lot of touring of landfills to work that case?
A: [Laughs] I did not make a site visit in this particular case.
Q: The landscape of Detroit business is changing in terms of real estate—where businesses decide to put down roots. Your firm is part of that?
A: We've got Dan Gilbert here in Detroit who has bought a lot of real estate downtown. His vision is that you need a strong downtown and then that will spread.
Our offices are in Ford Field, home of the Detroit Lions, and when they built the stadium, they built onto an old warehouse, it was called Hudson's warehouse, the department store. Our office space is actually in the old warehouse space. We have been here seven years this spring.
I'm looking at the Renaissance Center [near many city law firms] as I'm talking to you. But we are a bit on the outskirts.
Last week, we had our annual staff appreciation day. We do a variety of things; we give out a gift when they come in. We provide breakfast. So I served breakfast with several other lawyers. We have massages and manicures through the day. We have a raffle with a lot of gifts, and then we have a presentation of anniversaries. The person who has been here the longest this year was one of our secretaries who has been here 45 years. I made a little presentation to her. She cried.
Q: Any economic predictions?
A: I'm an optimist by nature and a pessimist by training … I'm a big supporter of Detroit. I'm a lifelong Michigan resident. Our governor is working really hard; he's doing great things. I think we've put some bad things behind us.
Search attorney feature articles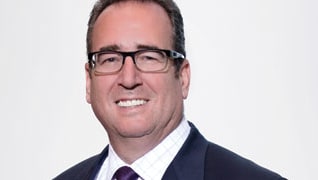 Featured lawyers
Helpful links
Other featured articles
Corinne Smith's work has bridged her two passions
Why Natalie Weatherford only takes sex abuse cases
Discovery with Colleen Goodell Knecht
View more articles featuring lawyers
Find top lawyers with confidence
The Super Lawyers patented selection process is peer influenced and research driven, selecting the top 5% of attorneys to the Super Lawyers lists each year. We know lawyers and make it easy to connect with them.
Find a lawyer near you