The Diner Lawyer
Jack Schulz wants to litigate cases that make you put down your cup of coffee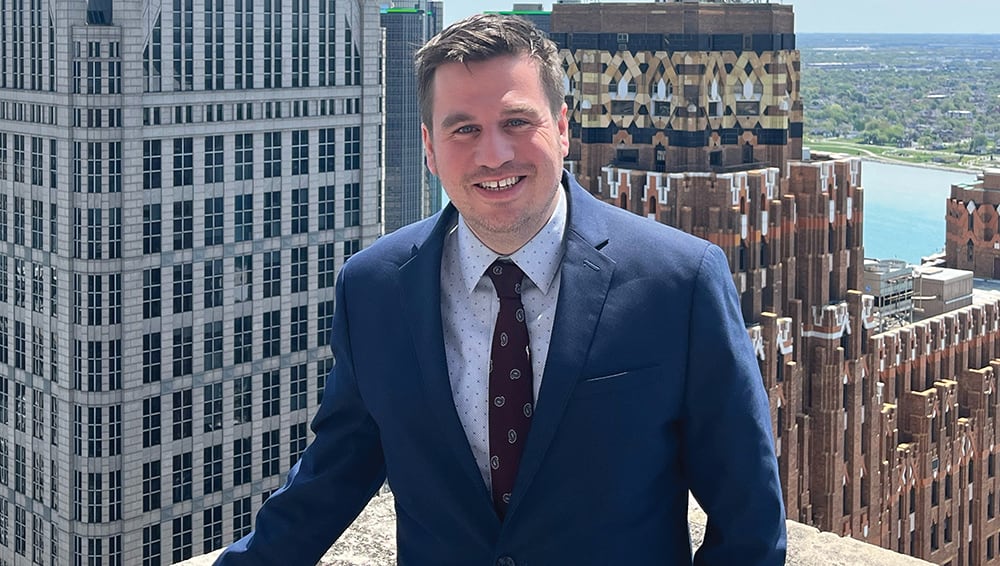 Jack Schulz was standing in line at a New York City delicatessen when the people beside him started discussing a legal case—one of Schulz's.
"Did you hear about the guy who wouldn't admit that Michael Jordan is Black?" one man said to the other, as the attorney listened in.
By then, Schulz's case had already made national headlines, not just for the lawsuit, which highlighted overt workplace discrimination, but for its bizarre deposition, in which one of the defendants refused to acknowledge the obvious.
In 2018, Tracy Evans, a Black employee of Founders Brewing Company, sued the company for wrongful termination. With Schulz as counsel, they argued that Founders turned a blind eye to racism and fostered a harmful culture that included repeated use of the N-word, increased scrutiny and discipline for Black employees, and, ultimately, Evans' termination for seeking HR support.
But it wasn't until deposition, when Schulz interviewed the brewery's general manager, Dominic Ryan, that the case became a media sensation. Featured widely in the local Michigan press, the exchange made its way to The Washington Post, Newsweek, and Harper's Bazaar, which printed the transcript verbatim, including:
Schulz: Do you know what a white person is versus a Black person?

Ryan: Can you clarify that for me?

Schulz: No. You don't know what it means for someone to be a white person or a Black person?

Ryan: I'm asking for clarification.

Schulz: You don't need any, I can promise you that. Someone's skin color, a white—

Ryan: So that's what you're referring to?
Founders settled soon after.
For Schulz, the case highlighted industry-wide discrimination. Evans was one of three minority workers out of more than 70 employees when he was hired as a packing machine operator in 2014; four years later, he was one of an estimated seven among nearly 200 employees.
"When you think of the craft beer industry, your brain immediately goes to white men with beards talking about their favorite quarters and stouts," says Schulz. "The deeper you delve into the economics of the industry, you see it's not a diverse workplace."
As a result, he says, fighting these battles takes courage, but can inspire others.
"People stay silent because they feel alone," he says. "Then they read about someone else who dealt with something similar, and it might encourage them to speak about their own experience."
Schulz has seen it happen many times. He currently represents the first female police officer in Iron Mountain, a rural town in the Upper Peninsula. She sued the department for sexual assault, gender discrimination, hostile work environment and retaliation by commanding officers and partners. As the case gained attention, other women have reached out.
"I got an email from a woman who said something happened to her 35 years ago. She said she hadn't cried or done anything; she just buried it. But reading about my client's case inspired her to speak out," he says.
Schulz makes it a mission to represent service, industry, and working-class individuals who have slipped through the cracks, and takes on two to three pro bono cases each year. In this capacity, he served as lead counsel on a lawsuit against the city of Detroit, representing Black Lives Matter protesters who were arrested, beaten and prosecuted during the summer of 2020.
In addition to obtaining a preliminary injunction that prevents the Detroit Police Department from using batons, tear gas, rubber bullets, and other crowd-control weaponry against protesters, Schulz helped obtain a judgment for monetary damages. "It was really never about the money," he says. "It was about preventing such violence against peaceful protesters."
More than damages, more than the technical prowess of the statutes, the civil rights lawyer wants to tell a good story. A policy-changing, put-down-your-cup-of-coffee-and-pay-attention story.
Whether in a New York deli or Michigan coney, the diner conversation is the goal. "I want to sit down with three buddies in a booth, and within five minutes of telling them about this new case, everyone says, 'Wow. That's messed up.'"
---
Cage Unmatched
As founder and host of "Nicolas Un-Caged," a double-feature film festival held in Detroit, Schulz seeks to celebrate the artistic, cinematic talents of Nicolas Cage, who he calls "a true entertainer."
The annual event, now in its ninth year, has featured drink specials, t-shirts, fog machines—even the actor's stunt double, who performed a full-body burn for a rapt audience. What began in jest after debating whether Cage is the best or worst actor of all time quickly morphed into a sold-out event of 200-plus attendees, almost a third of whom are local attorneys.
As for Schulz's favorite: "Moonstruck. I love Cher, and it's the perfect rom-com."
Search attorney feature articles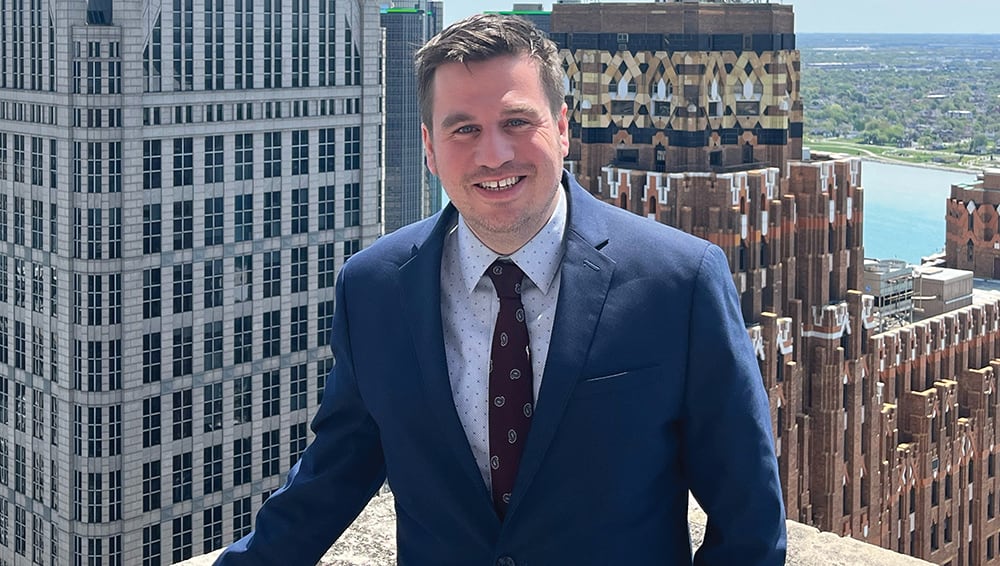 Featured lawyers
Helpful links
Other featured articles
Nancy Elkind on the dysfunction of U.S. immigration policy
Martha Hofmeister is the guiding hand behind the Dallas Bar's comedic variety show
Unlikely education cases taught Skyler Hutto a thing or two
View more articles featuring lawyers
Find top lawyers with confidence
The Super Lawyers patented selection process is peer influenced and research driven, selecting the top 5% of attorneys to the Super Lawyers lists each year. We know lawyers and make it easy to connect with them.
Find a lawyer near you