The Big Sister
Ann O'Reilly is on the rise
Published in 2010 Minnesota Rising Stars magazine on January 1, 2010
Updated on June 20, 2019
When Ann O'Reilly joined LeVander, Gillen & Miller, the 80-year-old South St. Paul firm had no women partners and lacked a formal litigation practice group. In her tenure, O'Reilly has helped shepherd it through transformative growth and change, serving as chief of the civil litigation practice group and being named one of four women shareholders. 
These days O'Reilly handles the gamut of civil litigation cases, from commercial real estate to employment, construction and contract litigation. She cut her teeth on trial work by serving as a prosecutor for several Dakota County suburbs, handling gross misdemeanors like DUIs and domestic assaults as well as appeals. 
Though many of O'Reilly's civil cases aren't glamorous, she knows they are important to her clients. "There isn't a lot of thanks involved, but for me it's the thrill of knowing I did a good job for my client that gives me a feeling of accomplishment," she says. "None of my cases have changed the world, but they changed things for my clients' world, and that's where I keep my focus."
Through connections formed in the courtroom, O'Reilly got involved with Legal Assistance of Dakota County and served on its board. She helps organize its silent auction, which has raised $75,000 for free legal services for families in need. O'Reilly also has been a Big Sister for nine years to a North Minneapolis student who just started college. 
O'Reilly is proud of her longevity at LeVander, Gillen & Miller and her path from new lawyer to leader. "They gave me a lot of latitude to create the litigation practice group, and I'm grateful for that," she says. "Now we have a thriving litigation practice for small, medium-size and large businesses that need a full-service law firm."
Other Featured Articles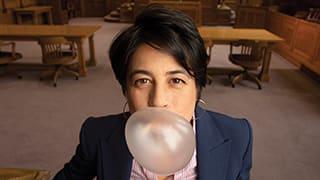 'The Legacy We Leave'
IP attorney Julia Markley on Portland creativity and the two affinity Bars she helped found Featuring Julia E. Markley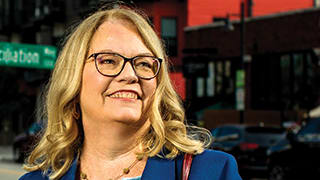 Getting Out of the Way
Laurie Koller helps juries draw their own conclusions Featuring Laurie Koller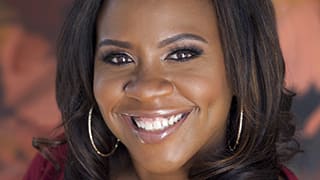 A 10-Year Overnight Success
Demetria Graves wrote the book; now she's recording the podcast Featuring Demetria Graves