Cold War Calling
What do an army intelligence officer, a police officer and a lawyer have in common? Communication skills, says Melody Rayl
Published in 2017 Missouri & Kansas Super Lawyers magazine on November 14, 2017
Updated on November 16, 2017
Melody Rayl remembers lying awake and listening to bombers flying overhead. It was 1999 and she was living in Bosnia, not far from the Kosovo border, on a U.N. police task force assignment. Her objective: work side by side with Ukrainian police officers to help post-war Bosnia stabilize. "It only took a few days for the U.N. to decide that they really needed to get us out of there," Rayl says.
It was a long way from home for Rayl, who was, at the time, an Overland Park police officer on leave for the year-long assignment. But she was no stranger to living in the heart of international conflict—before she was a cop, she was an Army intelligence analyst. 
Today, she works in employment and labor law at Kansas City's Fisher & Phillips. Rayl says communication is the tie that binds.
"Communication skills are the most important tool of every lawyer," she says. "Whether drafting a brief, examining a witness or addressing the jury, the ability to effectively communicate is essential. It's no different than relaying military strategy or building a prosecutable case as a law enforcement officer."
At 17, Rayl enlisted in the Army under the delayed-entry program. "I wanted to go out and see the world," she says. For six years, she studied Soviet military communication during the peak of Cold War tensions and provided intelligence to the U.S. military during several significant events, including the Soviet invasion of Afghanistan in 1979. 
While her intelligence work and two decades as a cop has informed Rayl's day-to-day, the significance of her work on the U.N. task force stays with her. 
"I was dealing with what happened in a country where ethnic hatred took over the fabric of a society, and how it completely destroyed a country," Rayl says. "That's heavy."
One night, Rayl and her Ukrainian colleagues had a conversation about what they were taught to believe about the other. "It was a life-changing experience," she says. "We pretty quickly realized that we really weren't that different." 
The law entered by happenstance. When the police department was looking for a full-time instructor at the academy to teach a course on law, she jumped at the chance. 
"I had always had an interest in going to law school, just for the learning experience," says Rayl. 
Teaching the class invigorated that interest, and in 2003, she began law school part time. 
"About two weeks into my criminal procedure class, one of my classmates outed me to the professor as a working street cop, mostly because everyone was tired of fact patterns drawn from Law and Order," Rayl says. "So it became, 'Ask Melody.' After that, at least the scenarios got a bit more interesting."
When she graduated, she stuck with the badge for a short time. "It began to occur to me that my age was going to affect my ability to be effective," says Rayl. So at 45, she became Bryan Cave's newest summer intern. "My fellow interns had no recollection of the Cold War," Rayl says with a laugh. 
She calls on her past lives to uniquely equip her work as a trial attorney representing employers. "I've done a lot of interrogating," she says. "There are a lot of similarities in taking depositions, conducting litigations and interviewing witnesses, and I bring that experience to the table." 
She also brings reaction skills honed on the streets and in wartime. "There was no typical 'call' or 'investigation' [in my previous work], and there is really no typical problem in the context of employment matters," she says. "Every situation has its own nuances, mostly because each situation is people-driven. People are predictably unpredictable." 
Other Featured Articles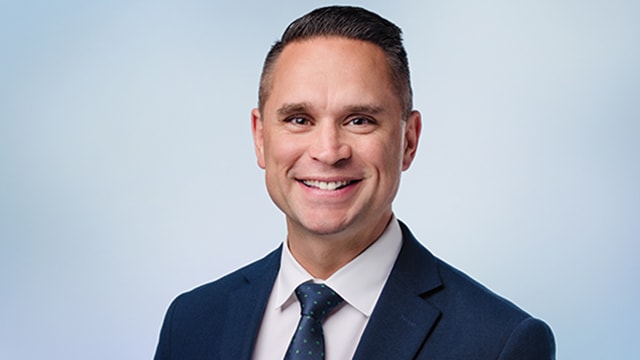 From the Barn to the Bar
Mitch Gilfillan went from playing Division I basketball to repping coaches and ADs Featuring Mitch Gilfillan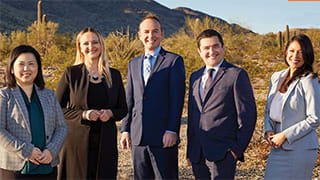 My Land, Your Land
Five attorneys tell their stories of immigrating to the U.S. Featuring , Oksana Holder, Olsi Vrapi, Li-Jen Shen, Michael Moldoveanu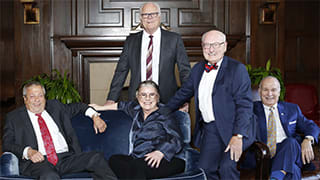 Law & Practice
Six pillars of the legal community look back on three decades of law Featuring Nancy Zalusky Berg, Michael V. Ciresi, Joseph S. Friedberg, Earl P. Gray, Kathleen M. Newman, Lewis A. Remele, Jr.