The Right to Last Rites
Before Terri Schiavo there was Nancy Cruzan
Published in 2005 Missouri & Kansas Super Lawyers magazine on October 24, 2005
Updated on October 17, 2016
ill Colby didn't know what he was getting into when a partner at Shook, Hardy & Bacon asked him to take on a seemingly obscure pro bono case in 1987. The 31-year-old Colby, five years out of University of Kansas Law School, thought this simple probate case might result in, at most, a half-day trial. Instead the case took him to the U.S. Supreme Court, inspired him to write a book and transformed him into an expert on the ethics of dying. In short, the Nancy Cruzan case shaped Colby's career.
At 25, Nancy Cruzan had been in a car accident that left her in a persistent vegetative state. After keeping Cruzan alive for five years, her family sought guardianship rights to remove Cruzan's feeding tube. The hospital refused. Cruzan's family turned to Colby, who filed a lawsuit seeking permission to remove the feeding tube.
He won a probate court ruling in Carthage, a small town in southwestern Missouri, but the Missouri Department of Health and the Attorney General appealed the ruling, and the state supreme court overturned the lower court's decision. Colby appealed to the U.S. Supreme Court. The nation's top court had turned down the case of Karen Ann Quinlan and would later decline to intervene in Terri Schiavo's case, but it agreed to hear Nancy Cruzan's case in 1989. Colby, then 34, became — and remains — the only attorney in America to argue a right-to-die case before the U.S. Supreme Court.
Colby lost and won. The Supreme Court backed the Missouri court ruling 5-4 but allowed for an opening if evidence of Nancy Cruzan's wishes to die surfaced. That happened. A woman who had worked with Cruzan at a school for handicapped children recalled a time when Cruzan was feeding a severely brain-damaged girl with a syringe-like instrument and said she wouldn't want to live like that. The Court accepted this as evidence of Cruzan's wishes, and in 1990 her family was able to honor her wish to die.
After nearly four years on the Cruzan case, Colby spent three more years on another right-to-die case that went to the state supreme court and which he won. But the idea of a book on the Cruzan case stayed in his mind. Colby had discussed such a possibility with Nancy Cruzan's father, Joe, who was enthusiastic about the idea. In 1996, Colby decided he would "give the book a try."
No small task, he discovered. He had to find the story line and supporting details amid tens of thousands of pages filed on the case and two tall bookshelves stacked with videotapes of television coverage. "The model I used for writing a first nonfiction book will not be used in any writing classes," he laughs.
He tried to write in the evenings but juggling writing, family and a full-time job proved too much. In 1998, his wife supported his decision to leave Shook Hardy to concentrate on writing. For a while, the Colbys and their four children lived on savings.
The risky proposition paid off — happily, if not as handsomely as his law practice. In 2002, Hay House, one of the country's top independent publishers, published Long Goodbye: The Deaths of Nancy Cruzan. Colby is now considered an expert on the ethics of dying and talks at 40-50 events annually, some of them law conferences, most of them medical. He's at work on a second book with the working title Unplugged: Reclaiming Our Right to Die in America After Schiavo. "I feel blessed that I get to do what I'm doing," he says. "It's not as lucrative as the practice of law, but I can cover the grocery bill."
Other Featured Articles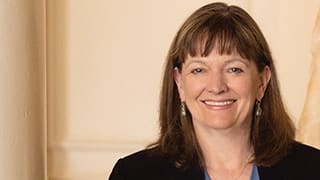 'A True Advocate'
Whether uncovering appealable flaws or improving life for foster children, Marcy Hogan Greer infuses her work with passion Featuring Marcy Hogan Greer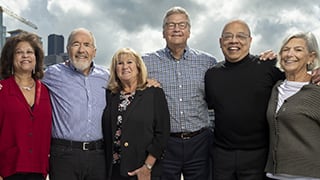 Going 25 for 25
Perennial Super Lawyers listees reflect on the past quarter-century Featuring David Allen, Jeffery P. Robinson, David J. Burman, Sheryl J. Willert, Katrin E. Frank, Janet H. Cheetham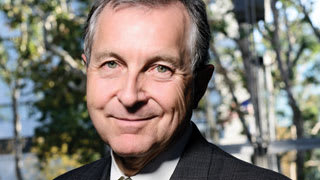 Here Comes the Boom
Paul S. Meyer may look like a kid in a candy store, but he has a lust for the jugular Featuring Paul S. Meyer