Getting Old, Getting Fleeced
Kim Boyer Is ON THE CASE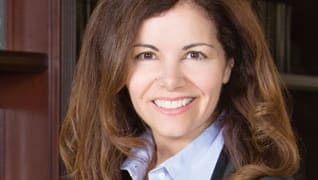 Published in 2013 Mountain States Super Lawyers magazine
By Emily White on June 13, 2013
Q: Your field is elder law, and you focus on the financial exploitation of elderly people. Talk about some of the particulars of practicing that kind of law in Las Vegas.
A: There's quite a large elderly population in Las Vegas, and there are elderly people here who don't have family, or they don't have their family nearby, and they can become very vulnerable to exploitation.
The most common victim for exploitation is somebody who has some mild impairment, maybe early dementia, but they would still pass a competency exam. Yet they're alone. Then they can become victims of someone intending to exploit them.
Q: How do you recognize exploitation?
A: The person who is intending to exploit them isolates them. Isolation is an indication that financial exploitation is occurring. It's very rare that you'll have isolation without finding the financial exploitation.
Once they are isolated, the elderly become very vulnerable and reliant on this person. And then, basically that person ends up taking control of the money, taking control of their lives.
For example, we have a man who's recently widowed, and he had early signs of dementia, but he was an extremely intelligent man. But this woman was young and beautiful, like a dancer. And she befriended him at a casino and she made promises of, you know, sexual favors. But in exchange, he needed to transfer large sums of money to her, which he did. But then, of course, somebody found out about it and wanted to undo this action, but it actually proved difficult because it depended on whether he was competent or not. But, ultimately, a guardianship was established and this stopped him from making all of those future transfers.
Q: How is someone like that judged for competency, and is there a problem in that process?
A: The more intelligent you are, the easier it is to pass a competency exam, even though you're still so vulnerable to exploitation. They're done, generally, by an M.D. or a psychiatrist and there's this brief mental exam, which is really just a snapshot. Sometimes the physicians will be more in-depth in their testing, but I don't think that they really look at undue influence, as part of what they test for.
Q: Explain "undue influence."
A: Undue influence means that you're unable to protect yourself. I mean, for example, you could spend some time with an elderly person, and at the end, you could get them to write you a big check. Is that person competent? It's not what normal people do. But that's not part of the test. So, I think that is missing in the testing. I do understand that people have the right to their independence and that if you are competent, you can give your money away, but I think that just doesn't recognize that frailty and inability to protect yourself that starts before even a person would not pass a competency exam.
Q: A casino seems an ideal place to run into somebody who might take advantage of a vulnerable person in that way.
A: Yes. That happens quite a lot. People will look at casinos and grocery stores.
Q: Really? Grocery stores?
A: Yes, because you can watch somebody at a grocery store, see what kind of car they drove up in, see that they're single and just watch them a little bit, and you can see little signs of mental impairment. Then, you can approach that person in the parking lot of the grocery store.
Also, what I see are two kinds of exploitation: by strangers and by family members. When it is a family member, what it becomes is, "Who's going to get control of mom and mom's money?" So, one child will come in and say, "I'm the good child. I'm going to take care of you." The other child or children are the bad ones, and this person keeps them at bay or they're the needy child.
Q: So do the other siblings come to you for help?
A: Yes. Generally speaking, when family members are being pushed aside, and then they think something needs to be done, they'll retain an elder law attorney.
Q: And what can be done?
A: Well, it depends. If that parent is "competent," our court here basically says, "If you're competent, you are free to do what you want," which means you're free to give all your money away to whoever you want. But, if you lack capacity, then you can go in and protect the vulnerable person, generally speaking, with a guardianship.
Q: How did you decide to focus on elder care?
A: Well, I started out doing litigation, and I worked with fantastic attorneys. But I could tell that I wanted to do something that really tapped into my strength of being empathetic and compassionate and, you know, corporate litigation, that's not really an ideal place for that.
Also, on a personal note, I am single; no children. I have an elderly mother who I devote myself to. She lives here in Las Vegas.
My mother is an inspiration for what I do in my practice because sometimes when the clients come in, I think, "This is my mother. What would I do for them?"
Q: It seems a lot of times old people become invisible to the rest of the world, would you agree?
A: You know, they do. And I had somebody tell me that this was something that I do well because my mother is so important to me. I am so used to looking at the elderly person and being concerned about them and what they think and believe and want.
Search attorney feature articles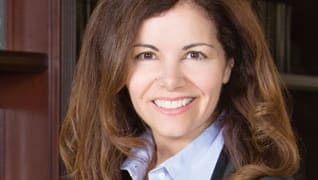 Featured lawyers
Helpful links
Other featured articles
Texas attorneys who switched from prosecution to defense talk about what stays the same: getting the job done
The many organizations where Annemarie Kill has volunteered
M&A attorney Brian J. McCarthy leads on mergers involving Disney, Pixar and Lucasfilm
View more articles featuring lawyers
Find top lawyers with confidence
The Super Lawyers patented selection process is peer influenced and research driven, selecting the top 5% of attorneys to the Super Lawyers lists each year. We know lawyers and make it easy to connect with them.
Find a lawyer near you