Living by Her Wits
Carol Davis Zucker, partner at Las Vegas' Kamer Zucker Abbott, on the intellectual challenge of employment law, the personal challenge of work-life balance, and why she always stops at the U.S. Supreme Court gift shop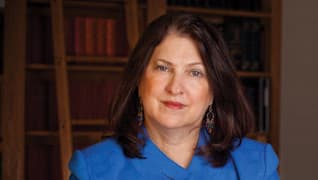 Published in 2011 Mountain States Super Lawyers magazine
By Nyssa Gesch on June 20, 2011
Q: What inspired you to choose law?
A: At my university, University of Texas, San Antonio, we had this really great professor who taught law classes in a similar manner to law school, using the Socratic method. [I was a single mother who] worked full time and went to school full time, so I had only limited hours I could take courses. I spoke to this professor, and he explained to me the course, constitutional law. It was pretty fascinating. I took that course, and I took a couple more courses he had. I got interested more in sort of the social science of law. I went off to law school in a joint degree program at Berkeley: I was a first-year law student and I was working on a master's in their Jurisprudence and Social Policy Program at Boalt Hall.
The summer after my first year of law school, I went back to where I grew up in San Antonio and got a job working for a firm that did criminal defense and [had] a small civil practice. I really liked it. It seemed to me that it was a way I could live by my wits. It was fascinating work. Everything was different every day—the same way it is now. I was very much on the academic track until I [in my peers' views] just sort of careened into private practice. … And I still believe it was a good decision.
Q: How did you end up in employment law?
A: In law school, I took labor law. They didn't have all these employment law courses back in the early '80s at Berkeley.
I got very lucky in starting to practice law at the time that employment law—not straight labor, not traditional labor, but actual employment law, the at-will and all of that—began to just sprint and start developing in Nevada. I've kind of grown up with it in Nevada for 25 years. Labor and employment law is great because you have to know a whole lot of different statutes. You at least have to know the issues, and you have to deal with how all these different statutes interplay with each other—or, maybe they don't. The intricacy of it is always intellectually challenging, and that's what I like. I think that's the leftover part of the academic in me.
Q: What is your most memorable case?
A: A 9th Circuit published case called Candelore v. Clark County Sanitation District. That was a case that had a whole lot of different allegations of discriminations against a public agency and a number of administrators. The case went on seemingly forever; ultimately, I prevailed on a motion at the end of the case and then prevailed on appeal.
There were three individuals who were sued—and ultimately, found by the court [to have] no viable claims against them. I really learned how the litigation affects individuals. That, I think, is an important lesson for young lawyers: to really understand how seriously the clients take it, how hurt people are emotionally from being sued.
Q: Another one of your cases, Clark County School District v. Breeden, was decided by the Supreme Court of the United States. What was that experience like?
A: I hate to dispel my myth, but I didn't get to argue that in front of the Supreme Court. As a matter of fact, there was never a Supreme Court hearing. I won the case in the District Court, getting summary judgment in favor of my client. The appeal was taken to the 9th Circuit and we lost in the 9th Circuit.
An administrator [Shirley Breeden], in the human resources department at the school district, and some other staff members, were in charge of hiring school police officers. In Nevada, school police officers are not security guards; they are actual peace officers so they have to go through the same things that police officers working for a municipality or a state have to do, which means they have to go through an extensive process, [including] psychological evaluations because they are gun-toting officers, they have arrest powers and all that.
[The district was] in the process of doing the preliminary clearing work on the process to hire school police officers and they were reading the psychological reports of a group of candidates. One of the candidates had confessed to the psychologist that he had been fired from a prior job for sexual harassment. The psychologist asked him, and had written in the report, that the guy described the statements he'd made to a female and co-worker. One of them was a statement that we called "the Grand Canyon statement." He said something like, "I bet making love to you is like making love to the Grand Canyon." So Shirley Breeden reads this thing alone before she meets with her subordinates. She kind of raised her eyebrows, but she's not particularly upset by it. She later meets with her boss and her [male] subordinate and they go through the same reports. [Her boss] read the statements that were said, including the Grand Canyon statement, and said, "I don't know what that means." [Breeden's subordinate said] something like, "I'll tell you later." [Breeden] got offended by that and reported it as sexual harassment of her. Ultimately, she alleged all kinds of retaliation and it was chiefly a retaliation case after that. She alleged that basically she was transferred and her supervisor treated her bad after she complained about him.
We end up in court and ultimately the District Court dismisses it, says: Number one, nobody can say that's sexual harassment; she's not protected by the retaliation statute; she wasn't sexually harassed; and made a whole slew of rulings on the retaliation claim. The 9th Circuit three-judge panel reversed it. 
A lot of lawyers say, "Well, you can always take it to the Supreme Court," but you never do because the clients aren't going to spend that amount of money taking it to the U.S. Supreme Court, and the chances of getting it reviewed by the Supreme Court are slim to none. [But in this case] we talked about it, [and] the clients said, "Look, we've done all this briefing already; let's do it." I hired an appellate lawyer and the two of us together worked on a petition for certiorari. What we were trying to do with the Supreme Court was say, "Look, this is a legitimate argument that we had. … There's no way this should have been seen as discriminatory. It was her job to look at these reports, this was one comment, at most, and it was done as part of her job."
[Five months after filing the cert,] I called and my co-counsel says, "We won." It's pretty unusual for the Supreme Court to actually do a decision on the merits of a case, based on a cert petition. And that's what they did in Breeden. It was a 9-zip decision. They didn't rule at all on one of the issues we thought was our big issue, but they certainly ruled on the issue of "this is not discrimination." 
I was personally really disappointed that I didn't get to argue it. … That's not quite the dramatic Supreme Court story that most people have. I since haven't had cert granted on anything, so my only way to go to the Supreme Court is when I'm in D.C., I go to the Supreme Court gift shop to buy souvenirs.
Q: What advice do you have for new attorneys?
A: Have a life. They absolutely have to figure out how to put as much effort into having a life outside of the office and outside of being a lawyer as they do in what they're doing in the office. Once I figured that out, my stress level has gone down, I've enjoyed practicing law more, and I think I'm a nicer person as a consequence.
Q: What do you do to create balance in your life?
A: My husband, who is also an attorney, likes to take off a month a year and go on vacation. I've been back about three weeks from India. I'm very lucky; we pick some nice places. Don't get me wrong, we have nice houses and nice cars, but we don't live in the mansions that our friends live in because we put our money into good travel.
Q: You've been all over the world: Tuscany, Alaska, Paris, Switzerland … Where else do you want to visit?
A: I really want to go back to southern New Zealand. I have this book that's actually kind of an atlas of where they made all of the scenes for Lord of the Rings. I've read it and I got very interested in going back to the rest of New Zealand. I want to go to China. I want to go to Argentina, to Patagonia. I want to go to Antarctica. [In 1992, my husband] found this trip to the Canadian Arctic and Greenland. And [he] bought me off with it, figured that would make me never want to go to Antarctica—and [instead it] made me an arctic freak. Which is why I've been to Churchill, Manitoba, I've been back to the Arctic; I've spent a lot of time in Iceland. I love the delicacy of life up there. Churchill is where you go to see the polar bears.
Q: What is the most rewarding part of your job?
A: When I can give a client advice and help my client avoid problems. And when I can see it visually work out, because sometimes you don't see that it works out. That's when I feel like I have value, when I feel like the practice of law has real value. It's not that I don't get a lot of reward out of winning a case. If you go get a jury verdict or you win an appeal or you win an administrative proceeding—all of that costs a lot of money and all of that means that something broke down, which is why you're in litigation. Money's a big thing for clients, particularly in the recession. If you can do something where a few hours of your time can help a client avoid major problems, it's pretty helpful. If I can see that happen, that actually means more to me than winning a big appeal or something like that.
A lot of employment law is really doing the right thing and treating people right. It's basic values that are incorporated into employment law. You know: You don't discriminate against people; you don't make decisions in certain areas for reasons that aren't the right reasons; you're not mean to people unnecessarily. Notice I say unnecessarily. [Laughs] Sometimes you have to do things that are unpleasant, but you don't do it unnecessarily. … That's part and parcel of what I think is still the best for clients to avoid problems.
Search attorney feature articles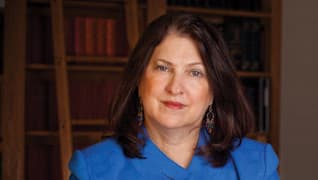 Featured lawyers
Helpful links
Other featured articles
Jeff Anderson on law school, legal tactics and his ultimate goal—deposing Pope Benedict XVI
Don Caminiti's recipe for courtroom success: humility, honesty, empathy
Dustin Whittenburg is collecting some of the most prized baseball cards in the world
View more articles featuring lawyers
Find top lawyers with confidence
The Super Lawyers patented selection process is peer influenced and research driven, selecting the top 5% of attorneys to the Super Lawyers lists each year. We know lawyers and make it easy to connect with them.
Find a lawyer near you