'Once You Get Hit, All the Nervousness is Gone'
Bullfighting taught Karl Rutledge the art of quick decision-making
Published in 2022 Mountain States Super Lawyers magazine

on July 12, 2022
In the late 1990s, in Karl Rutledge's first tryout as a rodeo bullfighter, the stock contractor—a mountain of a man who resembled John Wayne—ordered Rutledge to stand on a spot marked with an X in the dirt. "Don't move," the contractor instructed. 
Rutledge did as he was told, only to be knocked off his feet by the first bull charging out of the gate. His potential boss was so impressed he hired him on the spot, saying, "I never thought you'd stay put."
Rutledge, now chair of the commercial gaming group at Lewis Roca in Las Vegas, doesn't flinch at the memory: "Sometimes you have to sacrifice. And that's what I did that day."
A fearless kid who grew up on a cattle ranch and wheat/barley farm in northern Montana, Rutledge was a freshman in high school when, one night while watching a rodeo on TV, he told his parents he wanted to try bull riding. After a weekend of training, he entered his first rodeo. On the second day, the bull bucked him and stepped on his neck, rendering him unconscious. 
The pain, and the ambulance trip to the hospital, failed to deter him. "I've always had the inclination to push the boundaries a little bit," Rutledge says. "In high school, people told me I was the dumbest smart guy they knew. … If someone dared me to do something, I would do it."
After riding bulls for four years, Rutledge craved more. He thought bullfighters—sometimes called rodeo clowns—had the "real fun," distracting the animals to protect thrown cowboys. So, he sent his resume to rodeo stock contractors across the state, offering to work for free.  
"It added a whole other level of stress," Rutledge says. "It's not just you you're worried about, but now you're protecting someone else. … The greatest reward I had was when riders would come up to me and tell me 'Good job,' and thank me for saving them." 
At one rodeo, he extricated a teenage boy who'd gotten hung up on the bull during a wreck. Says Rutledge: "It takes a willingness to sacrifice your own life and safety for someone you don't even know." 
That wasn't the only aspect of bullfighting that appealed to him. "If I got bucked off in two seconds as a rider, my day was over. But here, I got to do it 30 times," he says. "I loved that prolonged sense of adrenaline. I really didn't get going until I got hit by the bull the first time. Once you get hit, all the nervousness is gone, and then it's like you're ready to start your day."
With the adrenaline, however, came physical injuries—from a broken collarbone to a deep cut that barely missed his eye. Since childhood, Rutledge had wanted to be a lawyer, so at 24, when his then-girlfriend put her foot down about injuries and emergency room visits, he enrolled in law school. In 2007, after a year of clerking for a Montana Supreme Court judge, Rutledge joined Lewis Roca, where he concentrates primarily on esports, fantasy sports, sports betting and promotional marketing.
Gaming law is a perfect fit for the thrill-seeker. "Being the rodeo clown taught me to make quick decisions—and to make right decisions, because a wrong decision impacted not only your safety, but the safety of someone else," Rutledge says. "And that goes for practicing gaming law: The wrong decision can significantly impact the business of your client."
At least one week a month, Rutledge works remotely from the Montana cattle ranch where he grew up, helping his dad and brother exercise more than 500 cows on nearly 5,000 acres. His wife and two children, ages 6 and 10, live there fulltime. "My kids are being raised in the lifestyle of hard work," he says. "I wanted them to learn the same work ethic I did as a kid because I think it's helped me so much in the practice of law."
And what happens if they beg to join the rodeo when they get older? "I'll probably do what my dad did," Rutledge says. "Now that I'm a parent, I realize what my parents went through watching me in the stands. I'll never tell them they can't do it, but I'll certainly never push them toward something like that."
Other Featured Articles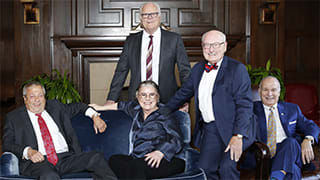 Law & Practice
Six pillars of the legal community look back on three decades of law Featuring Nancy Zalusky Berg, Michael V. Ciresi, Joseph S. Friedberg, Earl P. Gray, Kathleen M. Newman, Lewis A. Remele, Jr.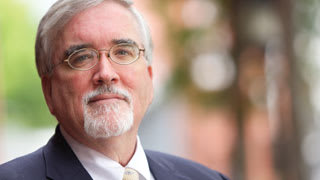 Great Privilege, Great Responsibility
Litigator and deacon Christopher Malone is committed to using the law to do good works Featuring Christopher M. Malone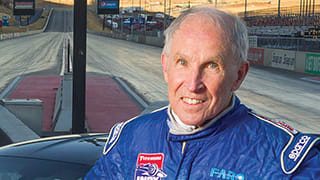 Driven
Jim Gilbert's crusade for victims of unsafe vehicles Featuring James L. Gilbert