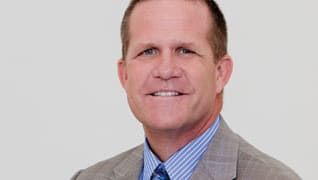 Photo by: Michael Gaskell
The 26-State Health Care Challenge
Mark Hutchison's fascination with the Constitution led him to the law—and his biggest case yet
Published in 2012 Mountain States Super Lawyers magazine
By David Surratt on June 18, 2012
Don't call it "ObamaCare." Mark Hutchison, the co-founding partner of Hutchison & Steffen in Las Vegas, who represented Nevada in the combined legal action, 26-state constitutional challenge to the Patient Protection and Affordable Care Act (PPACA), considers the term a pejorative. "I like to call it 'the health care litigation,'" he says. "It's a more neutral term."
PPACA, which became the subject of legal and political debate since being signed into law in March 2010, has such far-reaching implications that even the oral arguments for the case (Florida v. United States Department of Health and Human Services) were unprecedented before the U.S. Supreme Court. Whereas arguments in the presidential election-deciding 2000 Supreme Court case Bush v. Gore were given a mere 90 minutes, arguments for the PPACA challenge filled 6 ½ hours over three days.
"It's not even a matter of multiple issues," says Hutchison of the time allowance. "It's a matter of the fundamental constitutional questions presented by those issues. … This is, without question, the constitutional case of our generation."
Hutchison's diplomacy, forthcoming approach and easygoing demeanor are assets for an attorney who, on top of his instrumental role in a federal case such as this one, also seeks election to the Nevada Senate in November. As for his driving motivation behind the PPACA challenge, Hutchison said in April that his chief issue with the federal statute is the same as that of the 26-state contingent as a whole: Its individual mandate requiring that U.S. citizens and residents purchase a private insurance product is without precedent over more than two centuries of U.S. federal legislative history.
Hutchison's interest in public policy stems from his parents. "I remember very clearly going out—with my mother in particular—door-to-door and talking to voters about questions that would be surfacing on the ballot in the upcoming election," says Hutchison. His mother and father were politically active, he says, "both very interested in maintaining and upholding the U.S. Constitution, and responding to the attacks they saw in their day," referring to the high tax environment during the '70s. "They were really concerned about the federal abuse and intrusion into individuals' lives, through very high taxes, through over-burdensome regulations, through attacking what they viewed as individual's First Amendment rights, particularly religious freedom," Hutchison says. In addition, he recalls the 10-week constitutional history class his father took during hours off from a blue-collar career—an eye-opening experience that shaped him as well. "It instilled in me the absolute priority that I should put in my life of ensuring that the Constitution was defended and protected. And that our individual liberties and freedoms were protected and enhanced," he says. While an undergraduate at Brigham Young University for one semester (he completed his full undergraduate degree at the University of Nevada, Las Vegas), Hutchison attended a speaking engagement by Watergate investigative journalists Bob Woodward and Carl Bernstein that pushed him further still toward constitutional law.
"That's where I really became interested in where law and politics clashed," he says. "Whether you loved him or hated him, Nixon bowed to the rule of law … agreed to abide by what the United States Supreme Court ordered him to do. That was my real awakening then, when I heard [Woodward and Bernstein] speak. I've had a passion for it ever since."
How much passion? "I've always felt that the U.S. Constitution was a seminal governing document," he says. "This and its predecessor, the Declaration of Independence, are the most important exports the United States has ever produced."
After earning his J.D. from BYU Law School in 1990, Hutchison began securing a long string of favorable verdicts in state and federal cases that would grow his reputation. The most notable was a long-running Nevada and U.S. Supreme Court case, Gilbert P. Hyatt v. Franchise Tax Board of the State of California. In 2008, that case finally found resolution after a 17-week jury trial and 10 years of litigation. Hutchison served as lead trial counsel in the tort-heavy case, where his client, Nevada resident and microprocessor pioneer Gilbert P. Hyatt, sued California's Franchise Tax Board for several intentional torts allegedly committed during the process of his own state income tax audit. The Board moved for dismissal, arguing that its own sovereign immunity from Nevada state court jurisdiction required the application of California law, under which the Board is immune from tort liability. After both the Nevada and U.S. Supreme Courts upheld the plaintiff's right to trial, Hyatt was ultimately awarded $388 million in compensatory and punitive damages—one of the largest jury verdict awards to a single plaintiff in U.S. history.
"The U.S. Supreme Court said Nevada can protect its citizens from intentional torts committed by sister states," Hutchison says. "It was monumental. It was one of the most hard-fought, slugfest experiences I've ever had. … I've always believed in the jury system, but that just reinforced it one-hundredfold. That was the right decision."
Hutchison soon began garnering wider attention. Local and national newspaper and television mentions became more frequent when the arguments and evidence he presented as lead trial attorney for the Republican Party in Nevada redistricting litigation (related to the state's gain of an additional seat in the U.S. House of Representatives in 2010) persuaded the court to draw the boundaries of the maps consistent with constitutional principles. And in 2010, he was appointed by then-Gov. Jim Gibbons to represent Nevada in Florida v. United States Department of Health and Human Services. "Among all the cases that I've ever handled in my career, this case was the most electrifying and the most historical of any," Hutchison says.
After the U.S. Supreme Court issues its decision, Hutchison expects to return to the relative normalcy of his daily practice: commercial and complex tort litigation, probate and trust litigation, partnership disputes, temporary restraining orders and preliminary injunctions—everything that goes along with heavy commercial litigation practice.
"Why do I still do it? One reason is that I have six children," he says with a laugh. "From a family standpoint, there are a lot of people who depend on me. From a professional standpoint, I Iove winning for my clients. I get a thrill out if it when I can go in and just win on their behalf."
Hutchison's next challenge is entirely political: running for the Nevada State Senate. His motivation for joining the race runs parallel to his rationale for embracing the political facets of law: It's all about the Constitution and what it has to say about states' rights—or "state sovereignty," as he prefers to call it. Hutchison says that, along with all things related to the PPACA litigation, he began hearing a great deal about how many state legislatures have begun to evaluate how the federal health care legislation will affect their own state budgets.
"I heard nothing like this going on in Nevada," he says. "I thought our own Legislature should be actively involved in pushing back against what, I think, is an overreaching federal government. Every time the government encroaches on Nevada sovereignty, the state and its citizens suffer."
The switch from the courtroom to the campaign trail, Hutchison says, is "going to be different." Nevada legislation, he notes, is based on the work of part-time citizen legislators, but the term is deceptive.
"Four months out of the two-year period, you engage in the [legislative] process," he says. "The other 20 months you're a citizen. … So people think it's just a part-time position, but it requires a lot of focus and effort. First, to get elected, and number two, to properly serve the public. While the Legislature is in session, I'll need to take some time off from my practice.
"Now, I'll be going 150 miles an hour to keep making sure our clients win, and making sure I'll properly represent the people of Nevada. It means I'll have no weekends or evenings."
Hutchison will have plenty of challenges to balance his legal and political ambitions, but he takes it all in stride. "I tell my lawyers this, and I tell my kids this," he says, "There are 24 hours in the day, and sometimes it takes all 24 to get the job done."
Search attorney feature articles