Where You'll Find Vegas' Danielle Tarmu After the Pandemic
Her favorite places to see and be seen
Published in 2020 Mountain States Super Lawyers magazine on June 12, 2020
Updated on June 24, 2020
Best place to take a client: Triple George downtown is a classic.
Favorite building: The Smith Center for Performing Arts. The art deco-design is beautiful, and I think it's representative of how Las Vegas has been embracing more culture and art—instead of being known exclusively for partying and gaming.
Ugliest building: The Luxor Hotel & Casino. It's a giant metallic purple pyramid. I was born and raised in Las Vegas, and have always found it outrageously ugly!
Local beverage of choice: Beer from Hop Nuts Brewing.
Weekend getaway: Coronado, California, is only a few hours away, and is a beautiful getaway to go solo or with the family. It has the best dog beach.
Favorite courthouse perk: "Family and Friends Day" for lawyers to take care of their traffic tickets.
Favorite park: Spring Mountain Ranch State Park. It's beautiful and peaceful to visit, and it's always at least 10 degrees cooler than Las Vegas, which makes a huge difference in the summer!
Favorite breakfast spot: CRAFTkitchen.
Best place for people watching: Mon Ami Gabi restaurant at the Paris Hotel & Casino. Sit on the patio and you can watch people walk up and down the strip—highly entertaining!
Favorite late-night eats: There are so many amazing late-night spots in Chinatown.
Best place to reflect: Costa del Sur Spa at South Point Hotel and Casino.
Favorite pizza joint: Pizza Rock downtown or at the Green Valley Ranch Resort. It not only has great pizza, but also has an amazing beer menu.
Favorite lesser-known tourist attraction: The Neon Boneyard. It has all the old signs from casinos and iconic places in Las Vegas that shut down over the years, and they're all lit up at night.
Favorite coffeeshop: Makers & Finders.
Favorite city sports moment: Vegas Golden Knights making it to the Stanley Cup Finals in their first season, 2018.
Most heartbreaking city sports moment: Vegas Golden Knights losing the 2018 Stanley Cup Finals.
Weirdest state law: Brothels are banned in Clark County, where Las Vegas is located, but they're allowed in other Nevada counties. Las Vegas is nicknamed "Sin City," and it makes no sense to allow other Nevada counties to have brothels but not Las Vegas.
Favorite city law: It's illegal to feed pigeons in Las Vegas … as it should be! They are gross.
Most famous resident: There are quite a few celebrities who live in Las Vegas, and it's hard to say who's the most famous. Wayne Newton, probably, has the most famous celebrity home in Las Vegas, and is the best known for living here.
Other Featured Articles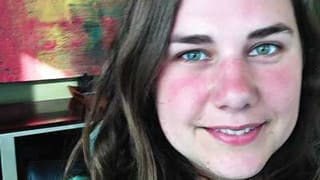 Good Behavior
Beth Hutchens' behavioral therapy background brings depth to her immigration practice Featuring Beth Hutchens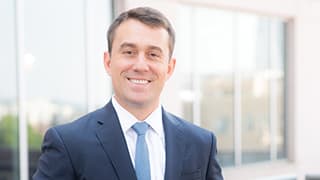 In Their Corner
With an expanding civil rights case load, Alex Heroy embraces litigation as a change agent Featuring J. Alexander Heroy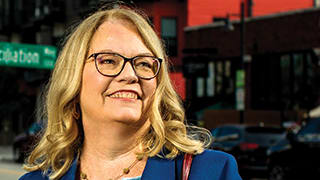 Getting Out of the Way
Laurie Koller helps juries draw their own conclusions Featuring Laurie Koller