Nurse Forte to the Courtroom, Stat!
Carol Forte traded in her stethoscope for a briefcase and has become one of the best medical malpractice lawyers in the land
Published in 2005 New Jersey Super Lawyers magazine on April 26, 2005
Updated on August 21, 2015
Carol Forte figured out pretty quickly that she was not cut out to be a neurological nurse. Despite being a candy-striper and familiar with hospitals, she was unexpectedly squeamish. This reality sank in when she found herself flat on the floor while observing surgery as a student.
"As soon as the surgeon made his first incision," she explains, "the patient, a man in his 70s, jumped up and grabbed the surgeon's arm holding the scalpel." Without missing a beat, the surgeon coolly said, "A little more anesthesia, please." Forte fainted on the spot.
She lasted nine months as a nurse before quitting to follow the more tranquil pastures of the law, receiving her law degree from Seton Hall in 1984. The New Jersey native has since gone on to become a partner at Blume Goldfaden, specializing in plaintiff 's medical malpractice litigation. Starting out as a clerk at the firm, she's now been there for the past two decades. With more than two dozen settlements and verdicts of $1 million or more, she's been recognized by the National Law Journal as one of the top 10 litigators in the state and one of the top 50 female lawyers in the country.
Clearly, she's not at all squeamish in the courtroom. She's also not alone among nurses-turned-lawyers; there are a growing number of health professionals who have changed from white coats to wingtips. But according to fellow medical malpractice attorney Abbott Brown of Bendit Weinstock, she's one of the best.
"Carol is generally acknowledged to be one of the top [medical malpractice] lawyers in the country," he says. "She's demonstrated a deep commitment and passion to her clients and she's also contributed to the development of malpractice law in significant ways."
To illustrate his point, Brown cites a legal case in which he was on the opposing side to Forte. "In this case, where I was personal counsel to a physician being sued by Carol, I saw firsthand the outstanding quality of her work. She got a better recovery — worth millions of dollars — than anyone else I know could have obtained."
But dollars and cents tell only part of the story. The other part involves her impact on the law itself. In the landmark Velazquez case, for example, Forte helped shape a key element of medical malpractice law involving the distinction between "malpractice" and "proper medical care." The case hinged on whether a doctor could actually make a judgment call in certain medical situations — or whether his hands were tied by the existing standards of medical practice. In other words, did the doctor have multiple options to choose from — any of which could be considered "proper" care — or was there only one reasonable medical choice to make?
In the Velazquez case Forte showed that a specific lab result could literally dictate what a doctor should do, leaving no room for independent judgment. In this case, when a pregnant woman's fetal heart monitoring clearly showed that her child was in acute distress, the doctor had no choice but to order an emergency Csection. But he didn't, and Forte established that this failure constituted medical malpractice. The doctor claimed that he was exercising reasonable "medical judgment" in choosing an alternative course. But Forte successfully argued that he had no legal right to make such a choice since the standard of care was clearcut (and left him only one choice) once he received the abnormal fetal monitoring result. She thereby helped establish a legal precedent at the state Supreme Court.
It was a gratifying, if exhausting, achievement. "I stayed at a local 'drive-up' motel for a month," Forte remembers, "arguing a very complex, hard-fought emotional case." In a final tribute, on her last day, as she packed up her car and drove off, a flock of seagulls swooped by and unceremoniously left their own contribution to the case on her windshield.
The law may not always be pretty, but as Forte has found, it does have its rewards. "I remember the first time I tried a case and got a multimillion-dollar verdict in 1992. An older colleague said that it would change my career and that things would never be the same for me."
He was right. It gave her instant credibility — which meant more referrals from other attorneys — and it also gave her something even more important. As Forte explains, it improves your chances of settling a case, since opposing attorneys are likely to view you as a more formidable adversary. An expedited resolution to a case is no small achievement in a field where cases can stretch on for years.
Given the stakes involved, Forte has to be very choosy about which cases to accept. She rejects more than 95 percent of the cases that come to her, and only cases meeting the following standards make the grade: the injury has to be severe and she has to be confident of winning, since she bills clients on a contingency basis. Apparently the formula works, since she's been doing it successfully for 20 years.
But Forte defines success as more than just winning cases. The Morris County resident has found that the law can be a "helping profession," too, by changing people's lives through monetary rewards that compensate them for their suffering. "I've done lots of cases that involved seriously brain-injured children who may never walk or talk again," she explains, "and money is a real factor in helping the family, if not the child, deal with these trying circumstances." People use the income, for instance, to buy specially equipped vans that can lift wheelchairs or to hire a home health aide for a few hours of relief. Such aides can wash, bathe or feed the child, who may be completely immobile. "These kids [have special needs]," adds Forte. "It's not like you can call the 15-year old girl next door to come over and watch your kid for a few hours."
Forte has little patience with critics who tarnish her profession with a broad brush, disparaging the pursuit of monetary settlements. "Look, law is a business just like any other," she concedes, "but I'm always inspired when I listen to colleagues who really believe in their work and the good it does. This good work is trivialized by someone who says it's just about the money."
Other Featured Articles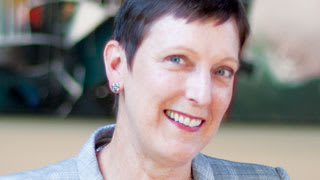 A Civil Defense
Don't underestimate the cordial Nancy Sheehan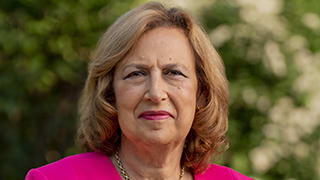 Reality? Check.
Alisse C. Camazine tells clients the truth—over and over again Featuring Alisse C. Camazine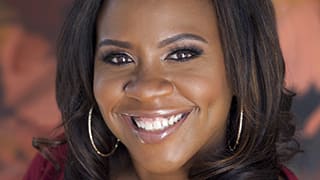 A 10-Year Overnight Success
Demetria Graves wrote the book; now she's recording the podcast Featuring Demetria Graves