Richard Clark Takes Lessons From Tiger Woods
And they're not about golf
Published in 2009 New Jersey Super Lawyers magazine on March 16, 2009
Updated on April 18, 2009
The golf ball in Richard Clark's office is a touchstone for lessons learned from Tiger Woods.
Clark, a partner with Laddey, Clark & Ryan in Sparta, has moonlighted as an official United States Golf Association scorer for the past 15 years. The land use attorney studied Woods on the third day of last year's U.S. Open, walking the Torrey Pines course as Woods' official scorer.
You may not have noticed on TV but Clark could see Woods wince with his shots. His left knee, which had already undergone three surgeries, would need another operation after the tournament that would sideline him for the remainder of the season. By the 13th hole, Woods trailed by five strokes. Clark overheard Woods tell his caddie, Stevie Williams, "I'm not sure I can hit it straight any more."
Woods eagled that hole. Clark was fascinated. "Playing a tournament compares to a high-pressure case," he says. "[Lawyers] have to have the inner certitude and quietness to go through with it. Tiger has the ability to stay calm—almost like a meditation—amidst all of the distractions. He's so controlled that he can perform at the highest level."
In addition to the knee, Woods had a double break of the tibia. By the 18th hole, 250 yards from the cup, Woods was in such pain that Clark heard him tell the caddie, "I don't think I can do this."
"Just put it on the green," Williams told him.
Woods did, and sank a 30-foot putt for another eagle.
Woods would go on to force a playoff on Sunday and win the tournament the next day. After his round on Saturday, he sat in the restricted area where the players sign and turn in their scorecards. Bent over in pain, he asked Clark to check his card.
In a Mean Joe Greene moment, Tiger flipped Clark the ball he'd used to eagle 18, which rests in Clark's office.
"I was so impressed by that young guy [being] able to hold it in and perform," says Clark, who's a 6-handicap golfer himself and has won several local tournaments. "This is a lot of good info for lawyers for what they need to do to get ready for a big event. Don't let on if you're hurt. Don't be afraid to hit the shot as if you aren't hurt. Always think you can do it."
Other Featured Articles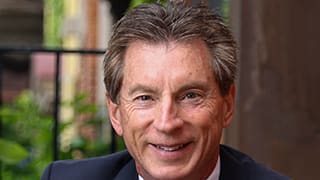 The Most Popular Guy in the Neighborhood
How Jim Hacker became the Beyoncé of the New York Bar Featuring James E. Hacker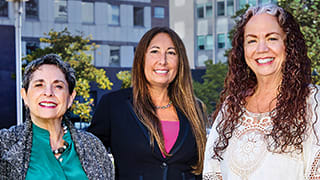 Innovation & Collaboration
Three Maryland family law attorneys reflect on 112 combined years of practice Featuring Linda J. Ravdin, Marni B. Schwartz, Darcy A. Shoop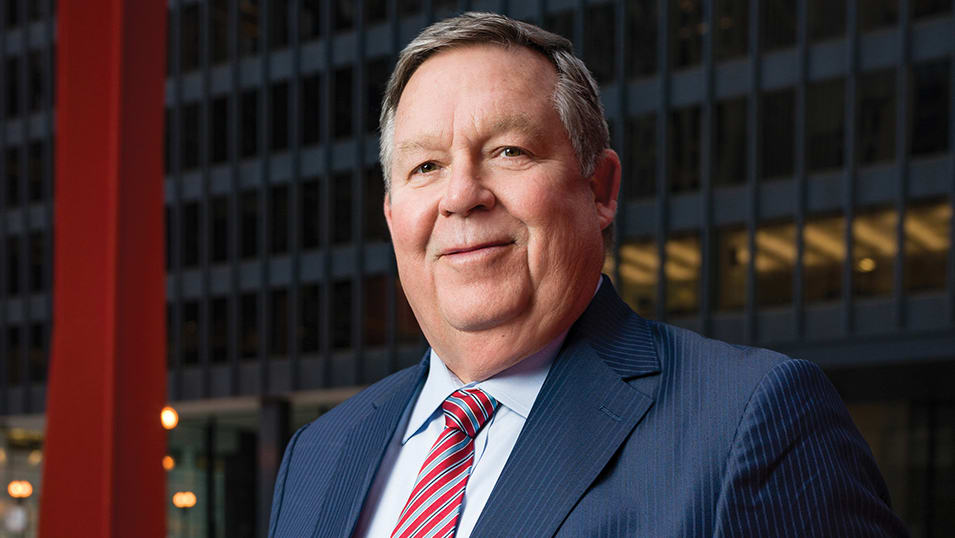 Protecting the Unprotected
Joe Monahan's ongoing campaign for mental health and people with disabilities Featuring Joseph T. Monahan