Choosing Battles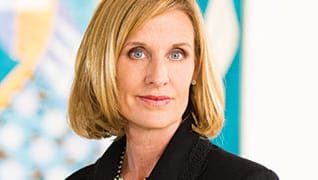 Published in 2014 Southwest Super Lawyers magazine
By Ross Pfund on April 11, 2014
Q: You work with your husband, Joseph. What's it like to practice with your spouse?
A: It's wonderful. We run our own law firm, so one or both of us are working while the other one is there for the children. Also he is just an excellent attorney, and it's good to just have a good law partner, a good life partner. We tried the Ellis case together.
Q: Tell me about that case.
A: It was a unique situation because Kenneth Ellis' sister was a nurse at the veteran's hospital where he was treated. He had thrown his body on a buddy [while serving in Iraq] and basically taken shrapnel from an IED. He fought to save his own leg and was walking, and his sister witnessed him recover from the physical injuries. He was still suffering from the psychiatric injuries of PTSD.
[One day, he] was standing on a street corner in front of a 7-Eleven with a gun to his own head, saying to officers, "I'm not a threat to civilians or officers." Since in his other hand he was calling his mother, [we heard that] the officer, Brett Lampiris-Tremba who shot him once in the neck, [said afterward], "Was that me?"
And we had cab reports showing that from the time Kenneth Ellis' vehicle was stopped until the time he was shot was approximately nine minutes. So it was clear that the officer who shot him was violating training on how to de-escalate situations with people who are in a mental health crisis.
The sole beneficiary of Kenneth Ellis III's estate was his son, Kenneth Ellis IV, who was 5 years old when his father was killed. He is an adorable, adorable little boy, who had severe psychiatric injuries and PTSD because the police, who were supposed to be on his side, had killed his father, an Iraqi war veteran and a Purple Heart hero. Frances Carpenter, Joe Kennedy and I worked as plaintiff's co-counsel on behalf of Mr. Ellis' surviving child, bringing a wrongful death/loss of consortium lawsuit. We had very strong evidence of just how devastating the loss of his father was for him. We won the jury verdict for $10.3 million in March 2013. The case entered into mediation in January and settled for $7.95 million.
Jonelle Ellis, his sister, went to the legislature, and with her grief and with the help with the VA hospital, got legislation passed so that officers throughout the state of New Mexico have to get mandatory crisis intervention and de-escalation training to try to make police agencies more responsible to those suffering from PTSD. We were fortunate enough in this case to have an amazing family, and someone like Jonelle.
Q: In many of your cases, you've said you're not just going after a dollar amount for your client, but a change in procedure for the police or the city.
A: An integral part of what we try to do as a civil rights firm is to look into why. Oftentimes in civil rights cases involving police departments, you have police officers who are not necessarily bad people. They're just poorly trained. They make decisions that harm members of the community that they wouldn't make if they were properly trained. So, in a number of our cases we have sought better training for officers and the development of new standard operating procedures to prevent future injuries to others.
Q: Any other examples?
A: We represented a class of public school children who were being arrested for non-violent misdemeanors. We sued on behalf of the little girl who was arrested because she didn't want to sit next to the stinky boy. We represented a boy who was arrested for burping. Officers were being placed in the public schools and enforcing a petty misdemeanor for interference with public education.
Q: Were the officers there for school safety reasons?
A: The officers were there because people want officers in public schools now. It was a gig and a lot of the officers were retired and had been brought back, but they hadn't been trained.
So any kind of little misconduct was being [criminalized] and kids were being traumatized and arrested and taken from school without their parents' knowledge or consent. [It was] poor training. They weren't telling officers how to interact with youth.
We reached a new standard operating procedure so that they would no longer handcuff and transport kids away from school [in situations where], you know, kids should have been going to the principal's office. The number of such arrests went from 180 in the Albuquerque public schools over two years, to one the year after the new policy.
Q: You grew up in Oregon and spent time in New York and Alaska before you ended up in Albuquerque.
A: I was an international studies and Spanish major, so I loved travel and I wanted to see as much of the world as I possibly could. I was born in Ketchikan, Alaska, and my father was a public school teacher and a fisherman. I moved down to Oregon and went to the University of Oregon. And then I ended up out here, and I finished my masters in Latin American studies and got my law degree.
Q: What about Albuquerque kept you there?
A: Well, I met my husband here. It's one of the most beautiful places in the country. It's just a fascinating place to live with all the different cultures, and you have a great legal community.
Q: How did the two of you meet?
A: We met while we were both working in his brother's law firm—Paul Kennedy, who was on the New Mexico Supreme Court. We were told to do a civil rights case together by his brother, and that's how we fell in love.
Q: Before that, you were in New York working with the UN Human Rights Project.
A: It was fascinating. I was working on the Women's Project, and we were challenging laws that did not recognize rape of women as a form of torture. So you had female membership, particularly women from El Salvador and African and Central American countries seeking political refuge and statuses of political refugee because they had been raped. To qualify for political asylum, you had to have been tortured.
Q: And rape hadn't been recognized as such?
A: It was an interesting analysis, because men who were hooded were qualified, but women who were raped didn't qualify. It was rather arbitrary. Rape was being framed … as a private act of sexual assault, as opposed to a public act of political oppression. Ultimately, the work we did had an effect. Those laws were changed and it was recognized as a form of torture. I don't think it happened when I was there.
Q: That sort of work is similar to what you do now, advocating on behalf of somebody who doesn't have much power. What first got you interested in this sort of practice?
A: Just like everyone else—everyone who grew up watching To Kill a Mockingbird.
Q: You would be surprised how often we hear that. Or maybe you wouldn't.
A: No, I'm not surprised, because it was so common. But I do remember watching Scout watch Atticus through that closing, and I do remember thinking, "Wow, what a meaningful life." Harper Lee, who wrote To Kill a Mockingbird, unable to be an attorney herself, instead created this beautiful piece of art that inspired generations of people to become attorneys.
Q: What did you learn while you were working in Alaska?
A: I worked for the public defender's [office]. Alaska has one of the most dynamic Supreme Courts and bars in the country because so many wonderful attorneys from the East Coast go to practice in Alaska because Alaska doesn't have its own law school. Just brilliant people. All kinds of wonderful trial lawyers.
But mostly [I went there] because I had worked in fishing up there in the summers when I was at the University of Oregon and I always wanted to see the Northern Lights and go to Denali National Park. So this job opened up where I could be in Fairbanks and Anchorage and then I would get to travel all around Alaska, which I found very exciting at the time.
Q: Great perk.
A: It was amazing. You show up to work in like muck boots and say, "My [colleague] can't appear because he's stuck in an avalanche."
Q: Was there anything unique about the types of cases you would handle there?
A: In Alaska, you work on cases where people had traveled from all over the United States and kind of hit the end of the road. You would see people isolated. They would come to Alaska for the great Alaskan adventure and then try to homestead on some remote part of the frontier and then it would get 18 degrees below zero and they would be isolated and go crazy.
You have a lot of winter madness in Alaska. It was like seasonal affective disorder on crack. So you did a lot of work representing people who were mentally ill or temporarily mentally ill because of the harsh, harsh conditions.
We got the Northern Exposure experience because you would be driving from, say, Palmer, Alaska, into Anchorage, and there would be a moose that would run along my Toyota truck, and I would be like, 'I've got to outrun this moose or the moose is going to run in front of me and I'm going to die.' You just had this feeling in Alaska of not being on the top of the food chain, and realizing that humans don't know that, and then they come to Alaska and find it out.
The case that I'll never forget [involved] a 14-year-old boy who took a rifle and from over a hundred yards away shot his father in the temple. The people of the village raised a defense fund for the boy because they knew the boy couldn't survive another winter with his father. This boy would wait in the truck with his little brother while his father got drunk, and the boys would almost freeze to death.
Everyone in the community knew this dad was bad news and that he was violent and a terrible father, so they raised a defense fund for this little boy who was, I think, adjudicated as a child and was the first time I saw a "battered child defense." But I was so moved at how the community came to advocate on behalf of this boy.
That was one of my first cases as a public defender. That case had a huge impact on me as an attorney because it was an example of a community rallying around what was just and doing the right thing for this boy.
Q: What do you know now about your job that you wish you knew when you started out?
A: I wish I hadn't been so naive. I think that I grew up in a privileged, sheltered way and that I didn't realize how much people lie. And I think I'm a better attorney now because I am less naive.
Q: When you say "people," do you mean opposing counsel or your clients?
A: Everybody. Everyone. At first I was surprised that police officers lie as much as they do. Then I was surprised that opposing counsel lie. And because I grew up so sheltered I just couldn't imagine someone walking into an attorney's office and lying for whatever reason, or lying by omission.
It's such a commitment to represent a person. When I was a younger attorney, I didn't understand how important it was to be selective and to choose one saddle because you only have 24 hours in a day. When I was a public defender, I represented everyone that I was assigned to represent. You cannot run a civil rights firm the way a public defender [office] is run. You have to be very selective and choose your battles.
This interview has been condensed.
Search attorney feature articles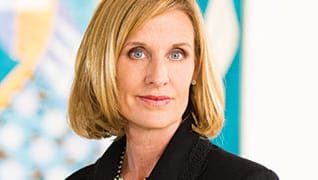 Featured lawyers
Helpful links
Other featured articles
Genevieve Jenkins came to housing law through her work on South Africa's Constitutional Court
How Richard Shevitz put his class action know-how to use for Holocaust victims
Ibiere Seck follows in some big footsteps
View more articles featuring lawyers
Find top lawyers with confidence
The Super Lawyers patented selection process is peer influenced and research driven, selecting the top 5% of attorneys to the Super Lawyers lists each year. We know lawyers and make it easy to connect with them.
Find a lawyer near you