Stabilizing Rent-Stabilization
Ira L. Herman on the Santiago-Monteverde bankruptcy ruling
Published in 2015 New York Metro Super Lawyers magazine on September 11, 2015
Updated on October 1, 2015
One-quarter of New York City residents, around 2 million people, live in rent-regulated apartments, which means many eyes were on Mary Veronica Santiago-Monteverde's bankruptcy proceedings last year.
At issue was whether Santiago-Monteverde's rent-stabilized apartment, a two-bedroom in the East Village where she's lived since 1963, and for which she pays $703 a month, could be sold along with other items to help pay creditors.
Ira L. Herman, a partner with Thompson & Knight, filed an amicus curiae brief on behalf of the New York City Bankruptcy Assistance Project for Santiago-Monteverde, advocating for the trustee to treat the apartment as a personal right, not a property right. "I thought … it's not permitted under the law for a landlord to coerce an occupant," he says. 
Ultimately, the courts agreed.
"It was the New York Court of Appeals that decided that rent stabilization is a form of public assistance and therefore exempt from bankruptcy," Herman says. "And then once that decision was made and the question was answered, then the 2nd Circuit took it back and said, 'Trustee, you're wrong; you can't do it.'" Until the ruling, the term "public assistance" had never previously been associated with rent stabilization.
The decision, Herman says, freed 2 million New Yorkers from worrying about whether they will ever have to choose to file for bankruptcy or lose their apartment.
"I never thought that I'd do matrimonial because it's too emotional," says Herman from his office in Midtown Manhattan, which is filled with bankruptcy memorabilia, including a copy of the first congressional bankruptcy bill, "A Bill to Establish an Uniform System of Bankruptcy Throughout the United States," drafted in 1798 and passed in 1801. "But this has its own set of problems. It's emotional when you're fighting for someone's economic survival."
Herman has seen his share of heart-wrenching cases, including "the single mother from Jamaica, Queens," and victims in the Lehman Bros. and Bernie Madoff clawback cases. "There's the guy who was previously a dentist and is now a security guard in his 80s," Herman says of a Madoff victim. "What can you do? You do your best for these people."
Other Featured Articles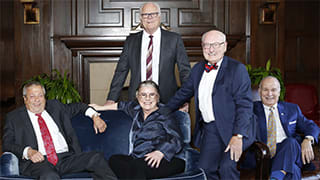 Law & Practice
Six pillars of the legal community look back on three decades of law Featuring Nancy Zalusky Berg, Michael V. Ciresi, Joseph S. Friedberg, Earl P. Gray, Kathleen M. Newman, Lewis A. Remele, Jr.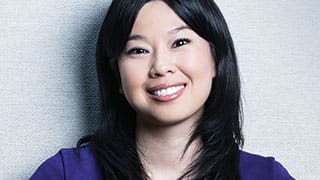 The Immigrant's Story
Christy Han Mohan has one, and she says it's the key to immigration law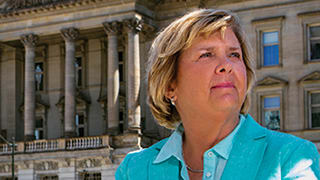 From the Ground Up
Kathleen Bogas has been part of employment discrimination cases since the foundation of the law Featuring Kathleen L. Bogas