The Best Neutral
Mediating with John DiBlasi
Published in 2015 New York Metro Super Lawyers magazine on September 11, 2015
Updated on October 1, 2015
In 1990, on the heels of New York's crack cocaine crisis, John DiBlasi was appointed to the bench and presided over thousands of criminal proceedings for the City of Mount Vernon. "The courts were overwhelmed," says DiBlasi, who later became a New York Supreme Court justice. He finally left the bench 14 years later but still felt he had a long career ahead of him. With good reason: He wasn't even 50 yet. "Most judges come off the bench at 70," he says.
Now DiBlasi has a reputation as "the best neutral," and has twice been voted the top mediator in the U.S. by readers of The National Law Journal. 
"You're seeing arbitration clauses in every conceivable type of contract," says DiBlasi, who attributes the growth in alternative dispute resolution to an enormous backlog in the state and federal court systems. "The longer cases are delayed, the greater the expense in attorney's fees. Over the years, when the financial crisis hit, corporations really started taking a much closer look at the cost of litigation and what they were spending."
Most of the cases DiBlasi mediates are in the commercial arena. "Both parties pick me," he says, "and they'll submit briefs beforehand. I do a lot of preparation, reading everything very carefully and as much in advance as possible to absorb it. … Often, which is understandable, the lawyers want to make an argument to me as to why they should or would prevail at trial."
A typical negotiation takes anywhere from hours to weeks to resolve. During the first joint session he shares his summary of the case and tries to get both parties to hear one another out. Eventually, he offers an opinion on how the matter can be resolved. "I always tell people that my opinion and a buck gets you the New York Post, but there is real value in having the opinion of a neutral. They can accept or reject my opinion in whole or in part, and they need to hear it whether they like it or not."
So how does he get clients to settle?
"Time," says DiBlasi. "Mediation is all about compromise. In order to compromise, they have to have acceptance. In order to get there, a certain amount of time needs to pass. [It] doesn't mean you have to drag the process out. … If you take the time really to hear people out—whether it's an individual or corporation—that leads to a successful mediation."
He estimates that less than 1 percent of his cases go to trial after mediation. "I don't want to strike out," he says. "I'm very driven."
Other Featured Articles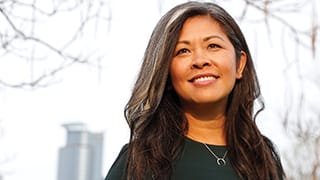 'You're Not Gonna Wear Us Down'
Employment litigator Rachhana Srey rises to every challenge Featuring Rachhana T. Srey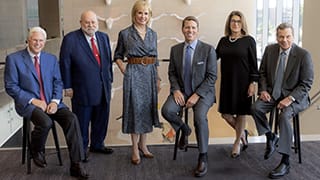 Going 20 for 20
Seven perennial Texas Super Lawyers listees reflect on the last 20 years Featuring Charla G. Aldous, Frank L. Branson, Deborah Hankinson, David E. Keltner, Mark Lanier, Richard Warren Mithoff, John Zavitsanos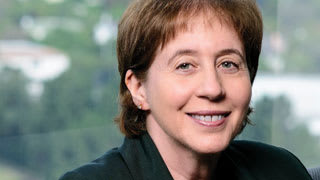 As Much about Psychology as the Law
Leah Bishop on the soft side of estate planning Featuring Leah M. Bishop