A Little Bit Louder Now
Charlotte attorney Lori Keeton makes some noise for women entrepreneurs
Published in 2019 North Carolina Super Lawyers magazine

on January 24, 2019
With a bedazzled pink laptop on her desk and a diamond ring nearly the size of a garlic bulb on her left hand, Lori Keeton thinks back to opening her solo shop—it wasn't as glitzy as she had hoped.
"In the very beginning, I'm meeting with all these vendors, and they're asking how long I want our contract to be," she says. "And I'm like, 'Lord knows! It could be six months.'"
It's been two years and counting, and the bling she wears was a gift to herself, a reminder of the hard work she's put in to 20 years in law. It's also a nod to the message to live loud.
When Keeton was new to being her own boss, she and friend Cass Bradley, owner of Charlotte's BlueSky photography studio, would chat about what it'd be like to have a community focus on supporting female entrepreneurs. Bradley had an idea: the Live Loud Collective, which would operate primarily as an online community of resources for new and aspiring women business owners, while also offering monthly events aimed at empowering and strengthening the women entrepreneurial network.
It didn't take long to entice Keeton. "My mother was an entrepreneur and had her own business, and my grandmother was an entrepreneur and had her own business," she says. Not only would the Live Loud Collective bring together a group of ladies dealing with the same issues, it would also offer Keeton fresh perspectives outside the law. 
Keeton started her work with Live Loud as the "Co-Director of Word Smithery;" primarily writing, editing and creating content for Live Loud's blogs about the successes and hurdles she's faced as a woman in business. She also helps with any of the group's legal needs.
Membership of the Live Loud Collective grew from 12 to about 150 in about a year. The collective gathers for monthly member's-only meet-ups and hosts dinner and cocktail events around town. Each event features a different theme: The July dinner, for example, "Mind and Body Badassery," featured Karen Hill, a survivor of heart disease who opened First Wind Cycling & Fitness in Charlotte. Right now, the collective is hammering out final details for the Unstoppable Summit, their first annual conference.
"Living loud doesn't mean you have to be loud," Keeton says. "It just means we all need to not be afraid to take up space in the room, and in the world. As women, we have a really hard time with just being ourselves." 
Keeton isn't married and doesn't have children, two expectations for women she thinks are unfair. "You're supposed to be this. You're supposed to be that," she says. "For me, [living loud] is getting to be whoever you want."
For Keeton, that's always been being a lawyer. At 12, she remembers ordering The Get Him System book from the back page of a magazine, splitting the $12 (and $2 for rush shipping) with a friend. When the book arrived and Keeton didn't get a boyfriend, she asked for her money back in a cursive-written letter claiming "negligence."
As her mother tells Keeton, "I knew that was when a lawyer was born."
Other Featured Articles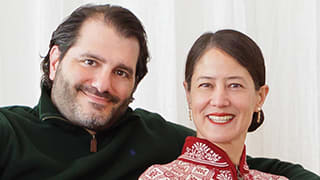 Family First
Between Suzie's estate planning practice, Jay's DUI defense shop, and three kids, keeping up with the Tiftickjians is no easy task Featuring Suzie Tiftickjian, Jay Tiftickjian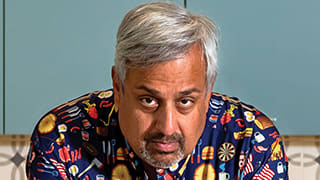 Breaking the Algorithm
Neel Chatterjee's offbeat recipe for Silicon Valley success Featuring Neel Chatterjee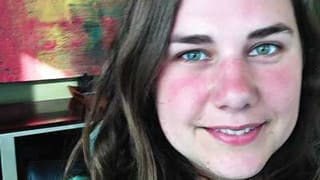 Good Behavior
Beth Hutchens' behavioral therapy background brings depth to her immigration practice Featuring Beth Hutchens