In Their Corner
With an expanding civil rights case load, Alex Heroy embraces litigation as a change agent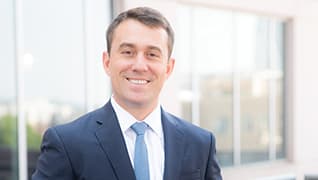 Published in 2023 North Carolina Super Lawyers magazine
By Stephanie Hunt on January 19, 2023
"Have you ever heard the term 'babysitter?'" the resource officer asked the 7-year-old boy with autism, who, after recent medication changes, was agitated and spitting in response to stress. The officer already had handcuffed the 80-pound child, pinned him to the ground, and had his knee on the boy's back. "I take that term literally, my friend," he said, as reported in The Washington Post.
When the boy's mother recounted her son's experience to Alex Heroy, an attorney with Charlotte-based James, McElroy & Diehl, he took the case without hesitation. "I'm driven to help people who typically don't have someone fighting in their corner. These are people who need help, and I can help them," says Heroy, who recently brokered a settlement for the family. "That mom had struggled financially. She had to tell her kids 'no' for so long, that they didn't have the resources. And now, with this settlement, she can say 'yes.'"
A Greensboro native and graduate of UNC School of Law, Heroy focuses on complex personal injury, nontraditional medical malpractice and business disputes, but over the last several years, civil rights-related cases—like that of the boy with autism—have become a predominant part of his practice. He has prevailed in several lawsuits against law enforcement and in a major case against a doctor accused of sexually abusing women in his care. He sees all of it as an extension of his personal injury work.
"I was initially drawn to complex personal injury because so many clients and plaintiffs really need help. When you help a family that's been through tragic circumstances and fight for them to get a recovery, it can change their life, particularly when kids are involved," says Heroy, who recalls his own family's experience after a fire destroyed his father's photography business. "The civil rights work falls in that line. Often these citizens are up against those in power without someone in their corner. Whether it's policing or government treatment of people, we have an obligation to make sure those in power act responsibly."
For Heroy, the "win" is not always just a legal victory, but the satisfaction of seeing policies and practices change. He was asked to join the legal team representing protestors suing the Charlotte-Mecklenburg Police Department for abusive tactics on June 2, 2020, the fifth night of Black Lives Matter protests in downtown Charlotte following George Floyd's murder. That night the police herded hundreds of peaceful protesters in a practice called "kettling," before unleashing tear gas on those trapped.
"We successfully got a temporary restraining order to keep police from using those tactics, and ultimately reached a settlement. But the city changed its policies and practices in a meaningful way to better protect the constitutional rights of all types of demonstrators," he says. A secondary class action lawsuit is ongoing.
In a wrongful death, negligence and denial of constitutional rights case on behalf of the family of Harold Easter, Heroy's case again led to changing police policies. Easter, arrested on drug suspicion, died in police custody in 2020 after being shackled in restraints and left unattended in an interview room, despite clearly needing medical attention after seizing and collapsing. The four officers and one sergeant involved, none of whom sought a medic, all resigned their positions. "The hope is that with new policies in place that prioritize medical assistance, no one else will suffer an avoidable death," says Heroy, who's proud of his positive working relationship with the chief of police and the police department — including the fact his biggest case award ever was on behalf of a police officer hit by a bus one Christmas Eve.
In light of the killing of George Floyd and the #MeToo movement, Heroy is pleased to see the public and juries more attuned to abuses of power. "Yes, there's a shift in the collective consciousness and an opportunity to seize the moment," he says. "But it's important to always bring these cases forward, even when nobody's paying attention. That's when it's harder. It's great to effect change when more people are aware, but that's not the only time."
Search attorney feature articles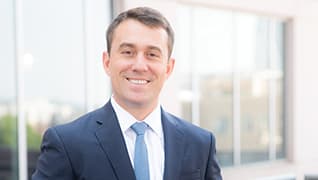 Featured lawyers
Helpful links
Other featured articles
Judy Simmons Henry has battled cults and Ponzi schemes, and now reps NCAA players and coaches, too
Deja Vishny teaches, trains and consults on what she learned as a public defender
Richard Jaffe keeps people from being executed by the state
View more articles featuring lawyers
Find top lawyers with confidence
The Super Lawyers patented selection process is peer influenced and research driven, selecting the top 5% of attorneys to the Super Lawyers lists each year. We know lawyers and make it easy to connect with them.
Find a lawyer near you