The Jazz Man
David C. Greer plays the music of old New Orleans
Published in 2006 Ohio Super Lawyers magazine on December 20, 2005
Updated on May 27, 2020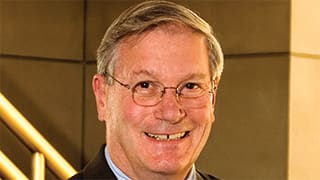 If you think your taste in music is old school because you're still stuck on the Beatles, you can consider yourself on the cutting edge compared to Dayton attorney David C. Greer — and he wouldn't have it any other way.
The 68-year-old partner at Bieser Greer & Landis has a passion for practicing law, but his true love is the jazz sound of the 1920s and '30s, the era of so-called "hot jazz" — the tightly constructed, ensemble-based style that launched the careers of Louis Armstrong and many others.
"I started listening to music right about the time that hot jazz was undergoing a revival, just after World War II," Greer says. "It was in response to the rise of the swing bands. When I graduated from high school in 1955, it was all I listened to — guys like Lou Waters and Turk Murphy. I've always been crazy about early jazz."
Greer's obsession manifests itself in a number of ways: his collection of 10,000 jazz 78 rpm records; his variety of period guitars and other stringed instruments; and his band, Dave Greer's Classic Jazz Stompers. The nine-piece group plays weekly at the Crown Plaza Hotel in Dayton, and in September they donated all their proceeds from one of their weekly gigs to the Hurricane Katrina relief efforts. Playing the benefit was a treat for them because some of the New Orleans musicians with relatives in the area showed up to play with them, among them "banjoist Don Bappie, who played on the PBS benefit with Wynton Marsalis the Saturday night after he played with us; and Duke Heitger, who is one of the finest young trumpet players in New Orleans."
The Stompers have made six albums, which they sell at shows or via their Web site (www.msdicontrols.com/cjs/records.htm), and are among a handful of musicians keeping alive the music that defined the Roaring '20s. "As long as it's from the '20s or early '30s, I'll listen to it," he says. "I love King Oliver, Duke Ellington, any of the Harlem bands. It was a very fertile, productive musical era."
Greer founded the Jazz Stompers in 1981. He plays banjo and guitar in the group, as well as doing some singing in a voice he describes as "a cross between Jimmy Durante and W.C. Fields." But he doesn't play just any guitar; to maintain period authenticity, he plays a 1927 National tenor guitar (made entirely of steel), a 1936 Gibson tenor guitar and an antique Ome banjo.
He acquired the latter instrument in 1969 following a grueling nine-week trial in Cincinnati.
"I decided I needed to treat myself after that trial," he says. "So I spent about $2,000 that I didn't have on that Ome. I still play it and love it, though, so it was money well spent."
The Jazz Stompers (which also include clarinet, piano, drums, upright bass, tuba, violin, trombone and cornet) have taken their show on the road as far away as Europe, a place that Greer says is still as crazy for their style of music as Americans were 80 years ago.
"They have a reverence for this music in places like France and Belgium that's just remarkable," he says. "We're a little too quick in the United States to dispose of our culture and move on to the newest thing."
Greer's enthusiasm and aptitude for music is only surpassed by his legal acumen; after all, he wasn't the top vote-getter in the 2005 Ohio Super Lawyers survey because he has a lot of old records. In addition to that distinction, he's been a fellow of American College of Trial Lawyers since 1979, served two years as chair of the association's Ohio State Committee and is a past president of the Dayton Bar Association, among numerous other accomplishments.
Greer took a circuitous route to his professional destiny. A native of Dayton, Greer earned both his bachelor's and law degrees from Yale, but says the transition between the two wasn't as smooth as it might seem.
"I decided to go into law a month before I got my undergrad degree," he recalls. "I was going to be a college professor of 17th-century literature. Then I read two books: [Wagner Thielens Jr. and Paul Lazarsfeld's] The Academic Mind and [Theodore Caplow and Reece J. McGee's] The Academic Marketplace. Those led me to decide that I would be happier if I didn't work in the academic world."
Those two books were noted in the late 1950s for taking a hard, jaundiced look at the profession Greer was considering. And if reading about the growing cronyism and repression of progressive thought in academia spurred Greer's decision to forgo teaching at the collegiate level, another factor made his choice even more clear-cut. Greer's father, Rowan A. Greer, had been with what was then called the Landis, Ferguson, Bieser & Greer law firm since 1930. Rowan Greer's father and grandfather had also both practiced law, making David Greer a fourth-generation attorney. (To add another ring to the tree, Greer's son, James H. Greer, is currently a Bieser Greer Landis partner specializing in business and civil litigation.)
After graduating cum laude from Yale Law School, Greer went directly to Bieser Greer Landis (which celebrated its 150th anniversary in 2004) and has seldom looked back.
"I had opportunities for clerkships in bigger firms and in bigger cities," he says. "I could have set up my own practice in New York. But at that point, my mom was dying, so I came back home. That turned out to be the best thing for me and for everyone around me. The lesson I learned was that if you want to practice law, quit fooling around and get to it."
Over the course of 44 years as a trial lawyer, Greer certainly left his mark. His primary areas of practice include business disputes, civil and criminal litigation, and alternative dispute resolution. He has served as defense attorney in numerous criminal trials and represented doctors, lawyers and judges in high profile professional negligence cases. It's no surprise, then, that he's usually got up to 100 cases on his plate at any given time.
In one case that reads like a legal thriller, a Dayton lawyer/businessman was kidnapped and murdered after $400,000 had been picked up as ransom. Greer's client was one of three men charged with the crime and was the one seen by the FBI and police department picking up the duffel bag full of ransom money, and the one who had written the ransom note and made calls to the family. There was no question as to his guilt in the kidnapping, but Greer tried to convince the jury his client had tried to extricate himself from the plot and the other two had then, in violation of their agreement, killed the victim. "In fact, they even cut off his finger with the diamond ring on it and used the ring to finance [a possible future] jail break," says Greer.
The trial lasted four weeks, and the jury's question was if they found Greer's client guilty of extortion and kidnapping, did they have to find him guilty of murder. "We fought about it with the judge for a whole day," says Greer. "It was one of the toughest fights I ever had." They lost the fight and the man was convicted of murder. Greer was able to get the decision reversed a second and third time, but the man was convicted in the third trial. "It's a case that has always stuck with me, because the first time I tried it, he should not have been convicted of the crime of murder. But it's a tough world."
Within the last 10 or 15 years, Greer has done mostly business dispute trials, although he does still do an occasional criminal case.
"One nice thing about practicing in a town the size of Dayton is that you get the opportunity to work on a great variety of cases," he says. "You never get trapped in one niche."
Greer says that some of his most memorable cases involved local matters that became national news. When Daytonbased Mead Corp. (now MeadWestvaco) was the target of a hostile takeover attempt by Los Angeles-based Occidental Petroleum Corp., he was one of the attorneys who prevented it from happening.
Earlier, he represented the Dayton Board of Education in a back-and-forth struggle over forced busing, a marathon bout of school desegregation litigation that required him to make two separate oral arguments before the U.S. Supreme Court. He also served as court examiner in the historic 1983 bankruptcy case of Cincinnati-based Baldwin-United Corp., which remains, even in this post-Enron age, one of the largest bankruptcy filings in U.S. history.
Through the thousands of cases he's worked on — big and small, civil and criminal — he takes pride in never having lost sight of the fact that each one would have a profound effect on a number of lives.
"I like all areas of my practice," he says. "It all involves human beings in conflict and stress, and that's never dull."
Greer and his wife, Dulie, count themselves lucky that their children all live in Dayton (aside from James, they have another son who's a family physician and a daughter who's a schoolteacher), as do their 10 grandchildren. 
Greer calls himself "a voracious reader," and he's a writer, as well: He authored a comprehensive history of the Dayton Bench and Bar in commemoration of the city's 200th birthday in 1996.
One of his favorite characters from the book involves a lawyer, Jack Patricoff, whose claim to fame was representing George "Bugs" Moran, the man Al Capone's mob wiped out in the St. Valentine's massacre. "This lawyer developed his reputation in the days before advertising by Bugs writing his telephone number and name on the wall at the Ohio State Penitentiary."
Greer's love for history stems from the same thing that draws him to trial work – "the curiosity and interesting things the human animal does." But he says jazz is what has kept him sane all these years.
Despite his hectic schedule, filled to the brim with gigs, trials and as much reading as he can manage, Greer has no plans to cut back.
"I'm not getting rich playing jazz, nor am I getting rich practicing law," he says. "But I am having a good time with both."
Other Featured Articles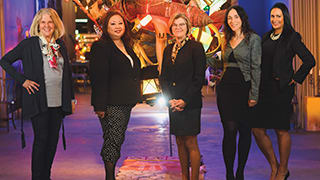 My Name is My Name
Five Pennsylvania solo acts on why they stepped out alone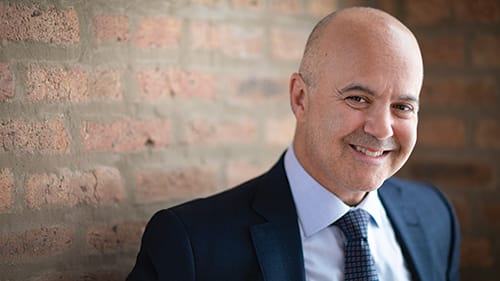 Courtroom Drama
Richard Hanus' deportation case went from the courtroom to the stage to the screen Featuring Richard Hanus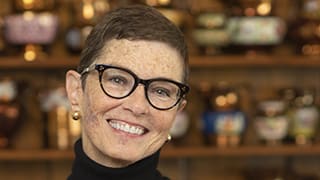 Taking Them Head On
From Goliath companies to establishment politicians, Marguerite Willis comes ready for battle Featuring Marguerite S. Willis