About Dan Heilman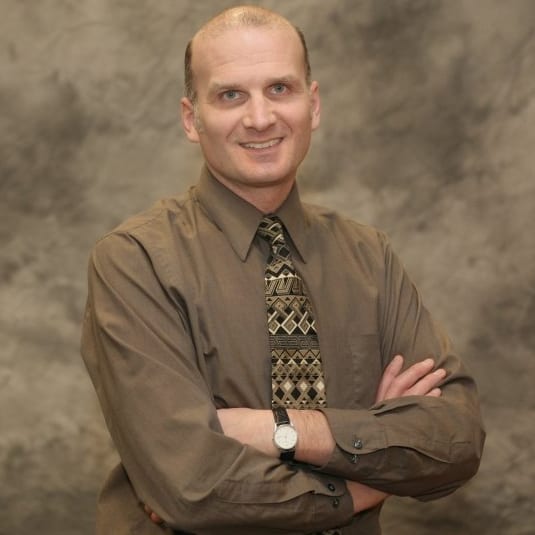 Dan Heilman
Articles written
15
In four decades as a professional writer, Dan Heilman has covered subatomic particles, subterranean punk rock bands, and just about everything in between. He has experience in news reporting, features, profiles, reviews, essays, blogs and corporate communications. He's also edited everything from in-house newsletters to daily business journals to monthly specialty magazines. He's been a full-time freelance writer since 2010, with legal issues in Minnesota being his primary beat. He's a regular contributor to Super Lawyers' Minnesota edition.
Articles written by Dan Heilman
Abou Amara brings capitol experience to his practice
Abou B. Amara Jr. knew something about late nights long before he went to law school. In 2015, while working on the staff for leadership at the state House of Representatives, Amara was sitting in on discussion of a complicated bill with numerous amendments, and debate wore on into the wee hours. "At about 4 a.m., a legislator who'll remain nameless put up his hand and said, 'What's this bill about again?'" Amara recalls. "We'd only been talking about it for 12 hours. It showed …
Four young attorneys look toward the next 30 years of law
Besides being lawyers, Minnesotans, and Rising Stars listees, what do Maria Brekke, Cresston Gackle, Colin Pasterski and Rachel Davis Scherf have in common? Super Lawyers lists are older than they are. They were all born after the 1991 creation of Super Lawyers. So how do they feel about the next 30 years? "I look around at my colleagues, and I see people who are compassionate, devoted, and committed to being excellent at what they do," says Brekke, 28, a business litigator at Nilan Johnson …
The Bruno firm brings a tight-knit mentality to criminal defense
Certain Italian American stereotypes don't bother Fred Bruno. In fact, he relishes them—in a tongue-in-cheek sort of way. When a client affectionately dubbed Bruno and his colleagues at the Golden Valley-based Bruno Law "La Famiglia," the name stuck, as did the image it represented. "We encourage that stereotype," says Bruno, 65. "It instills fear in our opponents and confidence in our clients. And there is some truth to it—I'm a fighter, and I do my best work when I'm …
Tom Muck has made a career out of assembling the puzzle that is tax law
When it comes to tax law, there's rarely a simple answer. That's why it's become Thomas R. Muck's lifeblood. A shareholder at Fredrikson & Byron in Minneapolis, Muck is able to find the drama and nuance in the arcane details of tax law. "I like knowing a statutory system," he says. "It's like a puzzle." While Muck's primary arena is the Minnesota Tax Court, he has also become a familiar face at the appellate, supreme and federal levels on behalf of an array of big-ticket …
Bill Pentelovitch has been pushing Minnesota forward for nearly a half century
Even Bill Pentelovitch's losses get the job done. In 2012, Pentelovitch was representing—pro bono—a coalition challenging a proposed constitutional amendment that would require Minnesota voters to present valid, state-issued IDs at the ballot box. Penetelovitch and his team from Maslon argued that the wording of the amendment on the ballot measure was misleading. The state supreme court disagreed, saying the coalition had not been able to demonstrate an error in the amendment language …
Lymari Santana makes the most of every opportunity
Lymari J. Santana has been called on to wear many hats in her 49 years—student, military officer, paratrooper, JAG attorney; wife, daughter, mom, law partner and volunteer—and she's made them all fit. With Laurie Mack-Wagner, she currently runs Mack & Santana Law Offices in a space overlooking the Mississippi River in downtown Minneapolis. Over 18 years in private practice, Santana has cultivated a reputation for tenacity and smarts that has made her a star in Minnesota's family law …
Clayton D. Halunen aims to afflict the comfortable and comfort the afflicted
Clayton D. Halunen grew up in Virginia, Minnesota, the son of working parents: His father was an electrician for a railroad, and his mother taught and worked for St. Louis County. Both dealt with workplace issues: Halunen's father faced pressure to quit after a 42-year career, while his mother was repeatedly passed over for promotions that went to less-qualified male colleagues. Those experiences made an impression on Halunen, who eventually set aside his ambitions to be an architect to …
From South Korea to Japan to the U.S., the attorney has developed an international practice
Being in a band requires not only skill and passion, but the ability to communicate, listen and compromise—qualities also necessary to bring a business transaction to fruition. No surprise, then, that Inchan J. Hwang is accomplished in both pursuits. Hwang, 41, is a principal at Gray Plant Mooty in Minneapolis, practicing in international business law with an emphasis on mergers and acquisitions, corporate finance and capital markets transactions, corporate governance and securities law …
Former Gophers wide receiver Lee Hutton III traded in his pads for a thriving and diverse legal practice
Lee Hutton III, of counsel in the Minneapolis office of Zelle Hofmann Voelbel & Mason, has built the foundation of his legal career in areas such as product liability defense, complex commercial litigation and employment law. But that's not why TMZ and gossip columnists like C.J. want to talk to him. The most visible area of Hutton's practice is in the representation of athletes, trainers and others in professional and amateur sports—and one of those clients happens to be Kris …
How John Harper III did it
At this moment, Trevor Cook sits in a federal prison cell, serving a 25-year sentence for defrauding investors in a nationwide Ponzi scheme. One of his accomplices, Christopher Pettengill, is awaiting sentencing, while three others—Jason Bo-Alan Beckman, Gerald Durand, and Patrick Kiley—went to trial in April. John Harper III, one of the Messerli & Kramer lawyers who helped put Cook behind bars, takes little satisfaction in the role played in bringing Cook to justice. "There is no …
Find top lawyers with confidence
The Super Lawyers patented selection process is peer influenced and research driven, selecting the top 5% of attorneys to the Super Lawyers lists each year. We know lawyers and make it easy to connect with them.
Find a lawyer near you