Can Ukrainian Refugees Come to the U.S.?
Columbus, Ohio, attorney Dmitriy Borshchak sheds light on the situation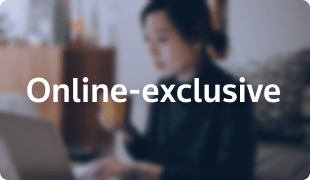 Super Lawyers online-exclusive
By Beth Taylor on March 14, 2022
The Ukrainian refugee crisis is personal for Columbus, Ohio, attorney Dmitriy Borshchak, who was born in Lviv and whose biological father—who still lives there—told his son last week that he was signing up to join the fight against invading Russian forces.
"I'm constantly watching the news," says Borshchak, who practices family law at the Law Offices of Dmitriy Borshchak. "He's got an iPhone that I got for him, but I'm constantly checking his location: Where is he, what is he doing? It's tough."
Because Borshchak's father is under age 60, he is not allowed to leave Ukraine, which is requiring men ages 18-60 to stay in the country in case they are needed for military action.
A Refugee Crisis
But at least 2.5 million Ukrainians have fled their homeland, most into neighboring countries such as Poland. The U.S. has said it will welcome the refugees, but the process is not a quick one.
Screenings and interviews are required, along with evidence of a valid fear of persecution due to being in a protected class, which includes race, religion, national origin, social group and political views. The current U.S. waiting list for asylum is extremely long. Borshchak hopes the U.S. will relax its refugee restrictions for Ukrainians, given the current crisis.
Temporary Protected Status
Ukrainians can seek temporary visas at American consulates, though those waiting lists are also lengthy. However, Homeland Security announced on March 3 that Ukrainians already in the U.S. by March 1 are eligible for Temporary Protected Status—giving them the right to live and work here for 18 months—while their county is at war. Also, ICE has suspended deportations to Ukraine.
Ukrainians represent the largest number of European refugees admitted to the U.S. in the past 20 years, according to a CBS News report. Borshchak came as a refugee to Cleveland with his mother in 1996 when he was 6 years old, under a program that at the time allowed members of minority religions from the former Soviet Union to emigrate. His family qualified because of its Jewish heritage.
Borshchak hopes he can eventually bring his father here.
"Right now, I'm filling out an application for my dad to be reconnected with me, but that's not the refugee program. If you come in through the refugee program, you are eligible for health insurance and government benefits. If, on the other hand, you come here as a reconnection with family, as I'm doing with my dad, you don't qualify for benefits, and I'm responsible for taking care of all his needs and wants."
For those hoping to bring Ukrainian relatives to the U.S., Borshchak recommends consulting an immigration attorney.
What Relatives Can Be Sponsored?
A U.S. citizen can sponsor, quota-free, their parents, a spouse, or unmarried children under age 21. For adult children and siblings, it is more difficult because quotas apply.
Standard Immigration Process for Relatives Abroad
* File Form I-130 with the regional office of CIS
* After approval, send documents to National Visa  Center
* Set interview with U.S. consulate
"If an American has a loved one there right now, they're feeling helpless, just like I'm feeling completely helpless," he says. "Unless a policy change is made, people are out of luck. It's much easier to just get on a cargo ship, go to the Gulf, get into Mexico and walk over the border. That is a much easier way to get into this country than trying to do it from Poland.
"You just walk over [the Mexican/U.S. border] and get caught and then you're brought into the country and you get processed. You may be released or you may be detained, you may be going back, but it's a clear pathway to get into the country."
Watching and Waiting
For now, Borshchak can only watch the news and look for texts from his father. He supports the sanctions that the U.S. and its Western allies have placed on Russia, but wishes they had been put in place years ago.
"We're doing the right things now, but it's more reactionary." He says. "In 2014, when Russia annexed Crimea, why didn't we do it then?"
Still, he says, "We can say you're responsible, you're responsible, you should have done this. But at the end of the day, it's Putin's invasion. It's Putin who's doing this."
Search attorney feature articles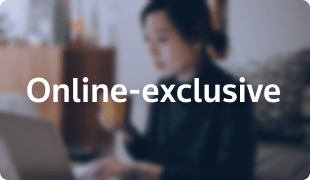 Featured lawyers
Helpful links
Other featured articles
Greg Howison raises grass-fed beef—but it's not on his dinner plate
Seattle lawyer Anne Bremner says missing woman's parents finally have justice for murdered grandsons
That's what David Blanchard hopes to do with two class action cases against UIA
View more articles featuring lawyers
Find top lawyers with confidence
The Super Lawyers patented selection process is peer influenced and research driven, selecting the top 5% of attorneys to the Super Lawyers lists each year. We know lawyers and make it easy to connect with them.
Find a lawyer near you