First Amendment Fray in San Francisco
Two SF attorneys champion a freelance journalist whose home was raided after he refused to name a confidential source
Super Lawyers online-exclusive on June 17, 2019
Updated on February 8, 2021
When the San Francisco Police Department raided freelance journalist Bryan Carmody's home in May and seized his reporting equipment and materials, press advocates were outraged. San Francisco attorneys Ben Berkowitz and Thomas R. Burke are representing Carmody in his battle with the police department.
Before the raid, SFPD Chief William Scott had suggested Carmody was involved in a conspiracy to obtain a leaked police report about the death of the late Jeff Adachi, San Francisco's former public defender. The PD had obtained warrants to search and seize items from Carmody's home. After the firestorm over the raid, Scott apologized, and Mayor London Breed ordered an independent investigation of police actions in this case.
"The search warrants all appear to be focused on learning the identity of Mr. Carmody's confidential source," says Burke, who has been working since May 10, shortly after Carmody was released from police custody, to prevent the SFPD from reviewing his client's materials and to get the department to return them. "Even the chief has, by now, expressed concerns about the warrants that were issued. … At this point, it is far too late."   
When Scott suggested, before the raid, that Carmody might have committed a crime by receiving the leaked report, Burke, who practices media and intellectual property law at Davis Wright Tremaine, contacted Berkowitz to handle any criminal issues that might arise.
Notes Berkowitz, who practices business and intellectual property litigation at Keker, Van Nest & Peters and is representing Bryan pro bono, "The First Amendment and the California Shield Law categorically prohibit what Chief Scott and the SFPD did in this case—the Shield Law protects the identity of journalists' confidential sources. Period.
"Chief Scott and the SFPD need to know that journalists won't be intimidated. They need to know that lawyers and law firms like ours will stand shoulder-to-shoulder with journalists when they're illegally targeted and surveilled by the government. The SFPD's actions are an assault on the free press and are plainly unlawful under the First Amendment and California's Shield Law."
The San Francisco Police Officers Association has called for Chief Scott's resignation.
"In the nearly 30 years that I've represented journalists, I've never seen such a repeated violation of a journalist's constitutional rights," says Burke. "None of these warrants should ever have been issued. SFPD should never have sledgehammered the front door of Mr. Carmody's home, placed him in handcuffs for over six hours and seized his entire newsroom.
"They should never have been able to obtain his cell phone records in order to track who he had been talking with, to help identify not only his confidential source but to impermissibly monitor his activities as a journalist."
All of Carmody's property has been returned, but Burke has filed a motion to formally quash the warrants that allowed them to be seized in the first place—and to prohibit the SFPD from using anything obtained during the illegal search.
"How the SFPD obtained these illegal warrants is one of the most disturbing aspects of this case," says Berkowitz. "Chief Scott's public comments have suggested that the SFPD did not disclose to the judges who signed the search warrants that Bryan was a journalist or that they were seeking information about a confidential source. If that's true, it's deeply troubling.
"We're living in a really troubling and alarming time for journalists in this country. We're witnessing daily assaults by people in power on the journalistic profession. We need to make sure that one thing journalists never get used to is raids of their homes and offices by armed police officers looking to uncover confidential sources. I'm deeply troubled by the San Francisco Police Department's decision to raid a journalist's home. The principle that's at stake is one that's fundamental to our democracy. The press must be free to investigate and report without fear of police intimidation. That's the principle we are fighting for and the statement we're hoping to send to the San Francisco Police Department."
Other Featured Articles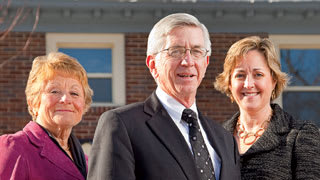 Family Law
After following in the footsteps of her parents, Ann and Ed, Kathleen DeLaney now leads the way Featuring Ann M. DeLaney, Kathleen A. DeLaney,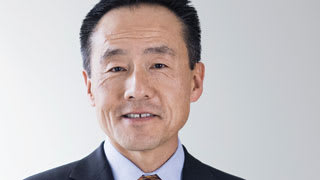 A Whole Different Ballgame
Tax attorney William Choi found his legal passion when he began representing nonprofits Featuring William C. Choi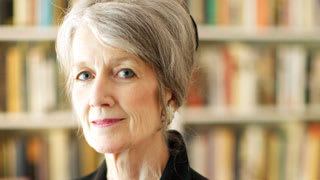 Morrow in the Middle
Williamsburg-based mediator Joan Morrow, who practices across the country, speaks about fundamental neutrality, navigating emotional minefields and going from gladiator mode to counselor mode Featuring Joan S. Morrow