Fueling Communities
Stokely G. Caldwell Jr. works with NASCAR's biggest names to give back
Super Lawyers online-exclusive on January 20, 2017
Updated on February 8, 2021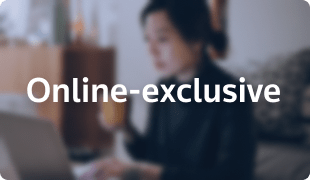 At the request of an acquaintance, Stokely G. Caldwell Jr. once brought a charcoal drawing to a client meeting to score an autograph. He handed the drawing and a Sharpie to his client, but the client begged off—to the Sharpie. "He said, 'This is a charcoal drawing signed in pencil by the artist—I need to sign it in
pencil
,'" Caldwell recalls. "It's going to look right with pencil.'"
Caldwell continues: "He thought about it and cared about something like that." The client? Former NASCAR driver Richard Petty, aka "The King."  
Caldwell, a sports and entertainment attorney with Robinson Bradshaw in Charlotte, has worked with NASCAR professionals for almost three decades. Along with Petty, Caldwell's clients include Dale Earnhardt Jr., Jeff Gordon, Kevin Harvick, Martin Truex Jr., Danica Patrick, Roush Fenway Racing and Wood Brothers Racing, to name a few.
From closing Gordon's lifelong contract with Hendrick Motorsports, to toasting the creation of Roush Fenway Racing, to being in meetings with "The Intimidator" Dale Earnhardt Sr., Caldwell's work has shaped momentous events in racing.
He also helps NASCAR stars give back, serving as a board member for the Dale Jr., Kevin Harvick and Martin Truex Jr. foundations.
"It's kind of a dual role," Caldwell says. "While I'm not there technically to represent them as a lawyer at the foundations, they're certainly expecting you to use your legal background and knowledge in planning contracts and activities to help support the foundations."
The Dale Jr. Foundation's work with Make-A-Wish is a favorite of Caldwell's. "It's amazing to watch Dale—who is a really a solid, great human being—zone the rest of the world out when he's there and just give all his attention and focus to the kids," he says.
While Earnhardt Jr.'s upcoming retirement means hands off the wheel for the racer, Caldwell thinks his community service engine will still rev along nicely. "I only see that increasing as he retires and his family life change," Caldwell says. "Those will be real positives for those people the foundation supports."
Catwalk for a Cause, put on by the Martin Truex Jr. Foundation, is also a treat for Caldwell. The annual fashion show in Charlotte brings the NASCAR community together to walk the runway with kids from the Levine Children's Hospital who are battling cancer. Caldwell says the foundation work became focused on cancer awareness and research after Truex Jr.'s girlfriend, Sherry Pollex, was diagnosed with ovarian cancer.
"The amazing thing is how they show up for each other," Caldwell says of the relationships between drivers. "It's not because they have to, it's because they want to."
Other Featured Articles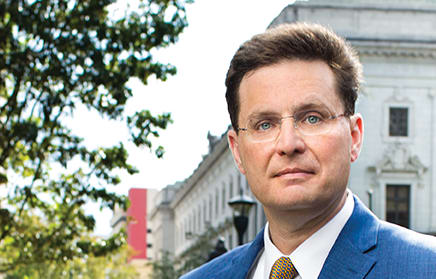 Direct Connection
How Jerry Glas develops his rapport with juries Featuring John Jerry Glas

Solo Success
Six attorneys share the ups and downs of building their own practice Featuring Rhyan Breen, Anitra K. Brown, Debra L. Foster, Jill S. Jackson, Ryan Stowe, Sonya Tien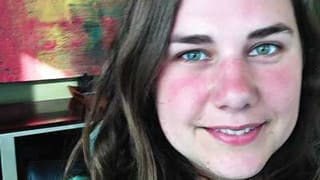 Good Behavior
Beth Hutchens' behavioral therapy background brings depth to her immigration practice Featuring Beth Hutchens