Hilarie Bass: Hitting the Ground Running
The new ABA president is tackling issues ranging from gender equity to fake news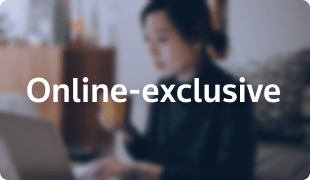 Super Lawyers online-exclusive
By Beth Taylor on October 9, 2017
True to form, Miami business litigator Hilarie Bass has wasted no time getting down to business in her new role as head of the ABA.
The co-president of global firm Greenberg Traurig, who began her term as Bar president on Aug. 15, is already addressing issues ranging from gender equity at law firms to homelessness among youth to reforms in legal education to the shrinking access to justice. She's even taken on fake news.
First, gender equity. Bass is launching a nationwide study to find out why so many women leave the legal arena by the time they're 50. By that age, Bass says, half the women who started their careers in law have walked out.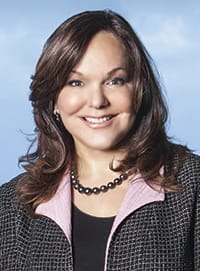 "You're talking about women leaving their profession at the height of their expertise and experience: a point where they have the greatest value to their clients and the greatest value to their law firms," says Bass. "Now, it's one thing if they're simply choosing to leave because they've decided they want to retire early or they'd rather do something else like starting their own business," she says. "There's nothing wrong with people who are literally making a decision to do something other than practice law. But you want to make sure they're voluntarily choosing that alternative, not because they perceive that the law firms are inhospitable environments at certain points in their careers."
Bass notes that women have no trouble these days getting hired at firms; the challenges, she says, arise when it comes to the number of women achieving firm leadership positions and equity partnerships. She is hoping the study will lead to specific recommendations for changes that firms can make to hold onto female talent.
Legal education is also a front-burner issue for Bass, who has assembled a Commission on the Future of Legal Education to come up with suggested reforms. One problem involves Bar tests. "Passage rates are down, and that's a concern," she notes. Another is the need to better equip future lawyers with the skillsets to succeed in a rapidly changing environment with advanced technologies such as artificial intelligence.
Education has always been a high priority for the University of Miami graduate, who gave her alma mater $1 million toward scholarships in 2014.
"I went to law school on a scholarship," she explains. "That made a tremendous difference in my ability to finance my education. So, of course, given the success I have had my career, I want to pay it forward and make sure that there is scholarship money available for other deserving students in the future."
Bass is also a strong proponent of access to justice. "People without economic means [should] feel like justice will be dispensed to them in the same way that it's dispensed to people who have more money," she says. This emphasis intersects with her focus on education. She wants law schools to expand programs giving students credits for doing pro bono work. In addition to providing more assistance to the needy, this will help initiate future lawyers into the strong tradition of doing community service.
"Lawyers, more than pretty much any other profession, are very involved in their communities," Bass notes.
One area of her own involvement is assisting homeless youth. "On the domestic front, we're really providing direct representation," she says. "On an international scale, we're more focused on providing implementing principles for the U.N. Treaty on Rights of Children, which is something that most of the world has adopted."
Finally, fake news: Bass is fighting back against it with a website called abalegalfactcheck.com.
"People do need to know that there's a place they can go to ask questions about legal issues in the public discourse and know that they're going to get a definitive answer that's accurate," she says. "Whether it's an issue of, 'Is hate speech outlawed in the United States?' or 'Can an NFL owner fire a player because he doesn't behave in a particular way?'—whatever the issues are that are in the media on a daily basis, we're picking a few critical ones each week and explaining what the actual law states."
It's a bit early in her presidency to start talking about legacy, but looking ahead, Bass keeps it simple: "to make the justice system and the legal profession better than they were when I found them."
Search attorney feature articles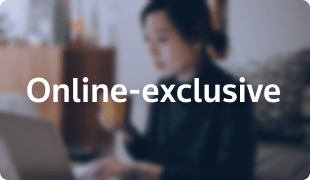 Helpful links
Other featured articles
To this Columbus lawyer, it's all about listening before jumping in
Pierce Hamblin's tactical weapons include humor, listening skills and powers of persuasion. Plus an Elvis shrine
Making a Murderer has brought him, and the justice system, to the national stage
View more articles featuring lawyers
Find top lawyers with confidence
The Super Lawyers patented selection process is peer influenced and research driven, selecting the top 5% of attorneys to the Super Lawyers lists each year. We know lawyers and make it easy to connect with them.
Find a lawyer near you