Inside the White House, with Shawn Holley and Kim Kardashian
How the LA attorney and her client helped free Alice Marie Johnson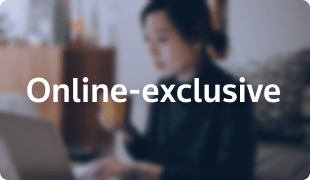 On June 6, President Trump commuted the life sentence of Alice Marie Johnson, a 63-year-old grandmother, who had already served nearly 22 years in federal prison for a first-time drug offense related to cocaine distribution. Ms. Johnson's cause had been championed by, among others, Kim Kardashian, who, with her attorney Shawn Holley of Kinsella Weitzman Iser Kump & Aldisert in Los Angeles, visited the White House the previous week.
Ms. Holley spoke with us about those events on Monday.
---
How did the White House visit come about?
Back in October, Kim forwarded an article to me about Alice. And she said, "Let's try to help this woman to see if we can get her out of prison, because Alice's story is really compelling. And you can just see what a lovely person she is."
I looked into her case and saw that one of the organizations that had been championing her cause over the years was CAN-DO, a clemency organization. And we just started working together and figuring out what paperwork we needed to get together for Kim. On her end, Kim contacted Ivanka Trump, who put her in touch with Jared Kushner. There were times when it seemed like there was a lot of momentum and things were happening quickly; other times, there was a lull. But ultimately, we were working to get Mr. Kushner the things he said he needed to get before the president.
Such as?
Alice has a number of letters of support—including from the warden, which is very unusual, and state legislators—just hundreds of letters of support. They wanted all of that. Some of the records from her file—she didn't have any infractions the entire time she was in prison. She became an ordained minister, she learned hospice care. Any possible certificate of learning or rehabilitation that was offered there, she took and passed. She was the playwright in the prison. We got all of that together to provide to Jared and ultimately to Mr. Trump.
And when did the White House say "Come on by"?
There were lots of stops and starts. Ultimately, we were given the date of May 30. That happened to be Alice's birthday, so we felt that was a good sign.
We spent all of our time on the plane—most of it, anyway—strategizing, going over our file, and looking at the things we wanted to emphasize. We were in a little briefing room before we went in to see the President. We met with Jared and his associates and talked a bit about what was the most important things to emphasize. About five minutes later, we went in. There were five chairs arranged in front of the President's desk, for Jared and his associate, me and Kim, and the White House counsel, Don McGahn.
Had you been to the Oval Office before?
No. There's no way, really, of preparing yourself for the experience of being in a room like that. I'm sure we were all a little nervous, but also very excited because we had been planning for this meeting for seven months.
We talked with the President for probably 20 minutes. There was some friendly chitchat in the beginning, then he said, "Tell me about this woman that you guys are here about." But he obviously knew about her ahead of time because he pretty quickly said, "I think we should let her out."
Did he ask any other questions?
Really, nothing—other than how long had she been in there. Kim talked about the emotional part of it, and the mistake that she'd made that she—Alice—had accepted responsibility for. I talked about her life prior to going to prison and the life that she will have upon her release from prison. We both talked about her stellar record in prison, which was significant because there was really no reason for her to think she was getting out. It was life without the possibility of parole. So she did all of these things in prison without any realistic expectation of ever getting out. It was just because that's who she is.
Kim and I went to meet her and her family last week. She comes from a very impressive family. She herself was very impressive: She was in management at FedEx for many years before she lost her job, and then her husband left, and then her 12-year-old son died—a number of bad things happened that caused her to make a bad choice out of desperation. She doesn't say that to excuse herself. She made the decisions that she made, and they were the wrong decisions, and she accepts that. But the point is, she was an upstanding citizen with no record at all, and she comes from a family of very accomplished people.
I just wanted the President to know that he's not taking this huge risk on letting someone like her out.
You saw Ms. Johnson last week?
We went to her sister's home in Mississippi, just outside Memphis. It's a very, very big family. It was lovely because we had only spoken with her on the phone, many, many times. But to meet her in person was incredible.
Anything else stand out about the Oval Office visit?
It was clear that White House counsel, Mr. McGahn, had some concerns and reservations. But it's clear that the President ultimately prevailed, from his point of view, over that of Mr. McGahn.
Afterwards, what was the conversation like between you and Kim?
We met with Jared and Ivanka after. I think the three of us who had been in the room—me and Jared and Kim—felt it went as good as it could have gone. So, to that extent, we were pleased. We were pleased with his response, and now it was just a matter of waiting.
Where were you when you heard?
I was in trial in St. Louis, representing Reggie Bush in a case against the St. Louis Rams …
Which you won.
… which I won. We were still at the trial when I got a text from Kim, which said that she had just heard from the White House. So I left the courtroom and went out to talk to her, and get the other lawyers on the phone and get Alice on the phone.
Did Ms. Kardashian receive notice from the White House prior to the press release?
Yes. The President called her directly and told her he was signing paperwork and that she could tell people. And then as we were on the phone, I started getting news notifications that he had signed. That it was happening.
Ms. Kardashian has talked about wanting to become an attorney herself.
She's always had an interest in the law and investigation. Over the many years that we've known each other, she has called me periodically to ask questions about what she would need to do in order to be an investigator or a lawyer. But maybe this victory has caused her to see where she can be most useful. She can be extremely effective in achieving justice for those in need without a law degree.
This interview has been edited and condensed.
Search attorney feature articles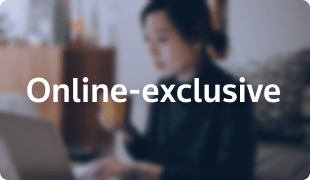 Featured lawyers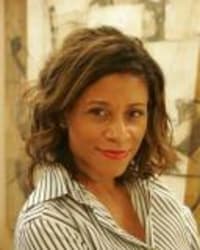 Top rated Criminal Defense lawyer
Kinsella Holley Iser Kump Steinsapir LLP
Los Angeles, CA
Helpful links
Other featured articles
Before April Hollingsworth fought for employees' rights, she was an adventurer with no clear path in sight
How Ryan O'Connor and a team of attorneys changed Oregon law
How the $1.1 billion Surfside condo collapse case settled so fast
View more articles featuring lawyers
Find top lawyers with confidence
The Super Lawyers patented selection process is peer influenced and research driven, selecting the top 5% of attorneys to the Super Lawyers lists each year. We know lawyers and make it easy to connect with them.
Find a lawyer near you