John Beach's Personal Film Fest
If he had reign over The Nick's projectors in Columbia, here's what he'd screen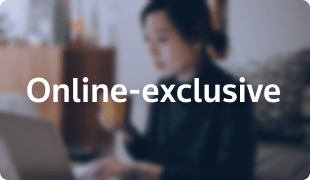 Super Lawyers online-exclusive
By John F. Beach on February 4, 2021
For decades I have been a massive fan of the Nickelodeon Theater: Columbia, South Carolina's only art-house movie theater. I have been enjoying movies there since the 1980s (it was founded in 1979), served on The Nick's Board of Directors in the 2000s, and cheered them on and provided modest financial support as the Nickelodeon established itself at its "new" location in the 1600 block of Main Street. I believe The Nick's brave move, which occurred in 2012, has been one of the main components driving Columbia's recent Main Street renaissance. The Nickelodeon now serves as one of Columbia's major cultural anchors, drawing more than 70,000 movie-goers annually to a diverse selection of films, festivals, and educational opportunities.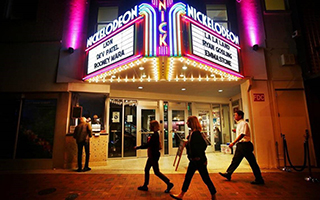 Knowing my love for the Nickelodeon, Super Lawyers has asked me to tell them what movies I would screen if the Nickelodeon gave me the movie theater for an entire day. As I write this, we are still in the grips of the COVID-19 pandemic, which means if I were to experience such a fantastic opportunity, I could only share it with a very small handful of my friends. I would work with The Nick to include as many people as safely possible, while only requesting plenty of popcorn and access to The Nick's usual array of fine beverages.
So here's my slate: A wonderful day at one of my favorite places, filled with camaraderie and about eight hours of movie fun.
Metropolis (German, 1927)
My personal film festival begins with a silent film by the accomplished German director Fritz Lang. Metropolis focuses on class struggle and the growing early-twentieth-century dominance of the machine age. Due to beautifully stylized scenes showcasing art deco and futurist design, Metropolis feels very modern—not like a movie made almost 100 years ago! Numerous versions of this film have been made. However, until 2010, all were shortened and severely edited versions of the original, which was withdrawn from circulation immediately after its release and considered lost forever. I would bypass the intriguing 1984 version, with a score performed by artists like Pat Benatar and Freddie Mercury, and, instead, select the full-length version released in 2010. This edition restores the full-length original from a copy found buried in a Buenos Aires film museum in 2008.
Monty Python and the Holy Grail (British, 1975)
OK, an admission here: I have never watched this movie start to finish. I know that makes me a philistine to the cult-like fans of this British comedy, but there it is. Sure, I have seen pieces and parts of this film. But never the entire work. I am very much looking forward to experiencing the terror of the "killer bunny" on a big screen!
Free Solo (American, 2018) 
After a hearty laugh, we now shift to intensity and adrenaline. I have watched Free Solo in my home theater and found it to be 77 of the most gripping, tension-filled minutes of cinema I have ever witnessed. But, I have not seen this film on a big screen. It is going to be stunning, in all of its high-definition, chalk-caked, fingertip-bleeding glory.
The Ladykillers (British, 1955)
I finish off our one-day film festival with some more British comedy (the original, not the 2004 Coen brothers' remake). Another film I have never seen, but a film many consider to be one of the funniest movies ever. This black comedy about crime and bumbling—and, inevitably, punishment—showcases Alec Guinness at the height of his comic talents and a young Peter Sellers in his first feature film. What is not to love? 
Search attorney feature articles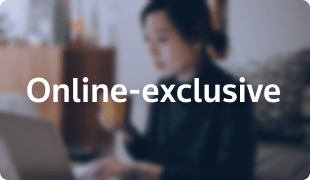 Featured lawyers
Helpful links
Other featured articles
Family attorney and novelist Christine Whitehead sees herself in her characters
International tax attorney Rob Misey Jr. discusses his exploits as a movie extra
Former Navy nuclear propulsion engineer Alfonso Chan is a 'workhorse'—and 'crazy smart'
View more articles featuring lawyers
Find top lawyers with confidence
The Super Lawyers patented selection process is peer influenced and research driven, selecting the top 5% of attorneys to the Super Lawyers lists each year. We know lawyers and make it easy to connect with them.
Find a lawyer near you