Legal Community Mourns the Passing of Talbot "Sandy" D'Alemberte
The Tallahassee lawyer's legacy includes service as president of the ABA and of FSU, and as dean of FSU College of Law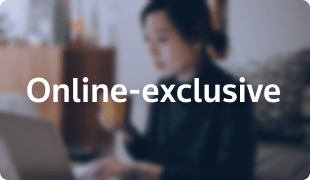 Super Lawyers online-exclusive
By Beth Taylor on May 21, 2019
Florida lost a true legal icon with the May 20 passing of Talbot "Sandy" D'Alemberte, 85, who served as president of the ABA in 1991-1992. D'Alemberte was also president of Florida State University from 1994 to 2003, and dean of FSU College of Law from 1984 to 1989.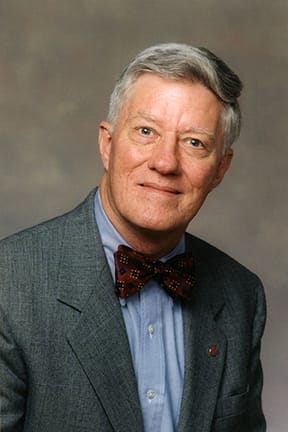 "I've known Sandy for the last 50 years of his life," Sen. Bob Graham says. "He was a man who brought excellence to whatever undertaking was his day's work. When we were both young legislators and the state was rewriting its constitution, the topic of the judiciary was purposely withheld from the basic reform of the balance of the constitution primarily so that Sandy could bring his full knowledge of the law, his passion for justice, to a 20th-century constitution for the state.
"As dean of Florida State University law school, his passion was excellence in all aspects of the academic program, and his decade as dean of the law school is now reflected in the enhanced quality of the Bar across the state of Florida. He subsequently became president of the university, and in that position, he elevated FSU to a state university of distinction and has challenged other universities across Florida to step their game up to match what he has brought to FSU."
D'Alemberte's daughter, Gabrielle Lyn D'Alemberte, practices aviation law at The D'Alemberte Trial Firm in Miami. "Each and every story was an opportunity for justice, and we were compelled to do right by the world," she says. "He was a constant reminder: 'As a D'Alemberte, it's your obligation to contribute.' … He constantly reminded us of who we came from and the work we must do to live up to his expectations of service and helping people less fortunate. He was a role model for inclusion and diversity from Day 1—long before it was in vogue."
While in the hospital for recent knee surgery, D'Alemberte received a request for help with a post-conviction appeal from someone who did not know he was ill. D'Alemberte did not even know the man. "My dad literally edited the 250-page brief from his hospital bed," she says. "Ten days ago (when I last saw him in person), he was still recovering from surgery but had his laptop on his legs and was sending out his typical 300 to 400 daily emails with 'marching orders' for family and friends of what we need to become involved with, what political fights we need to take on, and what candidates or legislative efforts we need to spend our resources on."
D'Alemberte is quoted in the upcoming 2019 issue of Florida Super Lawyers, in which he praised feature subject Frank Scruggs. When Scruggs was fresh from law school, D'Alemberte helped hire him, making Steel Hector & Davis the first major Miami firm to bring in an African American associate.
Scruggs says, "Sandy D'Alemberte was immeasurably generous, boundlessly imaginative, inexhaustively energetic, yet humble, clear-speaking and genuine. He exhibited deep concern for the well-being of other people and true determination to improve their lives."
Thomas Julin worked with D'Alemberte for many years, first at Steel and Hector, and later at Hunton & Williams. Julin met D'Alemberte when the older attorney volunteered to help Julin, then editor of the student newspaper at UF, with a public-records issue.
"He was superhero to many and looked the part," Julin says. "Charisma and charm were his endearing qualities and his ideas always captured your imagination. He doled out assignments to me, and everyone he knew, that would enrich their lives."
In a statement, FSU President John Thrasher remembered D'Alemberte: "He was a person of great integrity with an abiding sense of social justice who made a difference in people's lives here and around the world through his defense of the First Amendment and advocacy of human rights. He loved Florida State University and left a lasting legacy through his dedication to academic excellence and research, diversity, campus beautification and historic preservation, and support for the arts and culture."
D'Alemberte served in the U.S. Navy Reserve before attending University of Florida's law school. He then went to work at Steel Hector and Davis in Miami; and in 1966 was elected as a progressive Democrat to the state House of Representatives, where he helped reform the criminal-justice system and improve public-records access. He was on the judiciary committee, and hired as staff director Janet Reno, who would go on to become U.S. Attorney General.
When D'Alemberte became dean at FSU law school, he turned his focus to education, though he remained active in politics and the law. In 1990, he married lawyer Patsy Palmer, and they opened a firm together. It was while returning home from the hospital with Palmer after his knee surgery that D'Alemberte unexpectedly died.
D'Alemberte's legacies include his successful effort as a media lawyer to make Florida a pioneer in allowing cameras in the courtroom; and his involvement as president of the ABA in creating a program to help former Soviet states develop democratic institutions.
"His greatest legacy may be championing cameras in the courtroom," says Julin. "The rest of the country followed his lead."
In his free time, D'Alemberte loved to fly his seaplane and sail—though daughter Gabrielle recalls that the latter often ended in running aground. "It didn't bother him a bit," she says. "He loved the adventure of it all. But mostly he loved his work, his clients, his call for justice."
D'Alemberte is survived by his wife, Patsy Palmer; daughter Gabrielle Lyn D'Alemberte; son Josh D'Alemberte, and several grandchildren.
"I'm blessed by having had Sandy's friendship for many years," says Sen. Graham. "So are hundreds, if not thousands, of persons who had the privilege of knowing and working with Sandy. It is an enormous loss to our state, but he leaves us a heritage of greatness."
Search attorney feature articles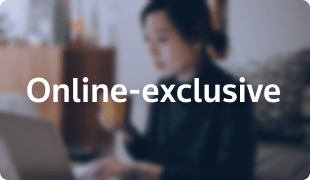 Helpful links
Other featured articles
How Tara Knight and Hugh Keefe became Connecticut's criminal law power couple
Joe Monahan's ongoing campaign for mental health and people with disabilities
Employment lawyer Diane King takes on big companies like Lockheed Martin
View more articles featuring lawyers
Find top lawyers with confidence
The Super Lawyers patented selection process is peer influenced and research driven, selecting the top 5% of attorneys to the Super Lawyers lists each year. We know lawyers and make it easy to connect with them.
Find a lawyer near you