'Life Feels Different'
Steve Sidman on the questions restaurateurs and chefs have during the COVID-19 pandemic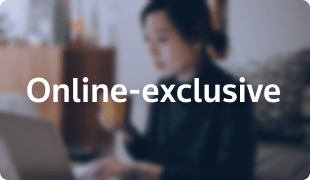 Georgia attorney Steve Sidman represents chefs and restaurants throughout the country— Atlanta, Chicago, Nashville, New Orleans and New York. We recently spoke to him about the turmoil caused by the COVID-19 pandemic to the restaurant industry and to business generally.
---
What are the main questions your clients are asking in the midst of this pandemic?
To a one, every chef or restaurateur that I have spoken with has first expressed concern for anyone other than themselves. Their primary concern is for their work family and what the economic impact is going to be—what sorts of adverse effects this will have on their staff, on their team. I would say their most acute concern is how to help their hourly wage earners.
What I've also noticed is that people are pivoting and trying to come up with creative and practical and healthy—in both the literal and philosophical sense of that term—solutions to just keep things going, and to serve their communities and customer bases as well as they possibly can.
Are most of your clients shifting to a takeout model?
Certainly to the extent it's allowed under law, I would say yes, most of them are, especially now that many municipalities are allowing them to sell alcohol in closed containers as part of a food order, and that food service is, of course, deemed to be an essential one. They've been reconfiguring and simplifying their menus, and they've been exploring technological efficiencies in making it as easy as possible for the customer to place an order, pay for the order, have the order delivered to them in some way that is safe for everyone involved.
Just as a practical matter, they've been looking into issues of potential liability or other exposure for having their own employees serve as delivery people. If they have employees that want to come to work, for example, and they're still able to stay open, what sorts of policies and procedures can they, or must they, put in place? Can they require workers or customers to have their temperature taken beforehand? What is their obligation in terms of personal protective equipment for employees?
Can they require them to have their temperature taken? Or does it differ state to state?
It differs by jurisdiction, but it's also a matter of federal law and regulation. And I'm not a labor and employment specialist, but there are a number of different federal considerations. Just as an example: There are even considerations under the Americans with Disabilities Act and the Rehabilitation Act—whether or not a potential employee is in a high-risk category for having contracted the virus. We have people that are dealing with: What is a reasonable accommodation under the Americans with Disabilities Act? What obligations are imposed under the ADA? At what point can your customer-facing employees be required to wear protective masks?
It's also a question of: At what point are you looking to the W.H.O. or C.D.C. for guidance, and at what point do you have to cross over into the interpretation of the applicable federal or state law?
This is your office phone. Are you still in the office?
We are.
Is there a plan to work from home?
Carlton Fields as a firm has given everyone the choice and ability to work from home—and technologically we've had the capability to work from home since well before I got here—but they're leaving it up to individual choice. I literally am not near anyone in my office. I am able to get from my car to my office chair without using my hands, or without having any close human contact. We're all being very responsible about it. Surfaces are sanitized regularly; hands are washed frequently and vigorously. No one's socializing in any way other than waving to one another down the hall. But we've got clients that have significant legal issues arising out of our current circumstances and also we've got business as usual to get done. And, in the city of Atlanta, legal services have been deemed "essential" under Mayor Bottoms' executive order.
What's it like commuting now?
What is normally a 30-minute commute during rush hour is now an 8-minute commute. Life feels different.
What's the most difficult aspect of all this for you?
It's a personal one. Because everything is so fluid, and because there's such anxiety from so many different angles, the biggest challenge is trying to provide a sense of continuity and assuredness and meaningful, practical advice in the face of the unknown. By the same token, it is precisely for those reasons that I am in the office right now. We're here to help.
But the human toll hit home today. I learned this morning that a new friend and client, the beloved and internationally renowned Chef Floyd Cardoz, had just succumbed to the virus. That put the importance of this work in an entirely different perspective.
For more information and articles for legal professionals navigating COVID-19 as it relates to their law practice and clients, visit FindLaw's COVID-19 resource center or visit superlawyers.com/articles (search for COVID-19).
Search attorney feature articles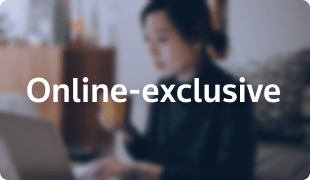 Featured lawyers
Helpful links
Other featured articles
In 2009, Mark Lewis was working from home and selling assets; within two years, he helped uncover the biggest scandal of the 21st century
How Donald Lomurro and Christina Harvey got the state Supreme Court to consider a path back for disbarred lawyers
Danny Abir's journey from Iran to building law firms
View more articles featuring lawyers
Find top lawyers with confidence
The Super Lawyers patented selection process is peer influenced and research driven, selecting the top 5% of attorneys to the Super Lawyers lists each year. We know lawyers and make it easy to connect with them.
Find a lawyer near you