New York State of Mind
Four New York lawyers talk about how the COVID pandemic is affecting real estate, estate planning, employment and bankruptcy law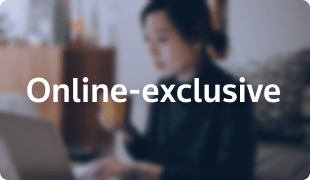 How is the COVID-19 pandemic affecting your practice area?
Real Estate
"In my 35 years of practicing law in New York state, I've never seen anything like it. I'm getting multiple calls and emails, daily, from people and companies looking to get out of their commercial and residential leases. Even the purchasers of luxury condos are looking to rescind deals and are no longer willing to consummate their multimillion-dollar real estate transactions. It's impacting everyone—from international designers who are having difficulty justifying the millions in rent, to the college student who no longer wants to stay in the city because all classes are now being conducted remotely. And the unease is not just because of COVID, my friend. The flight is also attributable to the local increase in crime (an uptick of some 30% according to recent media reports), a dramatic decrease in public services (such as policing and garbage removal) and the threat of increased taxes. That's making this a real estate tsunami of unprecedented proportions. A perfect storm."
 —Lucas A. Ferrara, Newman Ferrara, and adjunct professor at New York Law School
Estate Planning & Probate
"Our practice has never been busier. People are sitting at home thinking about their families and how best to protect those they love. They are also thinking about their businesses and focused more on succession planning. I have heard from old and new clients, all of whom want to get their affairs in order. In general, people are expressing a lot of anxiety about the ever-changing federal and state tax laws, and clients are asking about the best ways to transfer assets down one or more generations. The rare combination of devalued businesses, record-high gift tax exemptions and record-low interest rates makes this a very unique time to do estate planning. And the fact that the courts were actually closed has led us to rely much more heavily on pour-over wills and revocable trusts for any client who wants to include continuing trusts for their spouses and/or descendants as part of their estate plans."
 —Jessica Galligan Goldsmith, Kurzman Eisenberg Corbin & Lever, White Plains
Employment-Labor
"There are concerns about safety conditions, and the protection for that varies by state law. New York does not have a robust whistleblower statute, so someone could raise certain concerns about safety issues at work and not necessarily be protected against retaliation. With everyone having worked from home for so long, it can make it more difficult for an employer to claim that working from home—part time or on a temporary basis—is not a reasonable accommodation for a disability. There are also going to be a lot of businesses that are laying people off or reducing salaries or making other negative changes in response to pandemic conditions—but such decisions can still be challenged. If an employer has to lay off 10 employees, that's one thing. If it's the 10 oldest employees, it still may be a violation of the law. Don't just take such decisions at face value: 'Oh, it's COVID.' Is there a pattern in terms of who was or wasn't selected? If it's a layoff, and the person is over 40, they should get certain information about who was or wasn't selected. If it's a reduction in salary, the employees wouldn't necessarily get that information, but they might know from talking to colleagues whether this really was across the board or whether certain people were targeted. Were there other comments about that protected characteristic prior to this? Was there other evidence that certain people were being treated better than other people? Just look at the patterns."
—Anne L. Clark, Vladeck, Raskin & Clark
Bankruptcy: Business
"Certainly things have been busy in our field since the pandemic began. My sense is the pace of new Chapter 11 cases has decreased a bit recently, but I think this is a temporary reprieve. How temporary will depend on what Congress does about a stimulus package. In any event, I do believe that a second wave of bankruptcy cases is in the future. There is simply too much debt in the system and too many structural changes—as in the retail industry—for there to be no reckoning. Businesses, consumers and government all seem overextended. So far, many Chapter 11 cases have arisen in industries burdened by structural changes before the pandemic, such as retail and energy, and I would expect a broader range of industries to be impacted in the next wave. The good news is that the people in my field are used to dealing with problems that seem insurmountable. The Chapter 11 process and out-of-court restructuring practice often allow for the preservation of more value than might otherwise be recoverable. Jobs are often saved that were on the verge of being lost. Debt can be rationalized and businesses preserved. All of that provides a basis for an eventual strong economic recovery."
 —Richard E. Mikels, Pachulski Stang Ziehl & Jones
Search attorney feature articles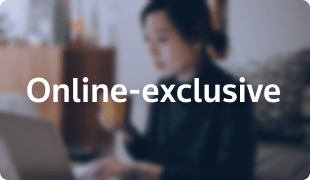 Featured lawyers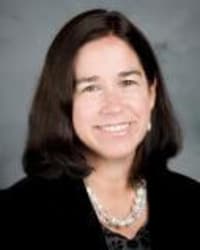 Top rated Estate Planning & Probate lawyer
Kurzman Eisenberg Corbin & Lever, LLP
White Plains, NY
Helpful links
Other featured articles
The Houston attorney's talents include a strong work ethic, natural connection with juries, technological savvy, deep faith, photographic memory—and even acting chops
Her approach to folk painting and family law is just right
Advocating for the marginalized is Will Hoch's calling
View more articles featuring lawyers
Find top lawyers with confidence
The Super Lawyers patented selection process is peer influenced and research driven, selecting the top 5% of attorneys to the Super Lawyers lists each year. We know lawyers and make it easy to connect with them.
Find a lawyer near you