Prospering in a Pandemic
Culture is key for Albany law firm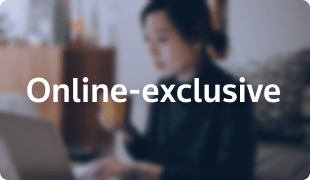 It's late on a Friday afternoon at the Albany office of Monaco Cooper Lamme & Carr. Partner Adam Cooper is enjoying a cold beverage as he admires his WWE Championship Belt, earned as the reigning office champion of the dart board. 
Fellow founding partner Jacob "Jake" Lamme delivers a crisp strike to the cue ball and scatters the balls across a pool table replete with the firm's initials emblazoned across the gray felt. 
Staff and attorneys mingle about the room, a sort of clubhouse in the middle of the chaos as partner Mackenzie Monaco fires up her Spotify, selecting the "walk-up" playlist. 
"Everyone had to pick a song that would be their 'walk-up' music," she explains. It was one of many team-building activities Monaco has orchestrated as she invests in building a culture to keep the 18 employees of the young firm connected. 
"We have people here who are at different points and different places in their lives," Monaco says. "The games, the happy hours, the culture-building things we have done really just make people all feel part of the same team." 
When Monaco, Cooper, Lamme, and partner Brian Carr left their law firms at the end of 2019 and set out to start a young, nimble and progressive firm, this was exactly what they had in mind. 
"If they [employees] have a more positive experience coming to work, they are going to work harder and work smarter without even knowing it," Cooper says. "That is a win-win for everyone." 
Don't let the darts, pool table and cold beer fool you: behind the collegial comradery is a talented group of litigators that have exceeded even their own lofty expectations since launching the firm in January 2020. 
"We really didn't know how many clients were going to come over with us to the new firm," Monaco says. "You make those calls, and you hope." 
In the end, Monaco says with one exception, every client followed them to the new firm.
"We found ourselves with a lot more work than we were really expecting, and we had to react quickly to that," she says. "We were not going to allow a dip from old firm to new firm in the service we were providing and the responsiveness to our clients." 
The timing could have been better, Carr notes. 
"When we opened in January 2020, we obviously could not have anticipated the global pandemic that COVID-19 delivered. Our firm was only 10 weeks old when New York shut down," he says. "However, with the best group of employees, the loyalty of our clients, and the support of community businesses and banks, our brand-new firm was not only able to survive but we thrived." 
And it grew. It took just six months for the firm to outgrow its office space of 2,700 sq. ft. in an understated commercial building intentionally distanced from the office towers that fill out the skyline of downtown Albany. In came the sledgehammers, down came a few walls, and soon the firm occupied 6,000 sq. ft., a move necessitated, in part, by a doubling of its attorney headcount in the first year. 
Sixty percent of Monaco Cooper Lamme & Carr's attorneys are women. At his former firm, Lamme was the partner-in-charge of the diversity intern initiative in conjunction with the Albany County Bar Association. 
"Diversity is important across the board, whether it is male, female, racial diversity, really all areas of diversity," he says. "If you limit yourself in diversity, you are doing a disservice to your firm and to every potential client." 
Monaco says the effort to bring the best female litigators to the firm is an intentional one. 
"We are always on the lookout," she says. "But also, they have come in and knocked our socks off and are kickin' ass." 
Thanks in part to the culture that is the backbone of the firm, Monaco says, "We genuinely like each other and enjoy working together." But she admits there's still some room for trash talk in between prepping for the next court appearance. Asked who the best pool player in the office is, Lamme says,"Easily me." Cooper stipulates the fact, though he says it's only because the pool table came from Lamme's house. 
"He would say it's not the same because it has new felt on it, but it still gives him an advantage," Cooper says with a chuckle, before quickly reminding everyone that he still maintains the championship belt in darts. 
Happy hours, competitive darts, an office pool shark—it all translates to a law firm that is more family than colleagues, and a client base that benefits from the post-pandemic, culture-driven practice. 
"The legal landscape has changed a lot in recent years, certainly here in the Capital Region," Lamme says. "You have to build a foundation of young talent and a strong culture that creates a firm young attorneys want to be part of, and that is what we have tried to do with MCLC." 
Cooper agrees, adding that while culture is important, the firm's long-term commitment comes down to client care. 
"We started the firm with client costs and client services in mind," he says. "We don't have an office filled with leatherbound books and rich mahogany, and because we keep our costs down, we can pass those savings on to our clients by offering more competitive rates than the larger firms."
Search attorney feature articles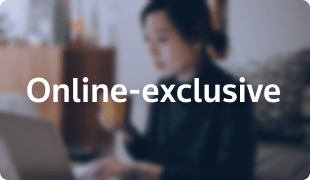 Featured lawyers
Helpful links
Other featured articles
Why Catherine Mohan helps immigrant children and families
Michelle Suskauer relies on persistence—and niceness—to bring people around
Cannon and Dunphy have built powerful legal careers from lessons they learned growing up in Wauwatosa
View more articles featuring lawyers
Find top lawyers with confidence
The Super Lawyers patented selection process is peer influenced and research driven, selecting the top 5% of attorneys to the Super Lawyers lists each year. We know lawyers and make it easy to connect with them.
Find a lawyer near you