Seven Questions With Lloyd Shefsky
The author takes us inside his new book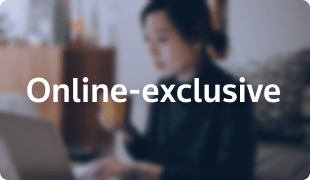 Super Lawyers online-exclusive
By Ross Pfund on December 26, 2017
In November, Chicago-based attorney Lloyd Shefsky of the Taft Law Firm published his third book: Visionarie$ Are Made, Not Born, in which he's interviewed business luminaries such as Ross Perot and USA Network founder Kay Koplovitz to discover the secrets to their success. We recently caught up with Shefsky to get the inside scoop on the book and his writing process.
Where did the idea for the new book come from?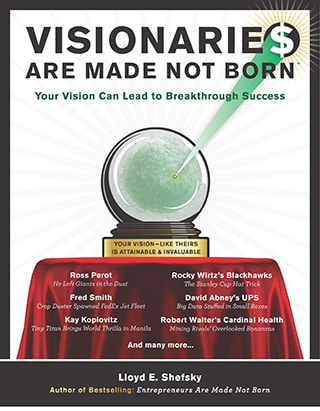 It's one of these strange things. I went into the interviews and probably did almost half a dozen interviews going in a different direction. It suddenly struck me that not just those half dozen that I interviewed, but the hundreds of people I've interviewed and maybe thousands that I've dealt with in other capacities over the years, that this visionary thing was a very important element of it and totally misunderstood.
The reality is it's something that's been plaguing me for decades, because every time you read about a Steve Jobs or an Elon Musk, all great visionaries, amazing visionaries, but misunderstood. First of all, people assume that these were God-given qualities when the reality is they developed that visionary capability along the way—each in their own way and each to a different point and capacity.
I divide it into two parts. The first part of it is there are people who kind of think it's a God-given or nature-given capability. And if you feel that, you're never going to try it (you've either got it or you don't), why would you bother working at it?
The second thing is there are people who are very smart and very capable who just don't want to work hard. That's just a life choice. When I was teaching, I would tell the graduate business students "Nobody likes homework, nobody's ever liked homework, and I'm sure you hate homework and have all the way from first grade on, but the truth is none of you have ever done homework. All you've done is learned how to do homework. Real homework is when nobody gives you the assignment, nobody tells you what you're supposed to solve, nobody gives you the timeframe or resources to look through. That's homework."
The people that I interviewed, by and large, did just that. They did extraordinary homework, some off-the-charts homework, and not anything like what you and I normally would think of as homework, but it was, indeed.
How are you able to secure the interviews with these big names?
A lot of pleading and praying. Some of them I knew; some of them I've been involved with in business; some of them I didn't know from Adam.
Did you learn anything from the experience of writing your previous books that helped you with this one?
I learned several things. The first is limit the number of interviewees. For the first book, I interviewed 250 people. It took me years just to interview people, but more importantly, remembering and pulling it all together in the right way was very difficult.
The second book I did 26, and the third book 15. In the second book I had themes in chapters and then two or three people in a chapter. This time I decided that every chapter would be a person or a company.
Hopefully you learn something about writing. There have been a number of people who have read all my books and have said that the writing style has progressed nicely, or dramatically, as one guy put it, which tells me they really didn't like my first book.
What is your writing process like? Have you picked up any good habits?
I have only bad habits. I drink a lot of coffee; I have to plead guilty to that. But I came up with a whole new approach on writing, and it started because I never took typing. So I kind of typed with one finger on each hand. My wife tells me I'm pretty fast for that but it's still not the same as really typing, so typing slows me down a lot.
The worst thing you want to do when you have a good idea is to slow down. So my best friend has become my iPhone. I send myself terribly long emails that I dictate. As a lawyer, I used to carry two Dictaphones, one for each of my two secretaries, so I guess I got pretty good at dictating.
I dictate it and then go back and fix it. Sometimes factually—something hits me when I read it, I say, "Wait. That's not right." Sometimes style and sometimes focus. Sometimes, I don't care how good you get at dictating, you tend to get a little more carried away talking than you would if you're just writing it. So sometimes I have to narrow it down a bit.
On my first book, I used my Dictaphone and then had someone type it. It was terribly cumbersome, because by the time you get it back, it's a day or two later. Now with voice recognition, when I dictate it, I have it as soon as I'm through.
What's one of the most memorable interviews you conducted for the new book?
Just being with Ross Perot was such an honor. His office covered with memorabilia all over the place. I guess my eyes were floating to the memorabilia and he said, "When we're through, would you like a tour of the memorabilia?" I said, "I sure would."
When we finished, I shook hands with him, thanked him, and I went to wrap up my video stuff.  He walked out and he stayed out and I didn't know what to do. I'm standing there and finally he pokes his head around the door jamb and says, "Well, come on." I followed him and he introduced me to one of his security guys and apologized that he had a meeting to go to, but his security guy would take me on a tour of the memorabilia.
Well, it was the most astounding thing in my life, in the sense of museum visits or anything like that. Hundreds of yards in length, 20-foot wide exhibits on both sides, rotundas periodically for big things that wouldn't fit in those cases on the side—things that related to everything from the Magna Carta to the founding of our country to patriots, wars, politicians, gifts from soldiers all over from various wars, gifts from people I wouldn't have expected. Teddy Kennedy, for example.
I mean, it was like going through the Smithsonian with a certain slant to it—the Smithsonian probably relishes the chance to get this stuff someday. When I sent him a thank you note, I mentioned at the bottom, I said, "I don't mean to be political about this, but I really wish this had been in a Presidential library."
What's next for you? Speaking engagements for the book?
Yes, which I enjoy not just because I like talking to people, which I do, but also because it gives me a chance to expand my thoughts on the subjects that are in the book. The book has a limited number of pages, a limited number of words and you just have to live by that and somehow get it down to those numbers.
The truth is there are volumes that could be written on every one of those chapters. So when I have a chance to talk about it and maybe, depending on the type of audience, challenge the audience to think about it or even to respond to it, I enjoy doing that a lot. And the Q&A sessions, depending on the group again, often are more illuminating than whatever I have to say.
It has to be a little nerve-wracking when a book first goes out into the world. How's the feedback been so far?
I'm really gratified by it. It's been exciting. A lot of orders, a lot of bulk orders, a lot of appearance requests and some pretty nice reviews too. When my first book came out, Joe Sullivan, the former head of Esmark, called me up and said, "I want to take you to lunch to congratulate you," because he was one of the interviewees. We go to lunch and as I'm sitting down he says, "Oh, by the way, there's a mistake in your book." You almost feel like, "Oh, why did I come here?" I said, "What was the mistake?" He said, "You said that I drove a seven-year-old Volvo." I said, "Yeah, that's what you told me." He said, "Yeah, but that was four years ago. It's now 11 years old." But every mistake matters, you know?
Visionarie$ Are Made, Not Born is available digitally and in hardcover via Amazon and other retailers.
Search attorney feature articles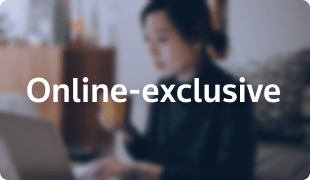 Featured lawyers
Helpful links
Other featured articles
To this Columbus lawyer, it's all about listening before jumping in
Marc Kaplan looks back on his days in the Jimmy Carter administration
Trial legend Gerry Spence on fear, honesty and the value of knowing one's story
View more articles featuring lawyers
Find top lawyers with confidence
The Super Lawyers patented selection process is peer influenced and research driven, selecting the top 5% of attorneys to the Super Lawyers lists each year. We know lawyers and make it easy to connect with them.
Find a lawyer near you