'The Trees are Gone'
Lymari Santana returns to Puerto Rico for the first time since Hurricane Maria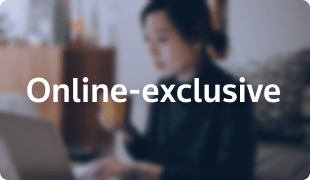 Lymari Santana was born in Augusta, Georgia, while her grandfather was stationed at Fort Gordon, then she and her parents moved back to their native Puerto Rico when she was 5 or 6. In college, she joined the Army ROTC, and after law school she went on active duty as a JAG officer in the Army from 1995 to 2000. She's now a top family law attorney with Mack & Santana Law Offices in Minneapolis. She'll be featured in the next issue of Minnesota Super Lawyers, out July 3.
Here's her account of returning to Puerto Rico for the first time since Hurricane Maria hit the island last September.
---
My grandfather passed away on May 25. We received the news that his health was deteriorating Friday morning, and by Friday afternoon he had passed away. He had been ill a long time. I flew down to Puerto Rico the following day. My mother lives in Bayamón, which is part of the metro area. I was last there in July 2017, two months before the hurricane.
The first thing I noticed: The trees are gone. You see homes and buildings without roofs. When you fly in, you still see a lot of blue tarps on top of the homes instead of roofs. Buildings are shut down. In the Condado area, two of the major hotels I knew growing up, and where we stayed when we visited—The Condado Plaza and The Caribe Hilton—are still closed.
At night you can look to certain areas and … there's no light. You look toward the mountains and you don't see the lights you used to see. Some areas still don't have electricity. My brother didn't have electricity until December. He lives in Dorado.
At the same time, so much work was going into restoring life like it was before. The hotel that I stayed at was completely functioning. All the restaurants in that area were functioning. The funeral home where my grandfather was taken care of was in Vega Alta. Everything was done so well; they put so much hard work and effort into it. Everything was done well, and yet they still don't have internet.
For most of my family, the hurricane was just a devastating and scary experience. I remember getting a call from my mom, saying, "I don't have gas in my car and I can't get money out of the bank because everything is shut down. I don't know what I'm going to do to get food." My mom and my uncle were taking care of my 92-year-old grandparents. I was getting calls about, "Can you help us get generators? We need water bottles. We need fans. We need …" I have a cousin and an aunt who have diabetes. It was trying to see who I could call or how we could communicate to try to just get basic needs taken care of.
Our frustration was knowing that more could've been done sooner and it wasn't. Not just in the metro area, but for the towns that are further inland, up in the mountains, and further south. Knowing the resources that we have—especially from the military, because that's my background—it was a sense of frustration that more wasn't done sooner.
But the National Guard, the mayor of Bayamón, and other resources coming from private organizations, they [all helped]. My family was able to get what they needed. We were really grateful for all the effort. No matter what was happening, there were other people coming to assist. You had organizations from the United States and here in Minnesota that were providing assistance and getting people what they needed. The Coalición de Boricuas en Minnesota, and the support that they received from the Minnesota Twins, has been really incredible. You can contact them if you want to help.
Puerto Rico, we still need help. There's still a lot of be done. But what I want to say, too, is that I'm really proud to see the resilience and strength of everybody there.
[Pause]
Just give me a second.
[Pause]
Sorry. It's obviously an emotional issue, you know? From the moment I got off the plane to see even the taxi service and how organized they were and how hard they were working to make sure you got taken care of. And the restaurant I went to, and how hard the maître d' and everybody was working. It was the happiness and strength and resilience I'm used to seeing. Everybody's moving forward. No matter what is put in front of them, everybody is moving forward.
Search attorney feature articles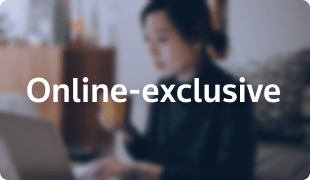 Featured lawyers
Helpful links
Other featured articles
Like his attorney dad, Paul C. Perkins Jr. always finds time for doing good
Julia Yoo represents the female prisoners and others society has written off 
Discovery with Aundrea Stone Hanna
View more articles featuring lawyers
Find top lawyers with confidence
The Super Lawyers patented selection process is peer influenced and research driven, selecting the top 5% of attorneys to the Super Lawyers lists each year. We know lawyers and make it easy to connect with them.
Find a lawyer near you