'We Are So Screwed'
A Kentucky bankruptcy attorney talks about the COVID-19 fallout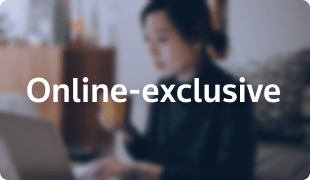 In 2007, when Charity S. Bird was a two-year associate with an Atlanta law firm, she was going through records and securities in a failed mortgage broker's office and kept coming across the names of big banks: Goldman Sachs; Bear Stearns. At one point, she turned to the senior partner on the case and said, "The big banks are going to have to fail. This is not going to work. I mean, this is a nightmare." The partner stared at her. Finally, he said: "That is the dumbest thing I've ever heard."
A year later, after Bears Stearns failed and the other big banks were propped up with an infusion of federal money, the senior partner called her up. "I'm really sorry for what I said to you that day," she recalls him saying.
Fast forward a dozen years and the world is now caught up in an unprecedented global pandemic. We recently spoke with Ms. Bird, now a bankruptcy attorney and business litigator at Kaplan, Johnson, Abate & Bird in Louisville, Ky., about how busy she's been, how the pandemic's economic downturn compares with the global financial meltdown, and if there's another shoe yet to drop.
---
How busy are you these days?
It's either very busy—where the weeks are manic—or it's very quiet because business owners think they're going to make it. They've got their PPP money, or their disaster relief, or they get to reopen. So they calm down. But then they realize they've gotten too far in the hole and they still call me.
I'm a Subchapter V trustee in Kentucky. There are only three of us in the entire state, and in one week alone I got three cases. I have seven active Subchapter V cases.
Subchapter V is a new option, right?
Right, It was created to help out small businesses that are closely-held that don't qualify for a Chapter 13 because they're above the Chapter 13 debt limits. And they don't really belong in a Chapter 11, because those are very expensive with quarterly fees, and they can't generally get a plan through because you can have one secured creditor take your plan out. It was created to help those people that were sort of lost in the system.
[More from Bird on Subchapter V bankruptcies here.]
What kind of businesses are you hearing from for Subchapter V?
All over the place. One is an underground tank builder. Another is a timberer. One is a hormone therapy replacement drug facility that had locations across Kentucky and in Ohio. Once the pandemic came in, and they were shut down as an optional service, they couldn't see patients. They were struggling. So they ended up in Subchapter V as well.
Beyond Subchapter V cases, what else is coming your way?
A lot more of business closures—hospitality industry and restaurants that have had to issue letters to creditors saying they had to shut down, and they didn't have the assets to even file a bankruptcy. That's been the bulk of my practice the last couple of months. It's been hotels, it's been restaurants, event venues. A couple of newspapers. I did some party stores. The party supply stores, obviously, were struggling. And I tried to wheel and deal with their landlords to see if there was any relief to be had, but a lot of times it's pointless. The pandemic lasted much longer than we expected, but even lasting two months was enough to put some of these places out of business.
How bad is it? How screwed are we?
We are so screwed. My calls used to be talking to people about whether they should file a Chapter 11, a 7, or what would be the best relief for their business. Now, I'd say at least five clients a month come to me where I just shut their businesses down because they're beyond resuscitation.
What's the difference between a closure and a Chapter 7?
Closure is really no different than a Chapter 7. The reason why you don't file a Chapter 7 is because, with these places I'm representing, there's a bank that has a lien on all of their assets. So I usually just call up the bank and say, "They're not going to make it. Come get your stuff at this location." Then I send letters to all of their vendors and employees and whoever else that isn't going to get paid, and I tell them, "We had to close our doors. You're not going to get your money. The bank got everything. Sorry." I mean, slightly nicer than that, but in general there's nothing to say.
The real impact, the rash of bankruptcy filings, I think that's not going to happen until next year. There's still money out there circulating from the PPP loans, stimulus checks. Landlords were forgiving rent because they were getting their mortgages forgiven by the banks for a three-month period.
So your assumption is that there's another shoe that's going to drop, and it's going to be a big one?
Yes. That's what I've been trying to gear up for because I know it's coming.
How busy are you compared to a normal year?
I would say the closures, just straight up closures, are probably five times as many as normal for me. The bankruptcy filings, the 11s, are slow. I'm also a Chapter 7 trustee in Indiana, and I had expected a real increase in filings but people are spending their stimulus checks right now. Whenever I review their bank records, all I ever see are all these IRS refunds or stimulus checks that are coming into them. And so my filings are down over there too. I had only 20 cases last month, and I usually have at least 40 on a slow month. There's money circulating out there, and just a lot of false hope and optimism.
Do you advise clients in this regard?
I try to, but there are some that think they've got their finger on the pulse. So I just wait for them to call me back. But a lot of times when they call back, it's too late. They've waited too long. They've blown through their retirement.
The assumption has long been that the pandemic is going to be hard on restaurants, the hospitality industry, retail stores. Are there other businesses that might be impacted that no one's talking about?
I've been predicting—and only time will tell—that farmers are going to fail as well. They're an integral part of the retail and hospitality industry.
But people are still buying groceries.
Right. It's just redirecting. Farmers grow for the industry that they're supplying to, right? So, if they supply to Chili's chains across the United States, that's not the same as supplying to Kroger. I think they're going to struggle.
How is it compared to the global financial meltdown?
What's been different about this is a lot of the bankers, and a lot of the lawyers for the bankers, lived through that, and they've been a lot more willing to find alternative solutions and longer-term solutions. Last time, they were just like, "Give me my stuff back. Then I'll take my collateral. I'll shut you down." They've been a little more willing to work with borrowers and say, "Well, how long do you think you need? Do you need six months to recover? Can we give you some time? Because we don't really want to take over your restaurant. We don't really want that real estate."
Maybe because of the assumption that nobody else is going to take that spot.
That's right. There's nobody that's going to buy that restaurant. Nobody wants that equipment. I have a barge company I represent that owes the bank $26 million. We've been dealing with them since before the pandemic, and they've gotten nothing but nicer since the pandemic hit because nobody really needs barges right now. Nobody is hauling stuff up and down the river.
My party store still hasn't been evicted. They're still trying to work with them. Even when I said, "Come take your stuff," they still haven't.
Let's assume we're on the other side of this. Is there a way to make it possible for people who lost a business during the pandemic to restart it after the pandemic?
I think that as long as people are willing to change their business model, they would reopen. People still want stuff instantly. That's never going to go away. We're all going to still want to be able to walk into a store and get what we want. I just think it's going to be more of a model of a pre-order. Not as much browsing. Not as much available as far as perusing. They're going to reopen with more delivery, curbside.
Even post-pandemic?
Yeah, because I just think people will get used to the online [experience]. Right now, one of our meat and cheese shops that is like that, they've gone to where you just online click and order your stuff, and then you go and pick it up. Frankly, I found that to be delightful.
And restaurants?
I think there will be a whole new birth of restaurants that come out because people like to go out. I don't think that's going to change.
People will be desperate to go out.
Right. I think whoever can survive or reopen will make a killing.
Search attorney feature articles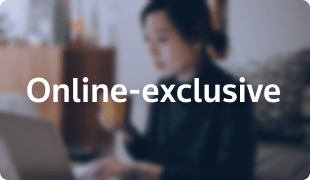 Featured lawyers
Helpful links
Other featured articles
Janet Gilligan Abaray is all about doing the research, learning the science, then visualizing how the pieces of a case will come together
M&A attorney Brian J. McCarthy leads on mergers involving Disney, Pixar and Lucasfilm
Discovery with Sheila Thobani
View more articles featuring lawyers
Find top lawyers with confidence
The Super Lawyers patented selection process is peer influenced and research driven, selecting the top 5% of attorneys to the Super Lawyers lists each year. We know lawyers and make it easy to connect with them.
Find a lawyer near you