What Does It Mean to Have a Public Defender on the U.S. Supreme Court?
Four former PDs on the importance of Ketanji Brown Jackson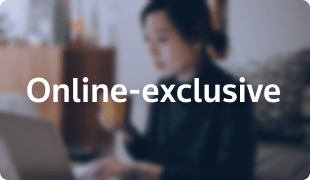 "It's high time, frankly."
Reuben Cahn, a general litigator at Keller/Anderle in Irvine, California, is talking about the prospect of Judge Ketanji Brown Jackson becoming not only the first Black woman to sit on the U.S. Supreme Court but its first former public defender as well.
"Right now, there are four former prosecutors on the court, and there is not a single former criminal defense lawyer—let alone a former public defender," says Barry Berke, who spent four years as a federal public defender for the Southern District of New York, and is now a top white collar criminal defense attorney with Kramer Levin. "Having the perspective of a federal defender on the court will be a tremendous benefit to shining light on some of the problems that happen in our criminal justice system that often don't get enough attention."
When you're a public defender, Berke adds, "You get to see the true cost of when the system gets it wrong and charges innocent people, who have their lives turned upside down, sometimes permanently, because of mistakes made by law enforcement officers or prosecutors."
"You realize in a very visceral way how unbalanced the scales are toward the poor in particular," says Jennifer Keller, a business litigator at Keller/Anderle in Irvine. "My parents were upper-middle class—my father was a doctor—and I had the completely erroneous assumption that this country practiced what it preached: equal justice under law. When I became a public defender, I realized that this just isn't attained on a daily basis."
"Without the experience of representing indigent defendants before the court, it's hard to imagine the ways in which the lack of resources constrain you and your clients," says Cahn, who left a powerful New York law firm to spend 30 years as a public defender.
That's why many former public defenders look forward to seeing Judge Brown Jackson on the high court. "I think it's very inspirational," says Aaron McAllister, a criminal defense attorney with an eponymous firm in Los Angeles, who worked with the Public Defender Service for the District of Columbia from 2009 to 2010. "I think she's going to influence a lot of people both based on her résumé and also being a woman of color. I have a sister who's a lawyer who cried tears of joy seeing her during the confirmation hearing."
All of these attorneys know the stigma that can be attached to being a public defender—whether by the public at large or the legal community. Berke's colleagues told him choosing public defense rather than prosecution was career suicide. McAllister, too, was told it would kill his career. "If you have aspirations of becoming a judge, or running for politics, or becoming a partner, they said that public defender isn't a track to take," McAllister remembers.
Private firms tend to welcome former prosecutors and assistant U.S. attorneys, says Cahn, but rarely public defenders. "I experienced that myself when it was time to leave federal defender's office and look into private practice. People just didn't get the skills that I brought to the table. I think that's the norm."
Part of the problem is that PDs can easily be tainted with the crimes of their clients. "You certainly see that with the questions Judge Brown Jackson was subjected to in the confirmation hearings," says Cahn.
Berke says he watched the hearings off and on—only when he could stand it—and thought the attacks on Judge Brown Jackson because of her public-defender clients were grossly unfair. "A federal public defender acts almost like a doctor," he says. "You treat the people who are presented to you. As a public defender, your obligation is to defend whoever gets arrested and doesn't have counsel. It's a higher calling. So the fact that Judge Jackson went there to do that, after graduating at the top of her class, with prestigious clerkships, shows that she really sought to do public service."
So will Judge Brown Jackson's ascension help change attitudes about public defense? Cahn points out that Pres. Biden is appointing a more professionally diverse slate of candidates to the bench than any previous president. "Not just public defenders," he says. "It's people who come from public interest law, environmental law, all sorts of areas where there just aren't people with those experiences on the bench.
"Does that change the views of the populace as a whole or the legal community?" he asks. "Maybe not immediately but maybe over time. As people begin to see that being a public defender is not a scarlet letter placed on you for life, maybe eventually that begins to alter views."
Search attorney feature articles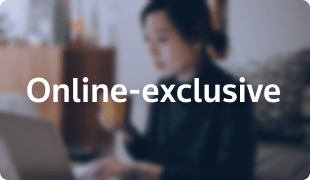 Featured lawyers
Helpful links
Other featured articles
Proud Usahacharoenporn dealt with isolation through art
Jo Ellen Whitney has been entering dishes in the Iowa State Fair for 20 years—and she has no intention of stopping
Dustin Whittenburg is collecting some of the most prized baseball cards in the world
View more articles featuring lawyers
Find top lawyers with confidence
The Super Lawyers patented selection process is peer influenced and research driven, selecting the top 5% of attorneys to the Super Lawyers lists each year. We know lawyers and make it easy to connect with them.
Find a lawyer near you