When the FBI Comes Calling
What Ken Eichner has learned from years of "playing in the FBI's sandbox"
Super Lawyers online-exclusive on November 27, 2018
Updated on May 28, 2019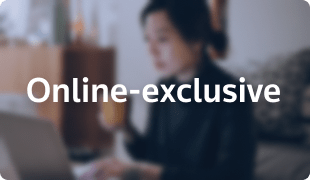 July 1, 1982: "Tobin's house—Workout/Go to Timmy's for ski's w/Judge, Tom, PJ, Bernie, Squi."
That infamous calendar entry came under particular scrutiny during the late September confirmation hearings for now-U.S. Supreme Court Justice Brett Kavanaugh. The "Timmy" in question is Kavanagh's former classmate Tim Gaudette, now a Denver resident who suddenly found himself in the public eye—and with an interview request from the FBI in connection with the investigation into Kavanaugh.
When the television cameras began showing up outside his door, Gaudette knew he needed a lawyer, and a friend connected him with Ken Eichner of the Eichner Law Firm in Denver. Eichner has dealt with the FBI for more than 25 years, both as a prosecutor and in his current criminal defense practice. Most famously, he represented IT services provider Platte River Networks during the Hillary Clinton email investigation, which required more than 40 hours of FBI interviews.
That means Eichner is more than familiar with the FBI's methodology. "They're trained in a particular style of interviewing, mirroring or repeating your words with their inflection to draw people out and get more information," he says. "Their spycraft emphasizes asking you questions they already know the answers to. The blueprint of the interview—it will always start out in a friendly way, and if they want to confront you with a contradiction, they're going to wait until deep into the interview after they've built what you think is trust."
The stakes can be high during an FBI interview—Eichner points to Martha Stewart committing a crime "right in front of her lawyer" while being interviewed—so the first thing he does with any client is look at whether the interview should be agreed to at all. "Our team has a process where we're aggressively looking at the laws and of weighing the pros and cons with talking to any investigator and looking at the motives, looking at the historical context, looking at any potential civil or criminal ramifications." he says. "Sometimes cooperating ends the process. Sometimes not cooperating could trigger an indictment. Sometimes cooperating could lead to a civil rather than a criminal penalty.
"You can graciously decline the interview. There's always that option."
If the interview does go forward, he says it's important to have the confidence to make demands regarding areas of inquiry, the number of agents present, the use of recording equipment, and the venue—for example, he sometimes requests the interview take place in his or a client's office instead of at an FBI office.
"Meeting with the FBI might be a nerve-wracking experience for your client," Eichner says. "But you'll find that they can be much more accommodating than you think. Our goal is to make sure you're protected, you're not anxious and there's a reason that will benefit you for conducting this interview. On the other hand, sometimes it benefits a client to not participate in the interview."
In Gaudette's case, Eichner was present for the FBI interview. And although the content of the discussion remains confidential, he found the public dialogue surrounding the Kavanaugh hearings fascinating. "You could see from the various newspaper articles and witnesses on TV that there were various standards of proof between a courtroom and congressional hearing. People were debating the issues using courtroom terms in a non-courtroom environment.
"It was a great civics lesson for my daughter, and it was a great dialogue to get people talking."
Other Featured Articles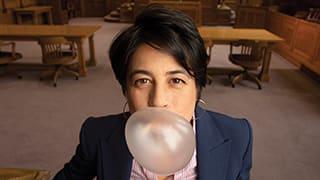 'The Legacy We Leave'
IP attorney Julia Markley on Portland creativity and the two affinity Bars she helped found Featuring Julia E. Markley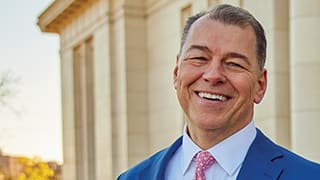 Providence Over Coincidence
Paul Sinclair's life and practice are guided by his LDS church principles Featuring Paul Sinclair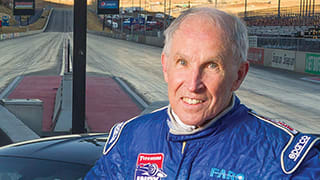 Driven
Jim Gilbert's crusade for victims of unsafe vehicles Featuring James L. Gilbert