Man of Science
From Coast Guard icebreakers to hydroelectric projects, Don Haagensen, with Cable Huston Benedict Haagensen & Lloyd, takes on knotty problems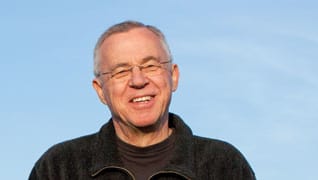 Published in 2011 Oregon Super Lawyers magazine
By Beth Taylor on July 11, 2011
Q: I understand law was actually your second career choice?
A: During my junior year at college, [I] took a government civil service exam. The form came back and it said: You've qualified for these kinds of jobs, and where would you like to work? At that time I was going to college in Idaho, so I checked everywhere … except Idaho.
[There were] two positions working for the United States Coast Guard in their oceanographic unit in Washington, D.C. for the summer, and part of your summer would be to go on one of their cruises. I said, "Oh, sure, sign me up." I did that the first summer after my junior year, and then I was hired after my senior year to work for them. It was a military civilian unit. The first year … I flew to Thule, Greenland, and got on an icebreaker. The oceanographic unit would do observations … to try to predict how icebergs would move and break [to help] with shipping. Then, second term with them, I went on an icebreaker, the Northwind, and we flew to Nome [Alaska] and then took a small bush plane to Port Clarence [Alaska], where we caught [the] Northwind off the Alaskan coast and did the same kind of thing with the oceanographic unit.
Q: Sounds like you always had an interest in science.
A: I was a zoology major in college. Coming from Idaho, I didn't know anything about the ocean at all. These wonderful jobs in Washington, D.C., working for the Coast Guard … got me interested in oceanography and marine biology. I applied to graduate school [in marine biology] and got accepted to the University of Miami. After my first year at Miami, I lost my [military] deferment; it was when they reclassified everybody. I then went into the Coast Guard for about 3 ½ years. … Then I went back [to school] and I'd decided that I didn't want to continue in marine biology.
Q: Why not?
A: I liked the research part, but I didn't want to be a teacher, and most of the occupations that would have been available were teaching-type occupations. I stayed in the Reserves and I didn't like the weekend duty once a month, so they let me augment in an active-duty unit in downtown Miami. It was a marine safety office [with] a bunch of lawyers who did inspections of ships. Because I had a science background, they let me help them look at environmental impact statements and things that came into the office that had a little bit of a science bent to them. That got me interested in what lawyers did. I was still in graduate school, so I started sitting in on law school classes at U of Miami and decided that I would become a lawyer and try to combine the science background with the legal profession.
Q: What was your military service like with the Coast Guard?
A: I learned a lot. I was put on the U.S. Coast Guard cutter Rockaway, which was an oceanographic ship. We did some of the first tests for satellite navigation. They brought these huge computers onto our ship, and we had to hold the ship perfectly still when the satellite came over once a day because, if it rocked at all, it would throw the computer out of whack, it was so sensitive. As an ensign, a brand-new officer, I was put in charge of the oceanographic department on the ship because I had this background. So I had 17 to 20 people I was put in charge of … and most of these people were older than I was. I was stationed out of Governors Island, New York, which is a little island off the tip of Manhattan [where] they trained marine science technicians and weathermen. I went to that school as the assistant to the guy who was in charge, and then he left and I got put in charge. So the Coast Guard time was a great learning, stretching, stressful time for me, because I had a lot of responsibility at a fairly young age.
Q: Where did you head after law school?
A: I had worked out here in Portland the summer after my second year in law school as a clerk for Schwabe, Williamson & Wyatt. I'm from Idaho and my wife was from California. We just knew the West Coast, and I ended up interviewing at a bunch of different places, and I just liked the people at Schwabe who I was going to work with. So when they offered me a job, I accepted it. I worked there from 1977 to 1990. [We] were called natural resource attorneys back then. We had, actually, in our group more energy work. There wasn't that much natural resource/environmental-type work, but I was one—because of my background—who got to do that. Gradually, over time, I drifted to where all I did was natural resources and environmental law.
Q: Were you born in Idaho?
A: I was born in Vancouver, Washington. My dad worked in the shipyards during World War II. I was only there till I was about 2; then we moved to Idaho. My dad and his brother, who had been in the service and got out, opened an ice cream shop in Weiser, Idaho.
Q: Must have been fun for a kid.
A: Oh, yeah. That was back in the days when you could walk all over town. Weiser wasn't a very big town, so I got to walk down—from my earliest memory—to the ice cream shop and be spoiled by my dad and the people who worked there. It was a really fun town. I had a bicycle, like every kid did, and went to the movies on weekends and rode all over town … and delivered newspapers. My mom would pack a lunch for me—you can't do this kind of thing these days—and I'd ride around all day and come back in the evening.
Q: What did you learn from your mom and dad?
A: They were both very honest and my mom was particularly straightforward. She always said what she thought, so I knew when I'd done wrong and knew when I'd done right. They were both very diligent, very hardworking people. My dad had a job but, at the same time, every night he'd come home, he'd work in the yard or work in the house. My mom always had a huge garden.
Q: You've been at your current firm since 1990.
A: There were three of us—Larry Cable, Jim Benedict and I—who left Schwabe and joined with a couple of other people we knew to form the firm we have now. Larry's practiced, I think, six years more than I have, and Jim's practiced one year more than I have, so the three of us hung out a lot together and talked a lot together. They were always good sounding boards.
Q: What's one of your most interesting cases?
A: We got hired by Public Utility District Number 1 of Cowlitz County, Washington. They have the hydroelectric project on the Lewis River called Swift Number 2, and I got hired to help them with relicensing. You get these licenses from the Federal Energy Regulatory Commission [FERC], and they're generally for 50 years. The project was built in '58, so the license was up for renewal. We got hired to help with some endangered-species issues. We got into that partway, and in 2002, the embankment, or dam, at the facility collapsed—did a huge amount of damage—and so we're in the middle of relicensing the project at the same time we're trying to reconstruct the project. You have to get a separate authorization from the Federal Energy Regulatory Commission, so you have two paths going at the same time. They had a lot of insurance, but after negotiations, one insurance company agreed to pay and we ended up in litigation with the other three insurance companies. An upstream facility owned by another party … made a bunch of damage claims with us that we had to settle … and then, at the same time we were getting the new license, we had to actually get the project reconstructed. It ended up probably costing about $130 million to rebuild. It took about 3 ½ to four years.
Q: A long process.
A: You first had to figure out why the failure occurred, and then you had to figure out how you would address what made it happen, and then you had to figure out how to reconstruct the project. We ended up, through settlements and litigation, getting an insurance company to pay for virtually all of it, settled things with the upstream utility, and then—during this process—got a new 50-year license.
We had a celebration at the end, a big party at our house. We invited the consultants, the board members and everybody. Two of the [main] people had died. One [man] had been on the board … and the lead person for the contractor who was designing the project had [also] died. So the head of the Federal Energy Regulatory Commission, the regional engineer and I thought we would have [this] party and do something to kind of memorialize these two people. We wrote a song, believe it or not, called "The Ballad of Swift Number 2." We used the Gilligan's Island theme song, and so we wrote this song about Dick Harlan and Dick Fotheringham. We had a picture of a dam with two people standing next to it, ironically, and so we did these little handouts for their wives that everybody there got to sign and write what they remembered about them and working on the project. … And so the other person from FERC and I got up and we sang this song. We each sang a verse, then everybody joined at the very end, singing about these two exceptional men.
Q: Do you ever find that your concern for a client clashes with your concern for the environment?
A: At a smaller firm, you can kind of decide exactly what you want to do and who you want to represent and how you represent them. I have turned down clients; there are people I've chosen not to represent because I didn't feel like it fit with my philosophy. The people I represent, I tell them how I feel comfortable approaching something, and if they don't feel comfortable approaching something the way I [do], then you figure it out pretty early on. You can still have an environmental ethic, or you can have a conservation ethic, or you can have an ethic about doing the right thing in representing someone who's developing something or building something or permitting something or reconstructing a hydroelectric project.
Q: What is your philosophy toward environmental projects?
A: You have a client who has certain things it wants to have done, and you just need to do those in a way that reflects all the values that will be impacted by whatever the goal is, whatever the project is. Environmental values are part of that; human values are part of that; social values. And then it also has to, if it's a hydroelectric project … generate electricity at a reasonable cost that the utility can supply to its customers.
Q: Do you have any advice for law students?
A: The first advice is to make sure it's something you really want to do and [that] you really understand what it is, because three years in law school and the investment both in time and money is a huge investment. I've always advised people in high school who talk to me about "Well, I want to be a lawyer" or people in college [who say] "I want to be a lawyer" to try to go to lunch with lawyers; go to breakfast with lawyers; get a job as an assistant in a law firm if you're a college student where you can be around lawyers, see what lawyers do, to see if it's something you really want to do. Don't decide something just philosophically or academically; decide it based on having done it, as best you can.
Q: What gets you out of bed?
A: Mostly, it's doing a good job for a client. It's having a client that—you know, most of the stuff is fairly complex or fairly difficult, at least for me it is—it's knowing that the client needs the help to solve the problem or to get through this issue. There's satisfaction in being able to help them get to where they need to go or help them solve a knotty problem.
Search attorney feature articles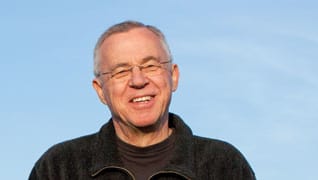 Helpful links
Other featured articles
Nicole Aldridge-Henry coaches the next generation on more than just law
Stuart Somach is in water law for the long haul
Cincinnati litigator Carolyn Taggart takes the sting out of facts that might trip up a jury
View more articles featuring lawyers
Find top lawyers with confidence
The Super Lawyers patented selection process is peer influenced and research driven, selecting the top 5% of attorneys to the Super Lawyers lists each year. We know lawyers and make it easy to connect with them.
Find a lawyer near you