Cohan's Koan
Larry Cohan believes in the transforming power of yoga
Published in 2006 Pennsylvania Super Lawyers magazine on May 26, 2005
Updated on October 21, 2016
It is the first yoga class of the new year and Larry Cohan is speaking to his group of limber pupils. "Stretch your lower back, your hips," he says. "Bring your mind onto the mat with your body." A paper lantern sheds soft light, and tinkling Asian music plays as Cohan directs a latecomer to a space up front. When the student hesitates, he jokes, "C'mon, am I that intimidating?"
As a yoga instructor, no. But as a trial attorney, perhaps. As managing partner at Anapol, Schwartz, Weiss, Cohan, Feldman & Smalley, Cohan has racked up several million-dollar verdicts in his career. It's a fair bet that some opposing counsels don't find his presence as welcoming as his students do.
Cohan has practiced yoga for more than three decades. It is an invaluable part of his life, he says. "Everybody, trial lawyers included, needs to strike a balance in their lives."
He started teaching the discipline while an undergrad at Boston University. Today he instructs one evening a week at the Kaiserman Branch of the Jewish Community Centers (JCC) of Greater Philadelphia in Wynnewood. "Yoga helps create a strong mind and body," he says. "It gives you the ability to focus and concentrate for long periods of time … it works on all the skill sets needed by a trial attorney."
His students at the JCC are doctors, psychiatrists, parents with their children, and, yes, lawyers. He's preaching to the choir in this setting, but his law firm is another story. There he still faces a few skeptics.
His office at Anapol Schwartz is in a historic mansion once owned by the infamous millionaire Harry K. Thaw, who shot and killed architect Stanford White. A simple black-and-white poster of the 1955 movie about the murder hangs incongruously in the ornate setting. It is here that Cohan demonstrates yoga for his colleagues.
Picture it: An antique jewel-box setting where the busy head of a law firm teaches the postures and breathing of a centuries-old mystic and ascetic practice to a group of BlackBerry-toting attorneys. Perceptions as well as muscles are stretched, and Cohan seems pleased with the result.
"Life is rich and full," he says. "It offers enormous opportunity. Anyone who closes their mind to new experience and growth, particularly things they don't know or understand, is missing out."
Other Featured Articles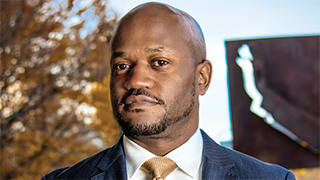 'They All Started Calling'
L. Chris Stewart never anticipated being a civil rights lawyer; now he's a face of the movement Featuring L. Chris Stewart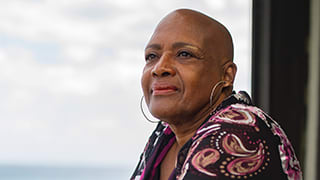 Second to None
To overcome racism, Elaine Johnson James' mother told her, she'd have to work harder than everybody else. She did. Featuring Elaine Johnson James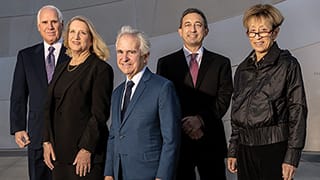 Where Have We Been, Where Are We Going
Six perennial top listers talk about the last 20 years of law Featuring Michael J. Bidart, Michael L. Tuchin, Patricia L. Glaser, Morgan Chu, Bruce A. Broillet, Nancy L. Abell