Come. Sit. Stay.
Visiting Matt Andersen's dog-friendly beertopia
Published in 2022 Pennsylvania Super Lawyers magazine

on May 25, 2022
Tucked just minutes away from the highways of Allentown is a property so lush and breezy that the only thing missing is a nice cold one. Lucky for dudes, dames and dogs alike, that's no longer an issue, thanks to the Retriever Brewing Company (RBC), owned and operated by liquor lawyer Matt Andersen. 
His ideal brewery was warm, welcoming, and dog- and family-friendly. And when the "too-good-to-be-true" opportunity to purchase Willow Tree Grove arose in 2021, he jumped. Less than a year in, he says, "it's working out pretty well."
Located on the former grounds of Willow Tree Grove, a popular wedding and special occasion destination in Lehigh Valley, occasions at RBC are still special, just casual. T-shirts now rule in favor of tuxes. Weekly offerings in the 8,000-square-foot beer hall (formerly the main wedding venue) include Tuesday game night, Wednesday cornhole league and Thursday trivia. You'll also find two-legged and four-legged guests enjoying the outdoor patio and fire pits. 
Andersen has long worked with a number of breweries, cideries, distilleries and wineries on every aspect of business: start-up, licensing, regulatory compliance, document drafting, sale and dissolution. The work has expanded his network to include insurance brokers, accountants and other industry experts, nice folks to have around when you're going through the process yourself, he notes. 
Being entrenched in the industry isn't the same thing as running a business. Andersen has had to learn the administrative side of things: managing employees, schedules, even operational basics like going through the bank loan process. 
"This is what I generally help people with," he says. "It's been good to get a well-rounded, personal experience."
In addition to RBC, Andersen also runs his solo practice, ALC Law, an alcohol, business, and real estate advisory firm that he established in April 2021. His office—decorated with beer cans and growlers—is located right on the RBC premises, though Andersen spends a good deal of time away. He's often on the road, attending on-site liquor control investigations for his clients. 
The balance between running both private practice and brewery can be difficult, but Andersen says he's lucky. "I love what I do," he says. "I don't think of it as work."
When he started out, Andersen wanted to practice corporate law; liquor law was a surprise. "I didn't know it even existed until I started working in it," he says. 
He was soon helping businesses understand the various legal components involved with liquor sales. For instance, happy hours in the state are capped at 14 hours a week and can't exceed four hours a day. There are also varying rules around drink specials and the language you can use to promote them. "Some of these things are very goofy," Andersen says.
But 2016 would prove a turning point for the field. House Bill 1690—better known as Act 39—changed more than 35 sections of the Liquor Code and added new, voluminous sections. These changes ultimately gave liquor manufacturers more privileges to sell their own products and afforded them more creative license in running their businesses. It helped open the door to new operations across the state, like Retriever Brewing Company.
Named after Andersen's favorite dog breed—good-natured, playful, and generally friendly, much like his black lab, Maverick, and red lab, Clifford—RBC aims to provide a similar environment. 
Opening weekend last July saw hundreds of people with glasses in hand; many returned throughout the rest of the summer. It was validation for Andersen, who felt the nervous, hopeful jitters of someone seeing their idea become "an actual, operational thing." 
The work remains exciting and challenging, he says. "When you're running a business, plenty of issues arise. That's a brewery. You learn something new every day."
---
If You Go
Retriever Brewing Company offers wine, liquor, seltzer and, of course, RBC-brewed beer. Its most popular brews are its two IPAs—Dog Daze and Licks of Haze—with the latter being Andersen's favorite. "It's a tried-and-true, easy-drinking IPA," he says. "But we have something here for everyone."
Other Featured Articles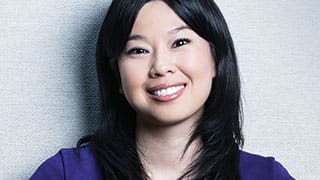 The Immigrant's Story
Christy Han Mohan has one, and she says it's the key to immigration law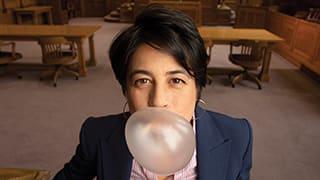 'The Legacy We Leave'
IP attorney Julia Markley on Portland creativity and the two affinity Bars she helped found Featuring Julia E. Markley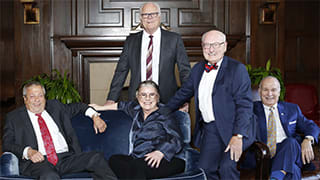 Law & Practice
Six pillars of the legal community look back on three decades of law Featuring Nancy Zalusky Berg, Michael V. Ciresi, Joseph S. Friedberg, Earl P. Gray, Kathleen M. Newman, Lewis A. Remele, Jr.