Oh, Her Humanity!
Kori Connelly helps families start anew through Habitat for Humanity
Published in 2006 Pennsylvania Rising Stars magazine on November 27, 2006
Updated on October 10, 2016
What's more important than being a good lawyer? Being a good person, according to Swartz Campbell attorney Kori Connelly. With her labor and employment practice and seat on Habitat for Humanity Philadelphia's board of directors, she's accomplishing both.
Connelly's interest in Habitat started in 1997 after she accompanied a friend, Shelly Halloran, then-executive director of the organization's Germantown affiliate, to a rough neighborhood filled with abandoned houses. Five years later Halloran invited Connelly back to see what Habitat had accomplished.
"To say that she totally turned around the neighborhood would be an understatement," Connelly says. "There were kids riding their bikes, basketball games going on … the idea is that if we can do this in more places, we can really help a lot of deserving families."
Inspired, she joined Habitat Germantown's board of directors. With only six board members, Connelly learned to do a little of everything, from raising money and making financial decisions to finding contractors and approving families for homes.
"That's really where it gets a little emotional, because you'll have families that are cramming eight people into a two-bedroom apartment or living in uninhabitable conditions — no heat, holes in the wall, mold," she says.
In 2003, Habitat Germantown merged with three other neighborhood affiliates to become Habitat Philadelphia. Connelly served as president of the board of directors in 2004, acting as the liaison between the executive director, the volunteer board of directors and the various volunteer committees. Her term as president ended last year, but she remains as committed as ever. It can be grueling work for all who are involved, but every now and then someone comes along to boost everyone's spirits. Like Jon Bon Jovi.
"One of our houses was featured in Jon Bon Jovi's music video Who Says You Can't Go Home, which won for best collaborative video at the Country Music Television Awards," she says, noting that the rocker sponsored six houses last year. "We're very proud of that."
Connelly is also proud of Habitat's Women Build committee, which conducts workshops designed to empower women and teach home-construction skills. Connelly volunteers her time and sweat at the sites and says that most of the construction work is done by women. But not the cooking.
"One thing I always ask my husband to do at the [Women Build] fundraiser each year is cook — he's an excellent cook," says Connelly. "He always makes the joke that we're going against the traditional."
Building houses, raising money, serving on the board: sounds like a full-time job. How does she find time to be a lawyer?
"I'm fortunate to work for a law firm that encourages me to be involved in this organization," she says. "I also find that the busier my schedule is, the more productive I am." And serving as chair of Habitat's human resources committee gives her experience she can draw on when she represents nonprofits in employment dispute cases.
Her altruism doesn't end with Habitat. Connelly and her husband have another cause this year: breast cancer awareness. They raised money and walked 60 miles in the Susan G. Komen Breast Cancer 3-Day in honor of Connelly's mother, who passed away from the disease in July.
"When we signed up, we were walking in celebration of my mother, in light of her eight-year struggle with breast cancer," she says. "We didn't expect that she wouldn't be with us for the event, but it has obviously taken on much more significant meaning.
"I learned from her that what job you do is not as important as what kind of person you are."
Other Featured Articles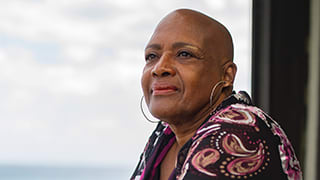 Second to None
To overcome racism, Elaine Johnson James' mother told her, she'd have to work harder than everybody else. She did. Featuring Elaine Johnson James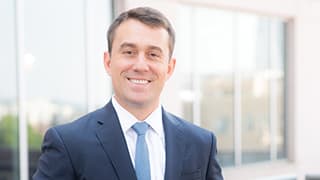 In Their Corner
With an expanding civil rights case load, Alex Heroy embraces litigation as a change agent Featuring J. Alexander Heroy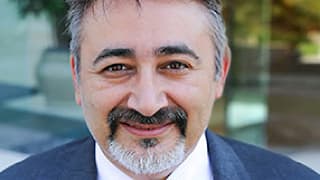 'I Was Lucky'
Danny Abir's journey from Iran to building law firms Featuring Danny Abir